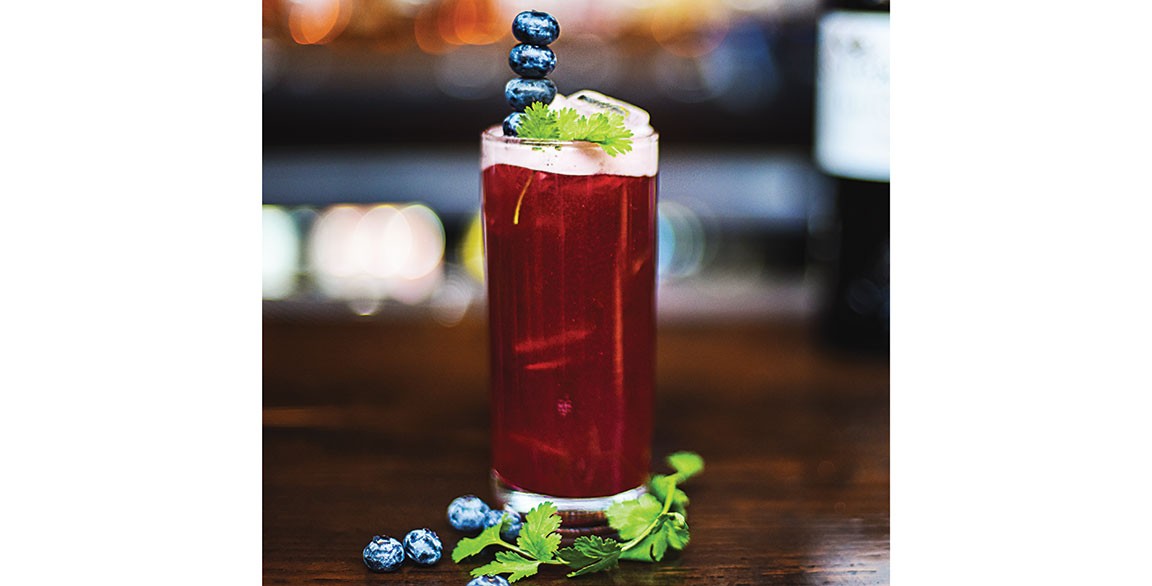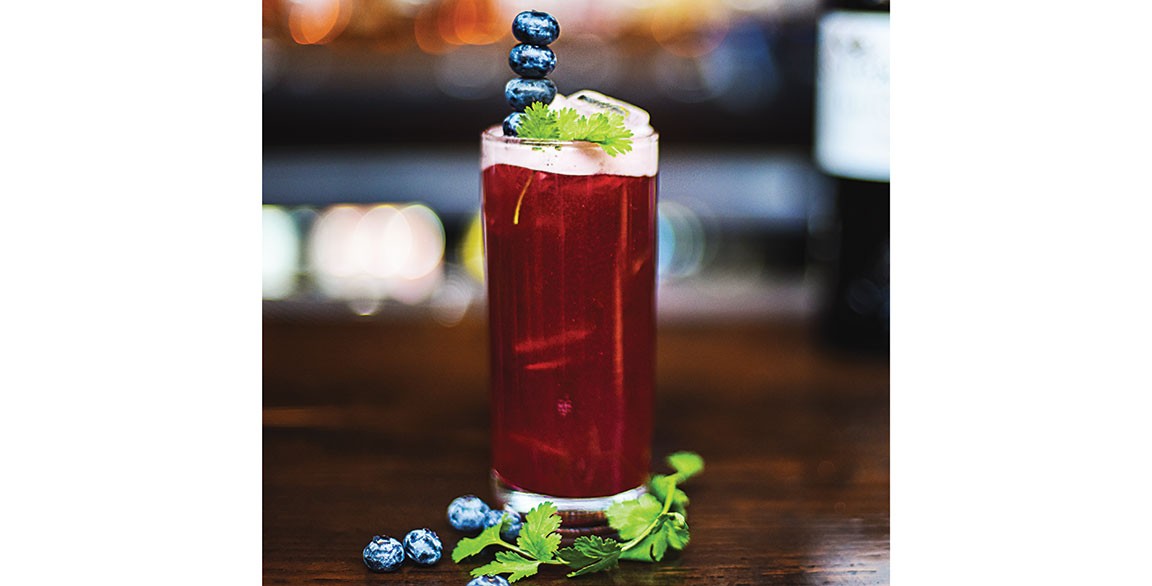 By Flavor & The Menu
May 5, 2020
A successful cocktail is one that spans the seasons, and at Recess Bar and Patio, Beverage Director Alec Pignotti's popular cocktail I'm Your Huckleberry does just that. With an old-timey name meaning "I'm the one you're looking for," he compares the flavor profile to that of a spiced, fortified fruity sangria.
"This drink goes with sitting by a fire under a blanket the same as sitting on a patio in a tank top," he says. "I could drink this all day long and never want more from life."
I'm Your Huckleberry begins with a Daiquiri profile—white rum, simple syrup and lemon—but gains complexity with the addition of crème de cassis and ruby port wine. Housemade spicy GF bitters introduces a kick of flavor. The striking purple cocktail is shaken and served over crushed ice and finished with a cilantro sprig and a skewer of blueberries.
"The drink sold out within the first two days of its launch last summer and is a consistent best seller," says Pignotti.