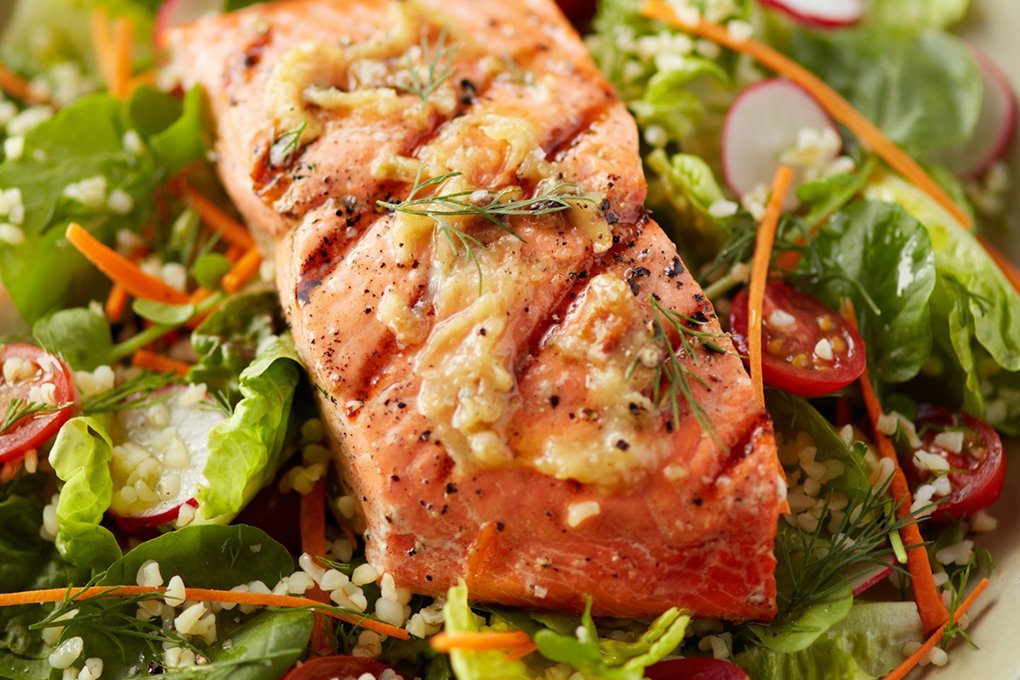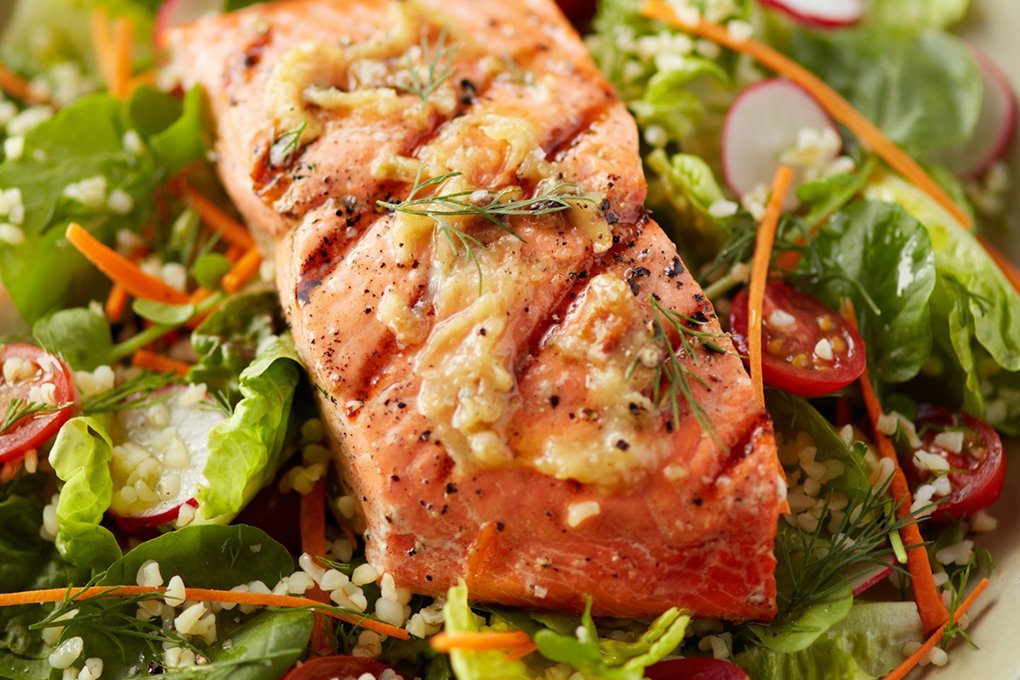 Fresh roasted garlic and a bit of black pepper are all that's necessary to turn out a flavorful grilled salmon fillet. Serve topped with a fresh green salad and bulgar for a healthy, flavorful menu option.
INGREDIENTS
4 oz. salmon skinless
4 bulbs garlic
2 tablespoons vegetable oil
1 teaspoon kosher salt
1 teaspoon ground black pepper
2 quarts mesclun greens
1 pint quartered grape tomatoes
5 radishes sliced
1 cup matchstick carrots
1 tablespoon fresh dill leaves
2 tablespoons olive oil
3 fl. oz. fresh squeezed lemon juice about 3 medium lemons
3 cups bulgur cooked with fresh dill
INSTRUCTIONS
Preheat oven to 350 F.
Slice top of garlic bulbs to expose cloves.
Add oil and enclose inside aluminum foil pouch. Bake for 30 minutes until soft.
Remove from pouch to cool, pouring excess oil onto salmon fillets.
Season fillets with salt and pepper mixture.
Place on a medium hot grill or grill-pan for approximately 3-4 minutes on each side.
After first turn, squeeze roasted garlic bulb onto top of salmon fillet.
Mix salad components thoroughly with olive oil and fresh lemon juice.
Serve salmon atop salad mixture. Add bulgur to salad, or eat as a side dish.