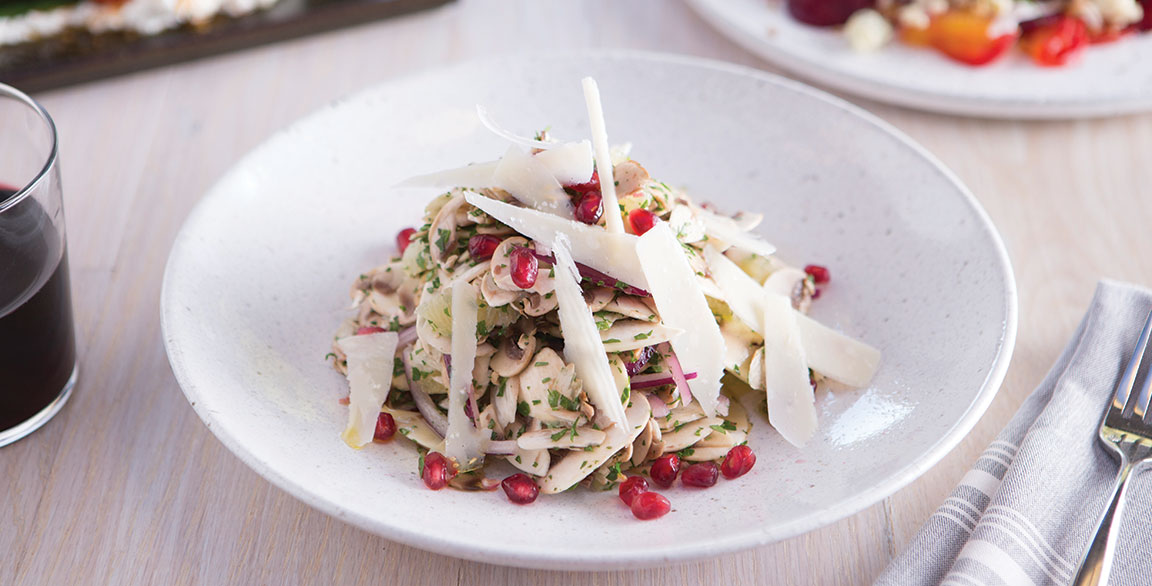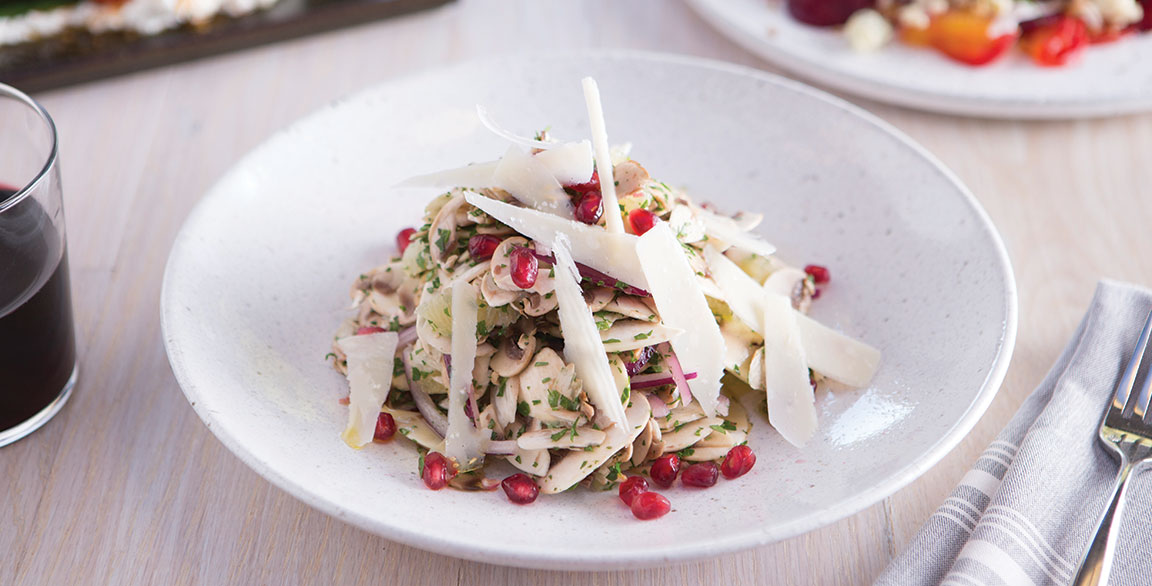 By Flavor & The Menu
May 5, 2020
When first menued, the White Mushroom Salad was a total misfire, overlooked by most guests at Clementine, an upscale American concept. "Initially it was a flop," says John Russ, Chef/Owner. But he believed it was a winner, so rather than remove it, he repositioned it, placing the salad on the restaurant's version of a tasting menu. "This essentially forced our guests to try what looked like a boring mushroom salad. While its simplicity was initially overlooked, now it's a hit," says Russ.
The build may be simple, but the flavors and textures complement each other well. Sliced button mushrooms are tossed with parsley, red onion, radish and pomegranate seeds, then flavored with a simple blend of olive oil and Meyer lemon juice. Shards of pecorino add a savory finish. For Russ, it's the textural variety that makes this starter stand out. "From the unctuous mushrooms, to the crisp radishes and onions, to the crunchy pomegranates, it's the layers of texture that get me every time," he says.