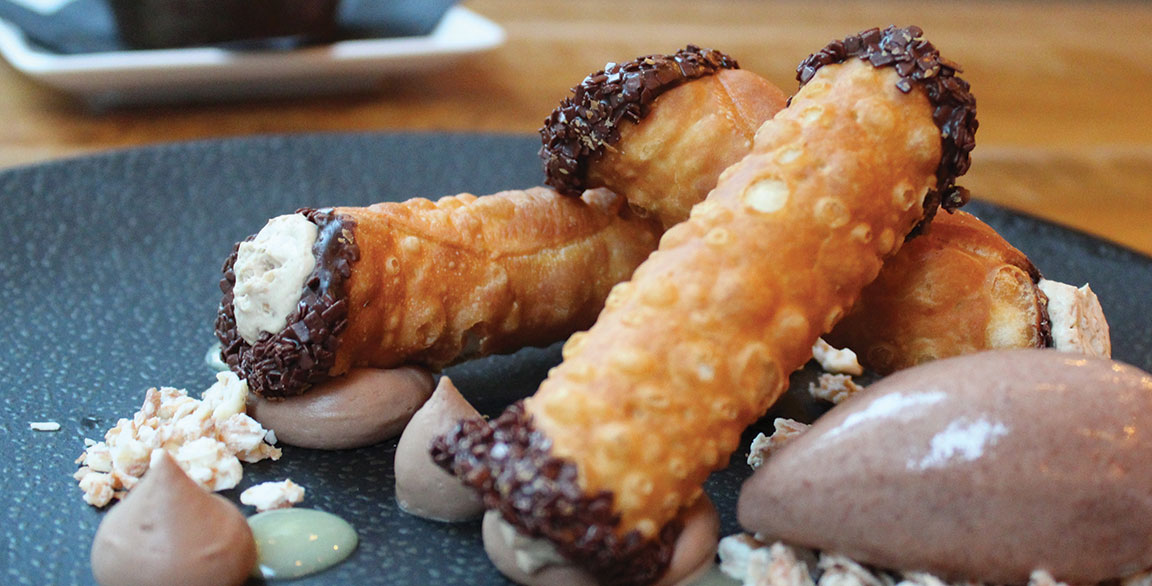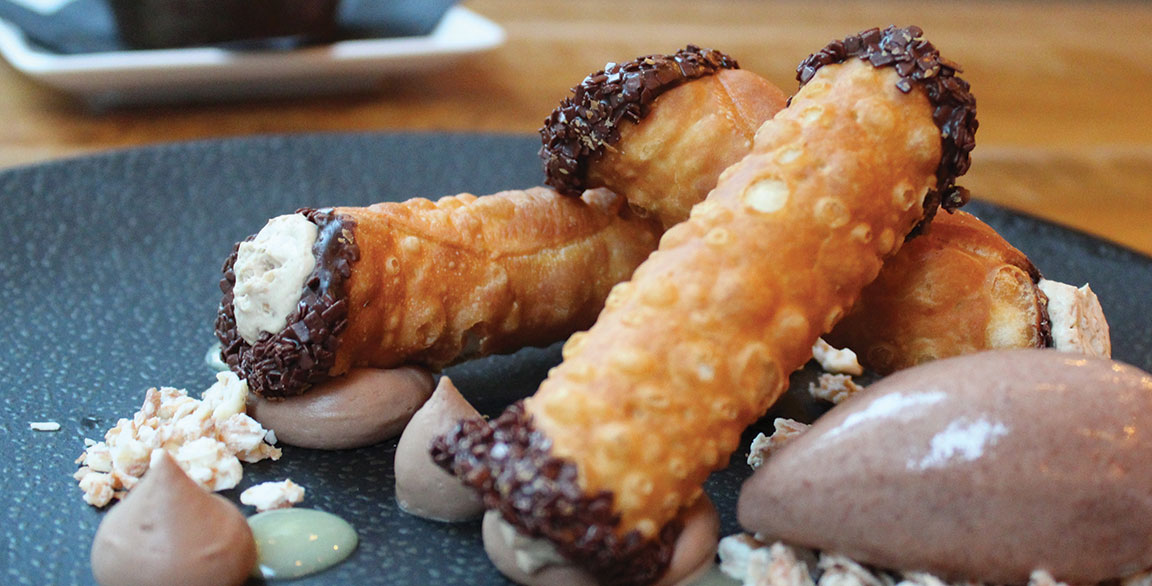 By Flavor & The Menu
May 5, 2020
The flavor trifecta of coconut, yuzu and coffee make the Chocolate-Coffee Cannoli at Dearborn, an urban American tavern, a memorable dessert. Executive Pastry Chef Julianna Westgor fuses modern flavors through layers of soft, creamy elements along with variations on crispy textures.
Using traditional cannoli dough, she fries the shells in advance, ensuring a reliable crunch. The filling is a white chocolate and coffee-infused whipped ganache, and dots of yuzu curd and milk-chocolate sauce create additional flavors and textures on the plate, as does the finish of white chocolate-coconut crunchies and chocolate ice cream.
"It's one of my most fun desserts," says Westgor. "The yuzu curd reminds me of a lemon swath in espresso and how those flavors meld so seamlessly. I wanted to incorporate that for some freshness in the coffee-heavy dessert. I love the way the coconut, coffee and yuzu blend together, and I will keep that combination in my arsenal for future use," she says.