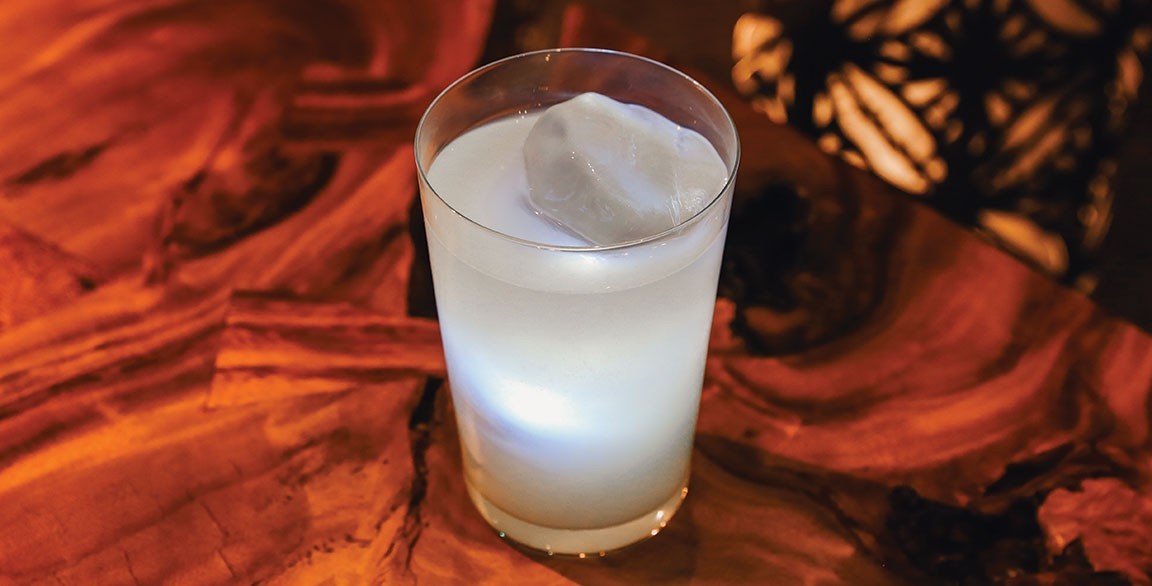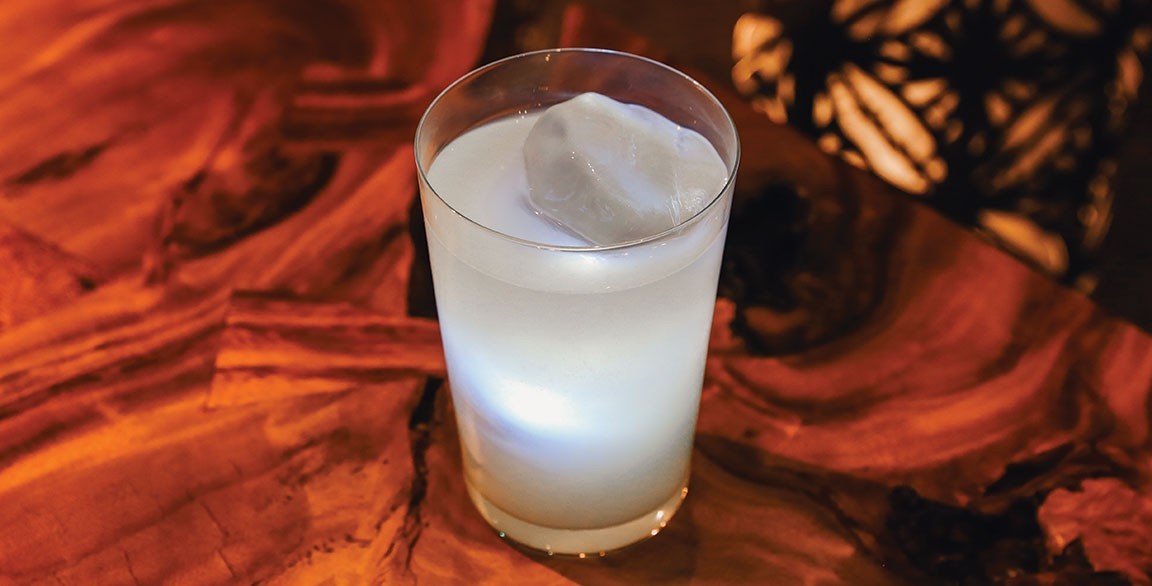 By Flavor & The Menu
May 5, 2020
Razzle dazzle defines Las Vegas, so it makes sense that to be a best seller on the Strip, a cocktail should boast some showmanship. That's certainly the case with the Hanamaki Fizz at Zuma, a high-end Japanese izakaya.
An LED light is drilled into a chunk of hand-carved ice, which is dropped into a Collins glass. Mezcal, lychee purée, clarified yuzu cordial and ginger beer are poured over the ice. "The sweet lychee really shines in the cocktail and balances out the other ingredients," says James Shearer, Global Beverage Director. The flavor profile fits Zuma's authentic Japanese brand, while the drink's presentation fits its location perfectly.
Not only does the drink put on a show, it just might come to your table by chance. While it is available à la carte, the drink was developed as part of the Tokaido Cocktail Menu, which draws its inspiration from the traditional Japanese Tokaido board game. Customers roll the dice to see which drink will be served, injecting an element of chance that is fun and fitting for the gambling mecca.