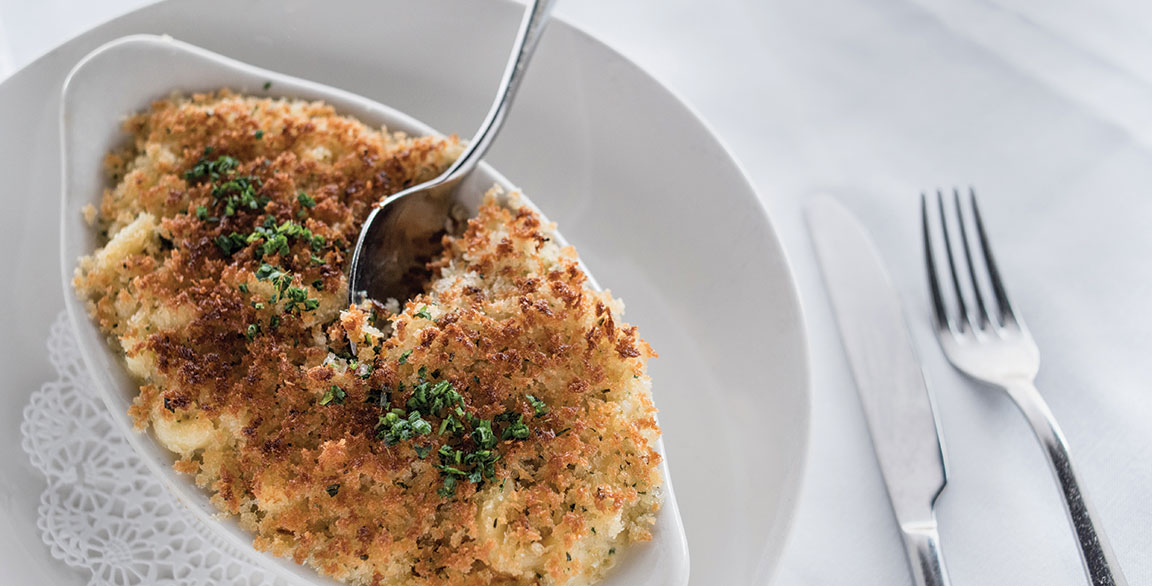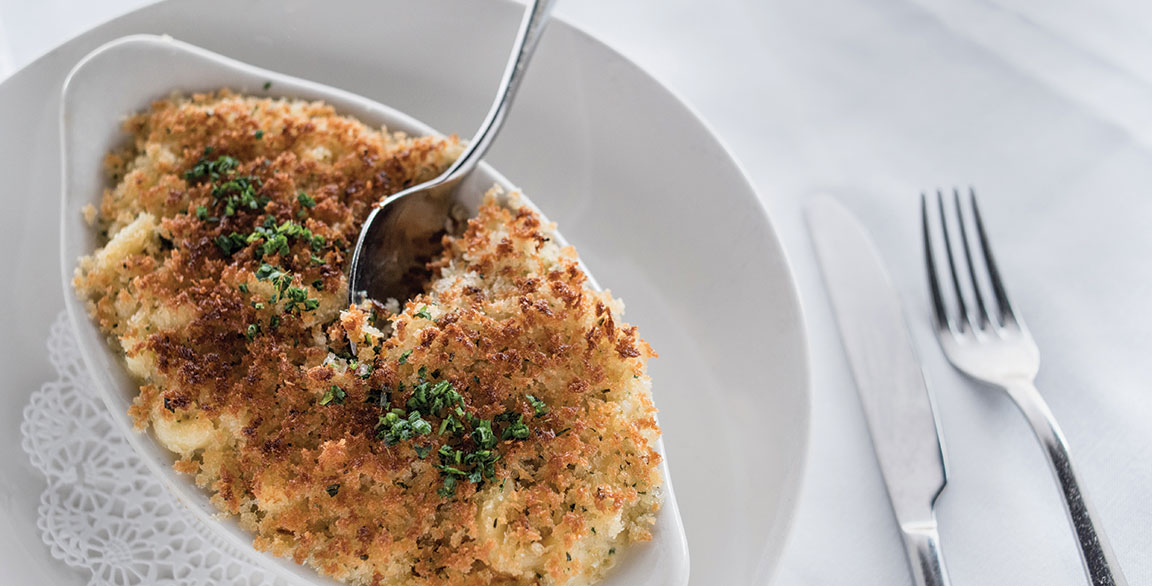 By Flavor & The Menu
May 5, 2020
Modern takes on mac and cheese go a long way with discerning diners who have eagerly embraced the flavor play of different cheeses, mix-ins and textural components. At Terra, Executive Chef Mike Davis has upped the ante by taking on not just one comfort classic, but two. "The idea was to combine two torchbearers for Southern food: barbecue and mac and cheese," says Davis. He goes beyond facilitating a simple merger by changing up the protein in Terra's Lamb Mac, a consistent hit at the New American restaurant.
Lamb shoulder stands in for pork and stands up to the other assertive flavors in the build. Shallot cream replaces the traditional béchamel, with goat cheese, fontina and roasted poblanos bringing in their distinctive flavor notes. The barbecue sauce features an ancho paste similar to an adobo, with molasses and ketchup for a balance of smoky heat and sweet. The dish is layered and finished with breadcrumbs to provide a satisfying crunch.
"The peppers bring a little heat and complement the ancho," says Davis. "The fontina gives a melty creaminess, and the goat cheese works with the stronger lamb flavor."