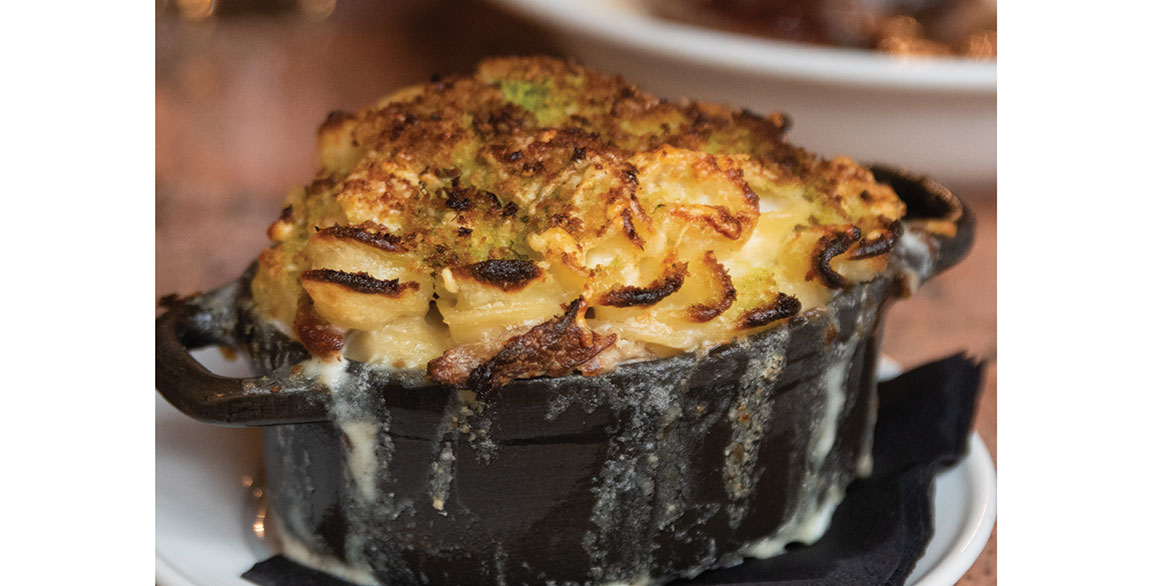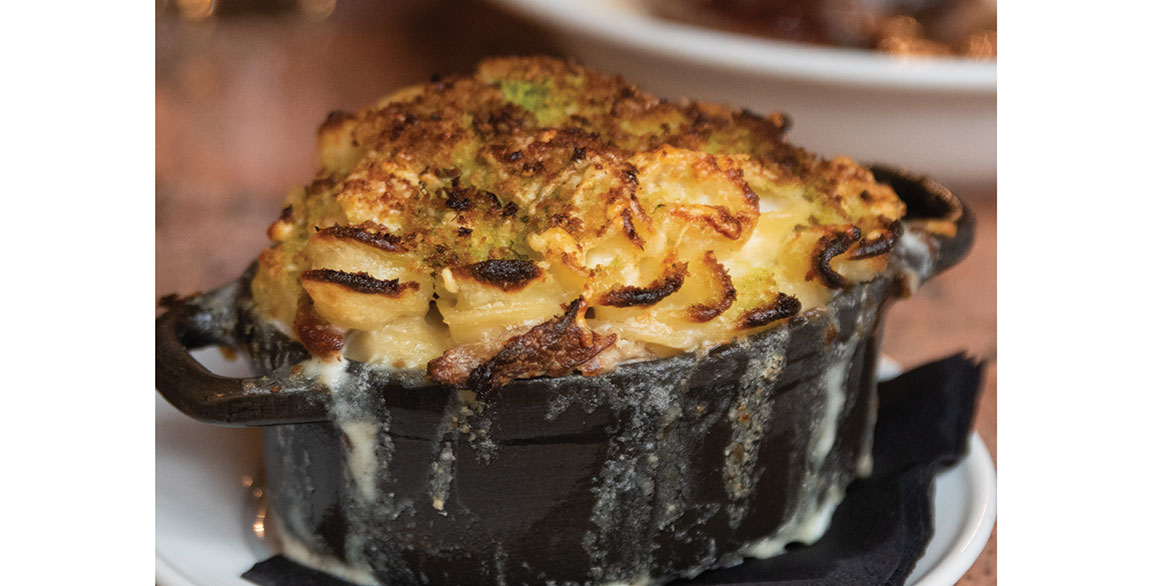 By Flavor & The Menu
May 5, 2020
At Péché, a French bistro and absinthe bar, Executive Chef John Lichtenberger spins nostalgic American comfort food into a more flavor-forward French experience. His Mac and Cheese stars a combination of creamy Mornay sauce, duck confit and crispy breadcrumbs. "It's a dish that epitomizes comfort food and brings a smile to people's faces when they bite into it," he says.
He smokes the duck confit, then adds it to housemade pasta and breadcrumbs, plus a Mornay sauce made with Gruyère and Grana Padano. The Mac and Cheese is baked in miniature cast iron skillets and served brown and bubbling hot. It all comes together in a decadent and craveable profile. "The pieces of confit lend complexity to the dish's flavor profile, as the smokiness of the duck cuts through the rich creaminess of the cheese," says Lichtenberger. The Mac and Cheese telegraphs hominess and promises flavor.