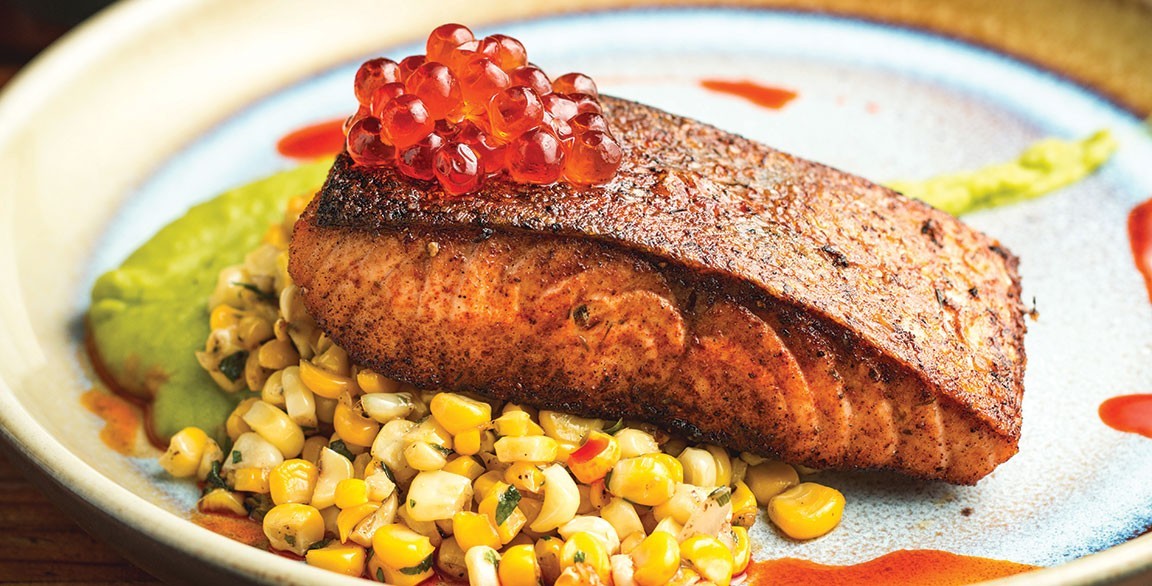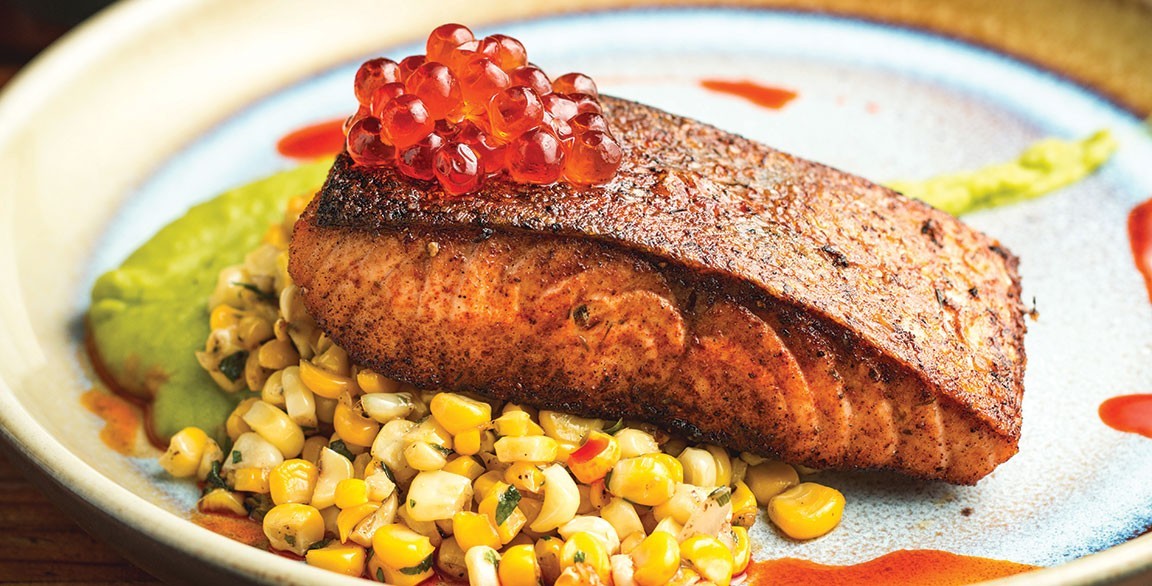 By Flavor & The Menu
May 5, 2020
Chef/Owner Travis G. Peters describes The Parish as a Southern fusion gastropub. His Crispy Salmon entrée is a perfect example of that style of cooking. "It hits everything I look for with flavors and mouthfeel, including savory, sweet, sour and spicy, along with a rich, crunchy texture and delicate freshness," he says.
Peters pan-sears the seasoned salmon flesh-side down to create that all-important crust. After turning it skin-side down, he finishes the fillet in the oven "just until it's cooked to around 134 degrees F and the skin shatters like glass," he says. He plates the buttery, crispy salmon with sour corn and a swipe of green pea-potato purée.
Red chile-infused roe adds a surprise finish. "The fermented corn is acidic, funky and spicy, with notes of garlic, onion and cilantro. It is only slightly cooked so that it is still has a great pop," he says. "The roe brings a briny, delicate tone to wake everything up."