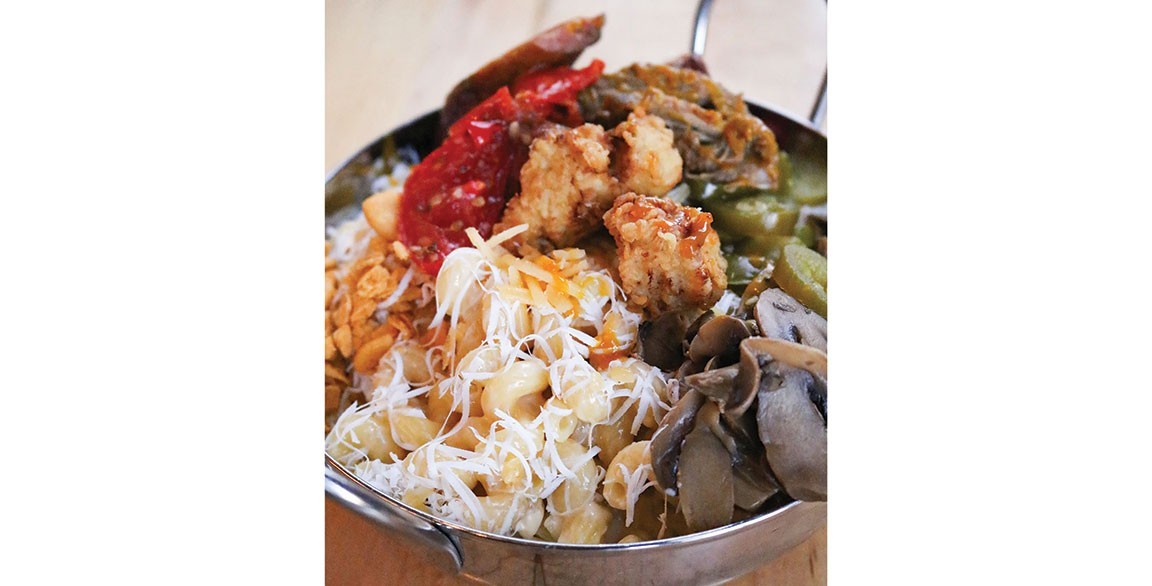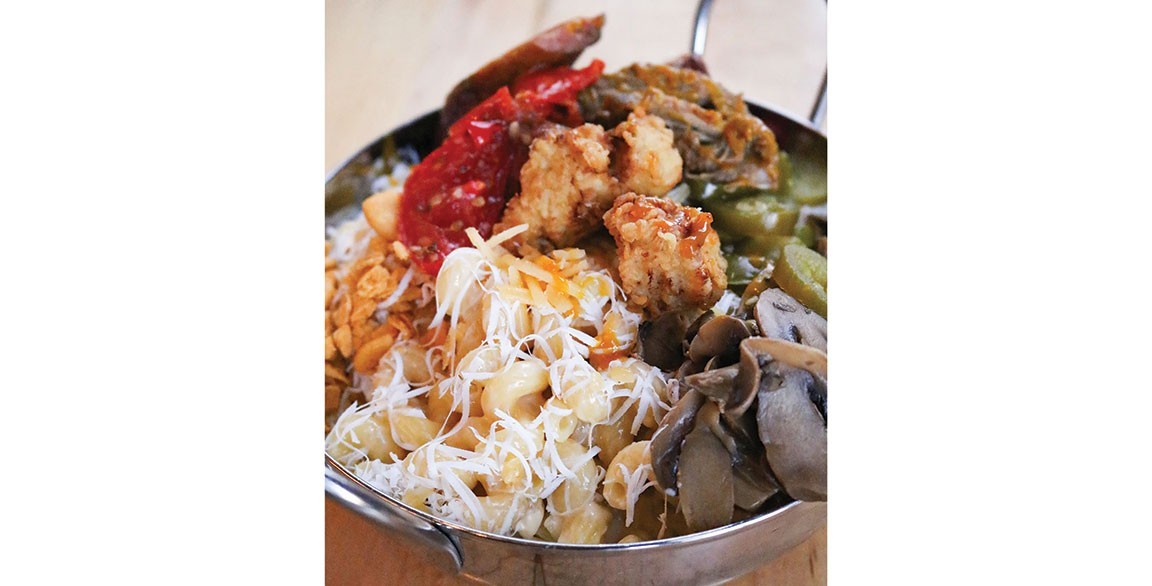 Executive Chef Eddie Wiles goes all in on indulgence and creaminess with his take on mac and cheese. Guests at Nose Dive, a restaurant that touts urban-style comfort food, appreciate the effort, making the Creamy Mac & Cheese one of the more popular items on the menu.
The build starts with a cheese sauce made with Gruyère and two cheddars: yellow and aged, sharp white. At pickup, cavatappi pasta is tossed in the sauce, with a handful of fontina folded in at the end. Once plated, the dish is garnished with shredded ricotta salata. "At first bite, it is just pure creaminess, then you get sharpness from the aged cheddar and Gruyère," says Wiles.
He gets creative with add-ons, offering options like barbecue pulled pork, popcorn chicken, roasted broccoli, bacon, roasted tomatoes and Goldfish cracker crumbs. The recipe is easy to adapt for diners seeking gluten-free alternatives. Since the cheese sauce does not have a traditional roux, gluten-free pasta is the only swap needed, says Wiles.