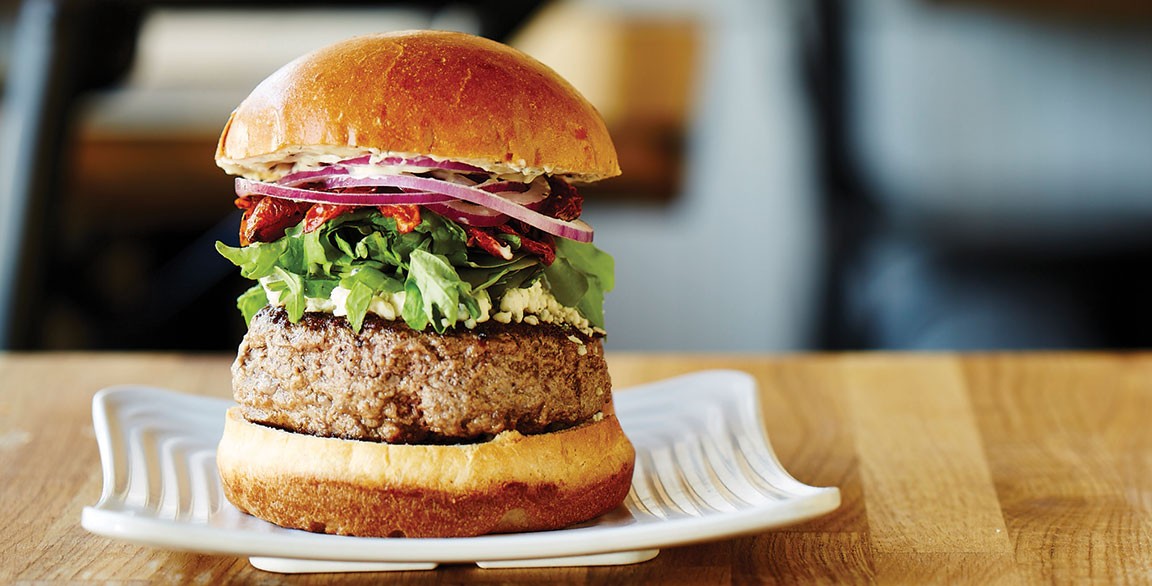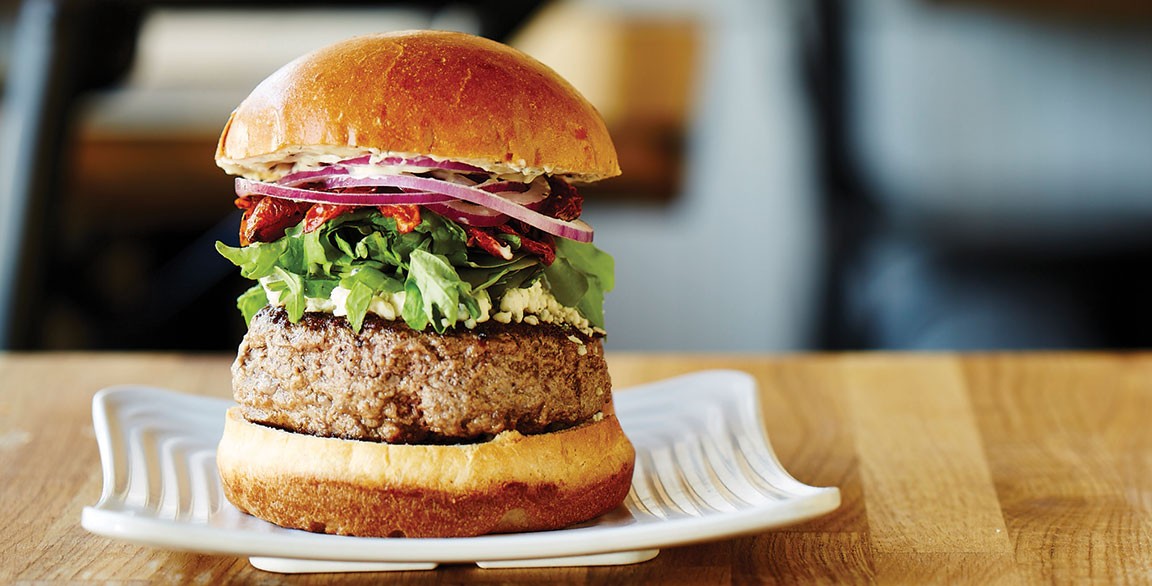 By Flavor & The Menu
May 5, 2020
It's easy to see how a Wild West Burger, with beef, cheddar and applewood-smoked bacon would resonate with a customer pool in Texas and Wyoming. It's on offer, along with 10 other specialty burgers, at Liberty Burger, a chef-driven fast casual. But despite targeting diners embedded in cattle country, Co-Founder Mariel Street chose a lamb burger, the Jackie O, as her "best-of" entry. Why?
"A good amount of our customers embraced the lamb burger by trying the Jackie O and now order other specialty burgers with lamb instead of beef," she says. The Jackie O Burger builds out a Greek profile, with feta, oven-roasted tomato, baby spinach and tzatziki. It is approachable and balanced, with the garlic and tzatziki standing up to the savory tones of the lamb, along with a counter of sweetness from the tomato. "It has been very well received by both beef lovers and the more adventurous burger eaters," she says.