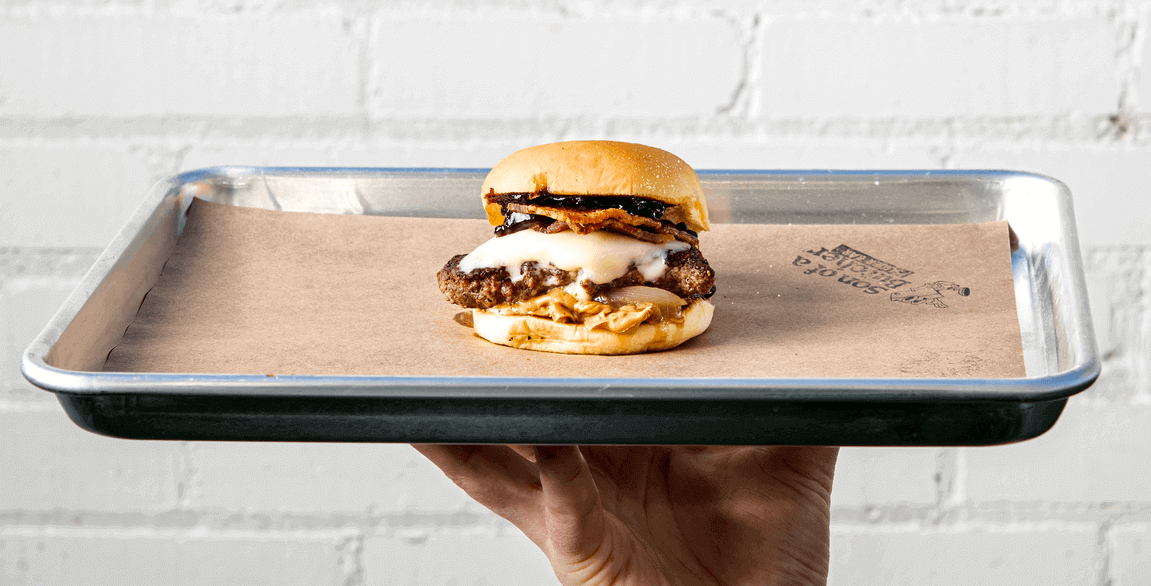 By Lisa Shames
May 11, 2022
At casual slider bar Son of a Butcher, tapping into nostalgic food memories is a common theme, with a variety of elevated riffs on traditional burgers, shakes and fries appearing across the menu. For the PB&J Slider, however, Chef Carter Reyenga bends the concept even further by cleverly marrying two familiar favorites in one dish. "Burgers and peanut butter and jelly sandwiches inspire deep feelings of nostalgia in many guests," he says.
A toasted Martin's potato bun topped with crunchy peanut butter serves as the slider's base. Next up is a Wagyu beef patty topped with American cheese. Bacon, caramelized onions and sweet blackberry jam round out the complex flavor elements that combine umami, salty and sweet. "Watching guests' faces light up the first time they try it is extremely rewarding," says Reyenga. "It has an intriguing combination of textures—smooth, crunchy, juicy, crispy—it really hits all the bases. The PB&J Slider is the epitome of sweet and salty nostalgia tucked between two buns."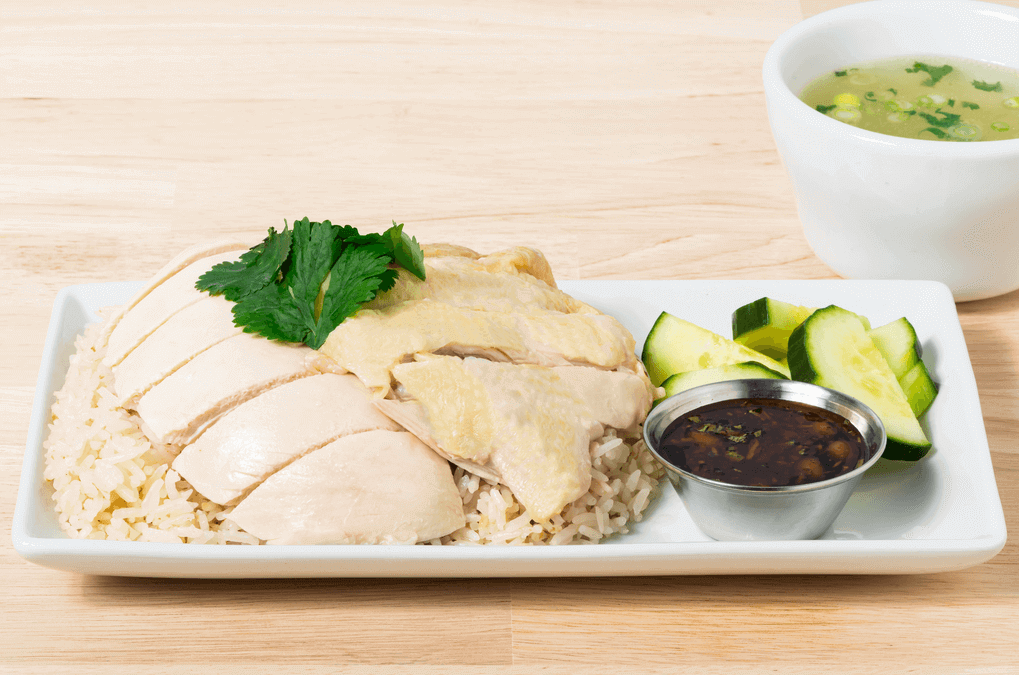 Rooster & Rice | Based in San Francisco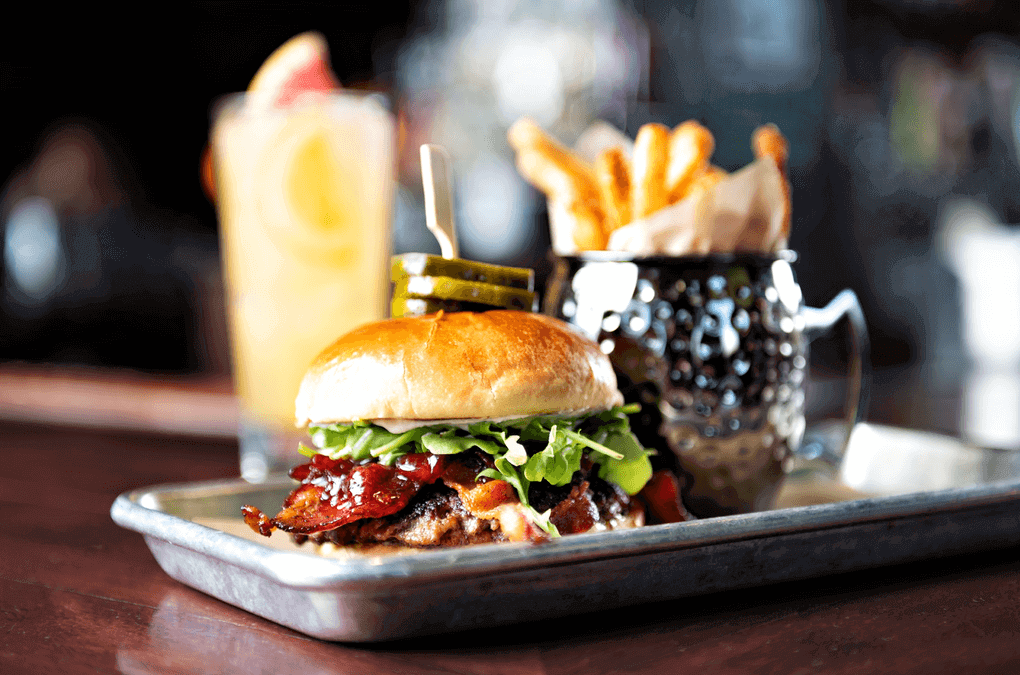 Bar Louie | Based in Dallas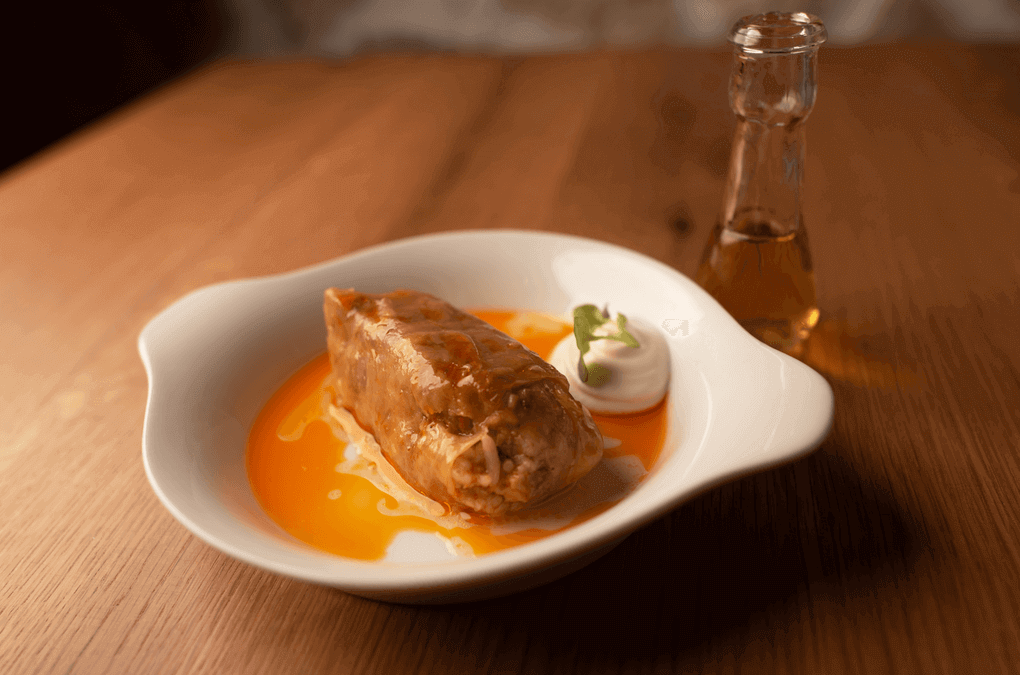 Ambar | Two locations in the Washington, D.C., area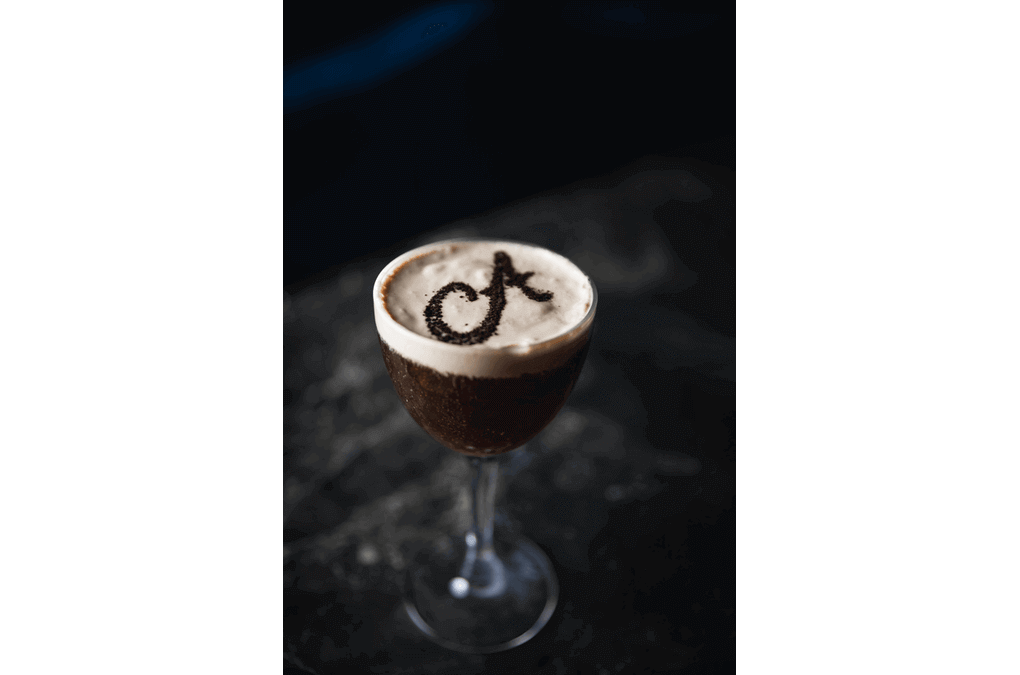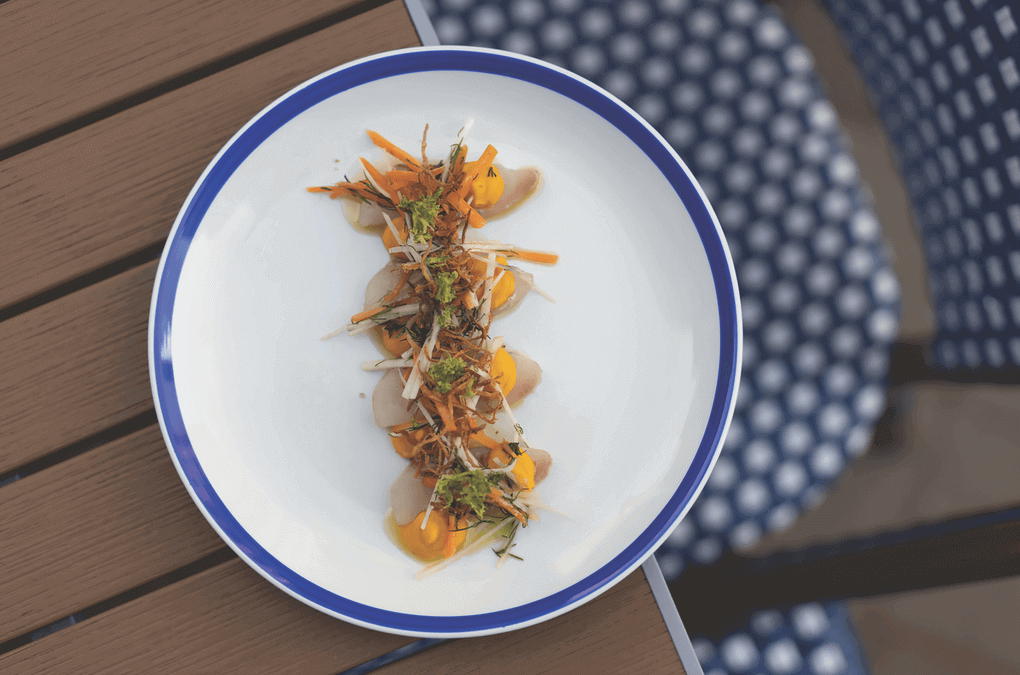 The Salt Line | Washington, D.C., and Arlington, Va.