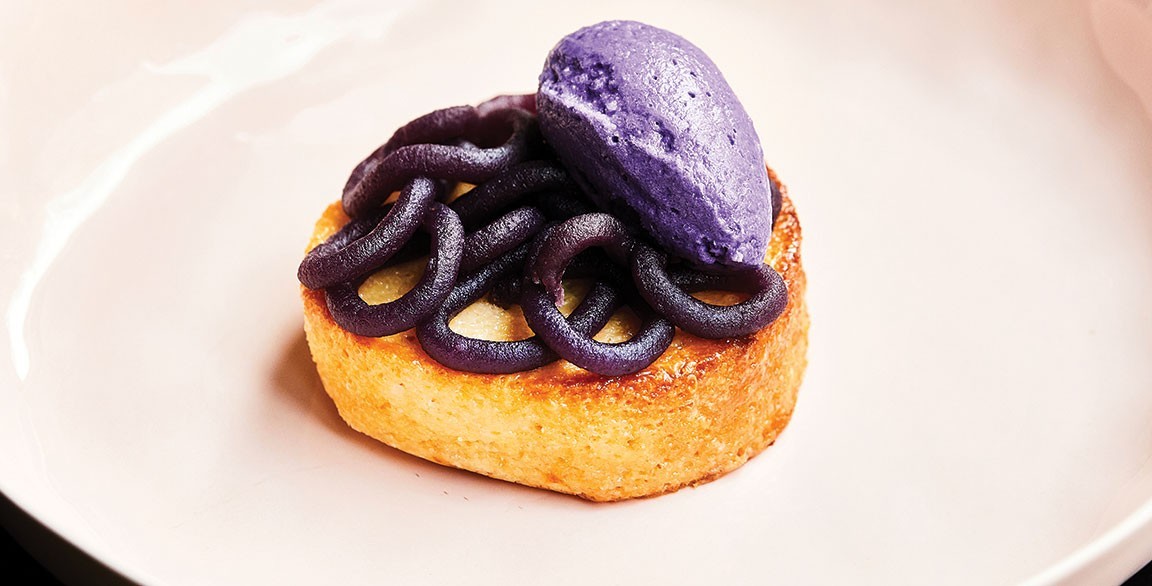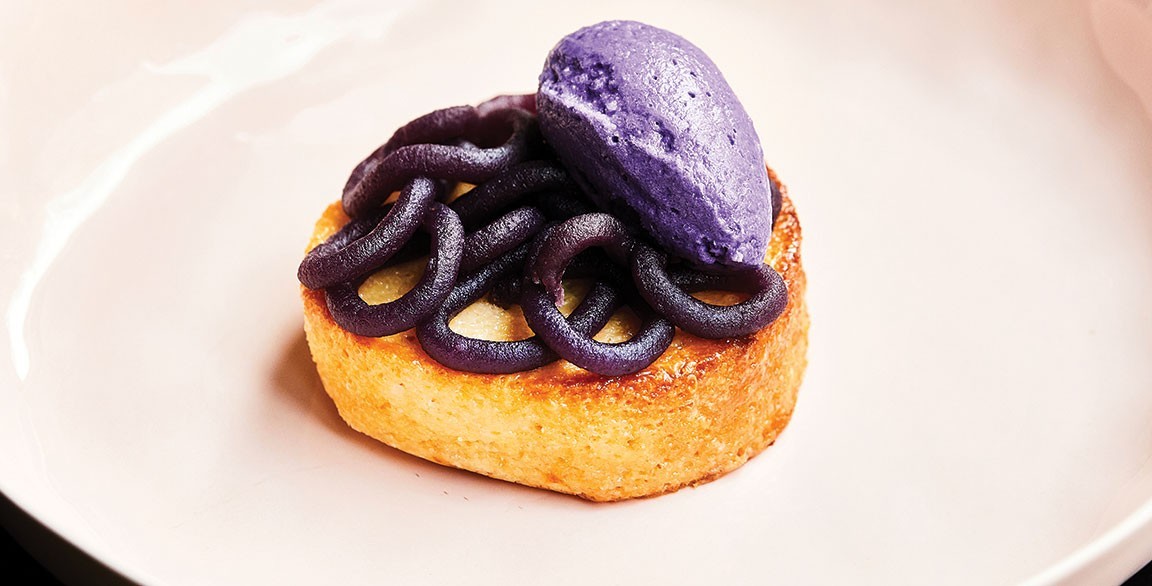 By Flavor & The Menu
May 5, 2020
Striking in color, the Filipino purple yam takes center stage in the Ube Milk Toast at Outlier, a restaurant in the Kimpton Hotel Monaco. It certainly fits into this modern American menu, informed by Executive Chef Anthony Sinsay's Filipino heritage and inspired by the Pacific Northwest. "This dessert is a perfect example of how he cooks—with emotion and memory," says Michael Broughton, Sous Chef of Outlier.
The purple yam is boiled, then mashed with coconut and condensed milk. "It has the velvety, mild sweetness that reminds me of white chocolate in its comforting nature," says Broughton. A loaf of brioche is soaked in a mixture similar to the one used for the yam, then it's baked until the outside is caramelized and crunchy. The drippings on the pan that have caramelized are cooled, scraped and reserved for a garnish. "Though 'crunchy milk' may sound strange, it tastes insanely good," he says. The toast is topped with a generous amount of ube, along with housemade ube ice cream and the crunchy milk garnish.