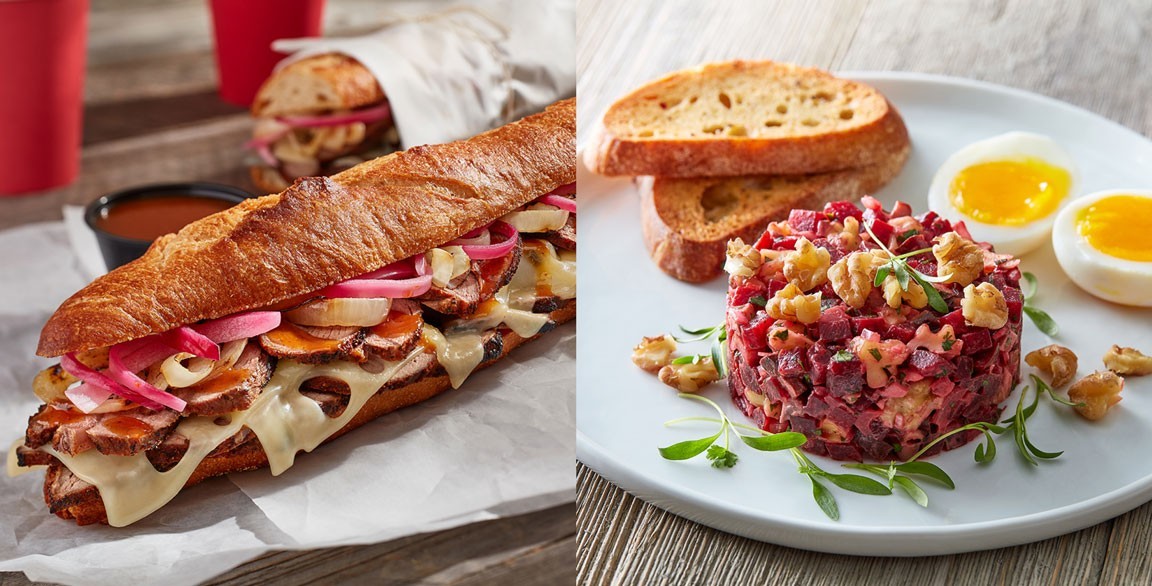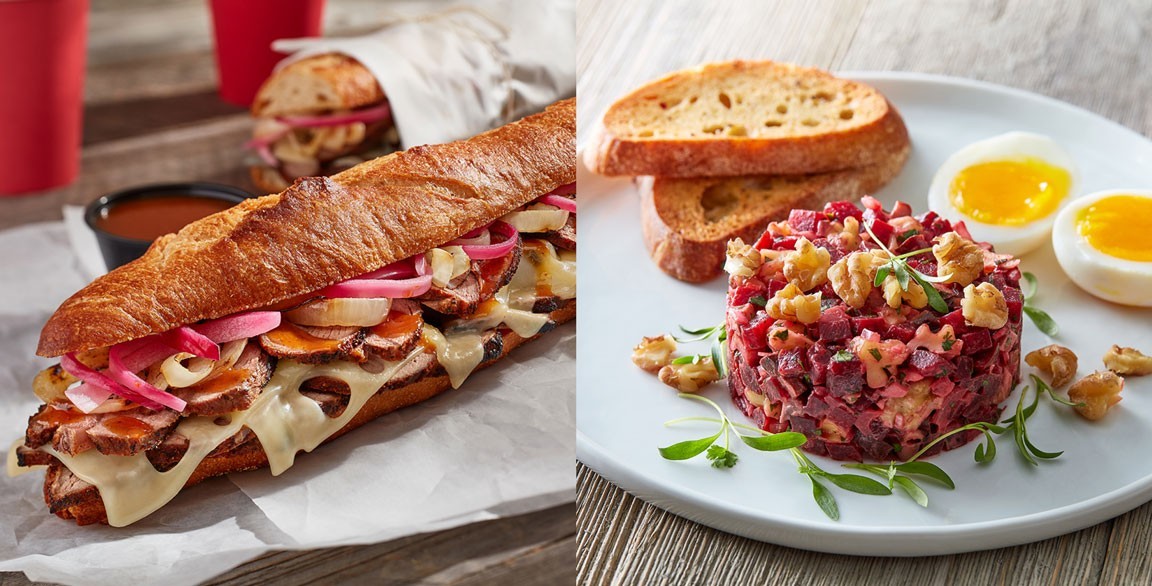 By Flavor & The Menu
May 11, 2020
Kitchen Collaborative is a recipe-development initiative formed by Summit F&B and Flavor & The Menu with support from a handful of sponsor brands and commodity boards looking to help chefs create, inspire and collaborate during these difficult times. Working with high-volume chefs, this project aims to continue to fuel the flavor innovation our industry will always count on. A group of talented chefs were asked to partner with sponsors to create recipes that showcase the passion and potential of this industry.
CHEF SPOTLIGHT: STEPHEN TOEVS
The two recipes highlighted here reflect a savvy approach to modern menu development. One is plant-forward—surprising and delightful with lovely eye appeal. The other is meat-centric—casual and satisfying with comfort and craveability on display. The common denominator is a keen concentration on flavor. Both were created by Stephen Toevs, Director of Culinary Development, Luxury Brands at Marriott International, based in Bethesda, Md.
His Down Under BBQ Sandwich with Aussie Lamb & Carolina Barbecue Sauce is a hearty handheld that stands out with tender, pasture-raised lamb and big punches of flavor.
His Plant-Forward California Walnuts and Beet Tartare serves up intriguing flavor and textural play while calling on coconut aminos for a hit of umami.
Down Under BBQ Sandwich with Aussie Lamb & Carolina Barbecue Sauce
Toevs was inspired by the summer season, capturing the unrivaled flavor of meat served off the grill. "I chose the rump because it has a full, rich flavor of lamb, it's very tender and makes for a quick, easy grill," he says. After seasoning Australian lamb rumps liberally with barbecue seasoning, he grills them, then slices the meat thinly.
To build the sandwich, he layers the Aussie lamb onto grilled French bread, and tops it with Swiss cheese, grilled onions, pickled onions, fresh rosemary and Carolina barbecue sauce. He caps the sandwich with the other slice of French bread, and recommends serving it with a "hazy New England I.P.A."
Toevs says the acidity from the pickled onion and the apple cider vinegar in the Carolina sauce introduce a bright counterpoint to the richness of the lamb. "And the Swiss cheese is just mild enough to let all of the other ingredients shine while adding some fat and cohesion to the sandwich."
Plant-Forward California Walnuts and Beet Tartare
In developing this dish, Toevs wanted to create a balance of sweet, salty and umami flavors that are found in classic steak tartare. To do that, he relied on a few key ingredients: coconut aminos, walnuts, portobellos and beets. He soaked California walnuts in water enhanced with coconut aminos, then pulsed them in a blender with cooked beets, shallots, sautéed mushrooms, parsley, Dijon, ketchup and mayonnaise.
"The aminos introduce an umami flavor to the nuts while their texture remains relatively crunchy," he says. "They bring the omega 3's and fatty flavor, too." He also looks to the beets for their health messaging, saying that the dish serves up a wholesome plant-based option that delivers a satisfying savory, developed flavor profile.
Toevs serves the tartare with grilled slices of baguette, boiled egg and gherkins.
Project Management: Summit F&B
Photography: Carlos Garcia // Food Styling: Peg Blackley & Bree Williams