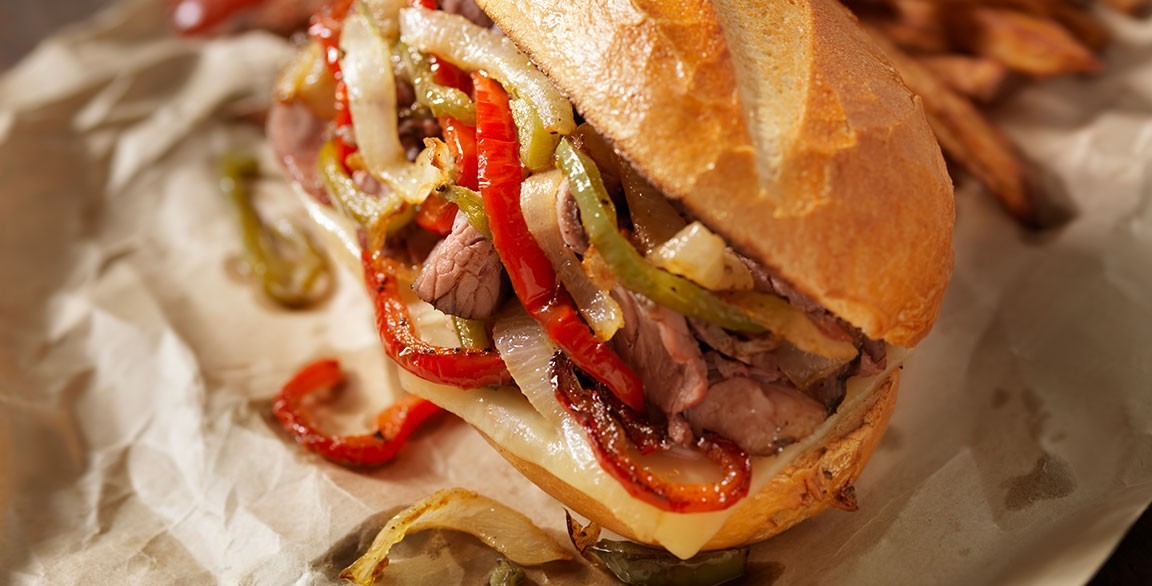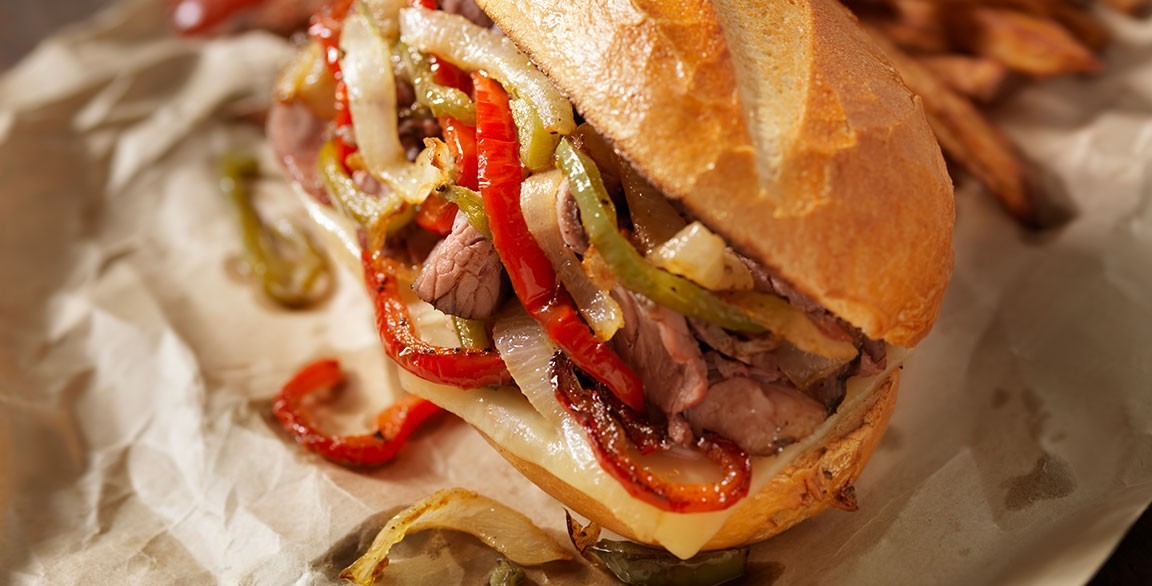 By Flavor & The Menu
May 8, 2020
Prized for its tender, flavorful meat, prime rib is the king of kings in the world of beef. Its specialness is also tied to tradition and occasion—Sunday roasts, holidays, family celebrations. Of course, the glory of that whole experience gets transferred into a less formal affair when it moves into the sandwich format, but those flavors and emotional connections are held intact. In fact, the prime rib sandwich carries its own sense of comfort and has carved out its own identity, with dining consumers regarding it as an American classic.
Flavor Touches
Of course, classics offer a safe space for innovation, and although the world is rich with intriguing handhelds ready for translation, tinkering with a comfort-centric, familiar sandwich offers an easier pathway to success today. Butcher-quality prime rib remains the star, naturally, but the bread and the traditional accompaniments—au jus, horseradish cream, maybe cheese—are fair game.
Aramark's Smoked Prime Rib Sandwich at Minute Maid Park in Houston is a great example here. It features thinly-shaved prime rib on a jalapeño-cheddar bun and slathered in Gouda beer cheese, bacon onion jam, then garnished with a mound of hot sauce-spiked fried onions—all perfect tweaks for a ballpark feel while still providing the premium protein experience.
Salt & Ivy at the Aria Resort & Casino in Las Vegas, goes for extra heat, richness and a peppery finish in its version, menued as the Steak Sandwich. It sports shaved prime rib, Creole cheddar, Dijon aïoli and arugula.
The prime rib sandwich meets its close relative, the French dip, at Prime by Shenandoah in Long Beach, Calif. There, the Prime Rib Dip adds signature flavor with its hickory-smoked prime rib, topping the meat with onions, mushrooms and garlic Jack cheese.
TRY THIS
Here are four ways to change up the prime rib sandwich, sliding it into a different format, daypart or profile.
1. Prime Rib Breakfast Bagel
Everything bagel + shaved prime rib + horseradish cream cheese + chopped egg + red onion
2. Prime Rib Grilled Cheese
Sourdough brushed with au jus butter + shaved prime rib + Swiss cheese + caramelized onions
3. Open-faced Prime Rib Sandwich
Toasted French bread rubbed with garlic + horseradish mayo + thin-cut slices of prime rib + a side of au jus
4. Prime Rib Pita
Sliced prime rib + toum + parsley + pickled cabbage + grilled puffy pita