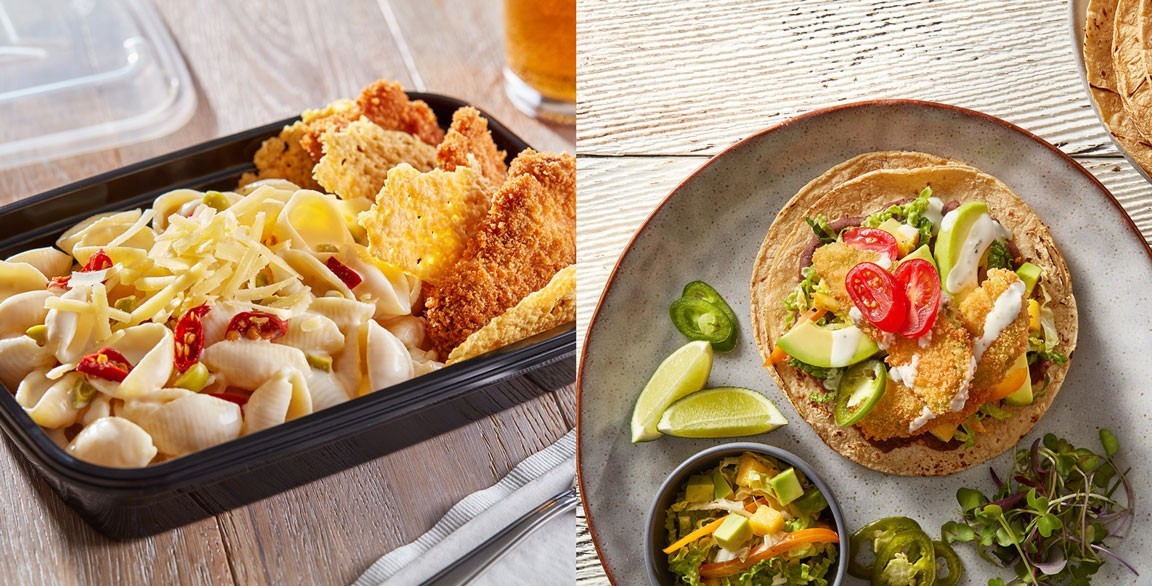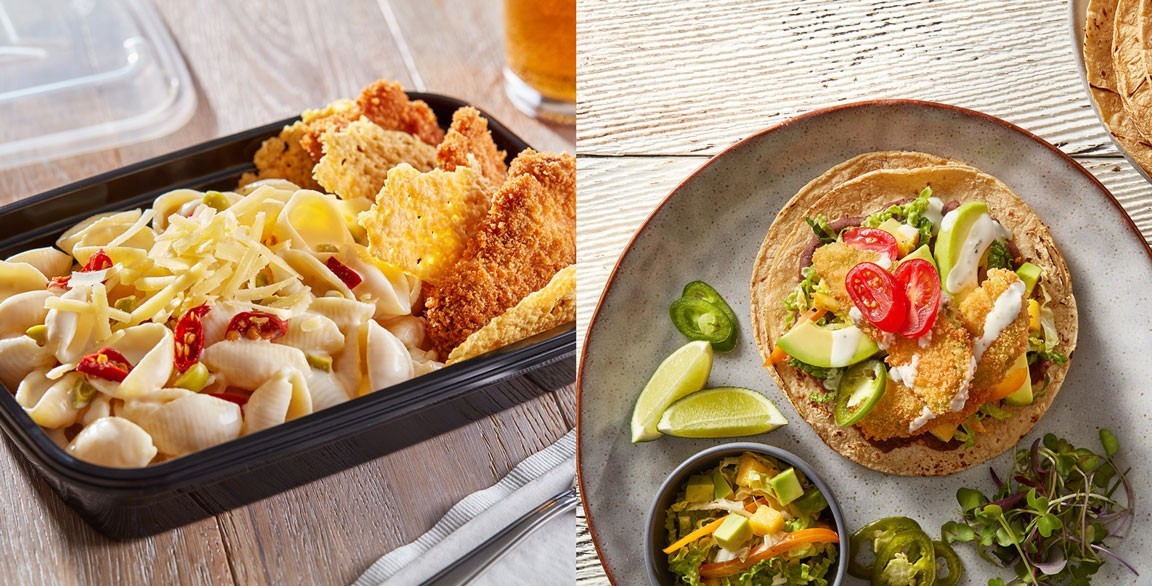 By Flavor & The Menu
May 15, 2020
Kitchen Collaborative is a recipe-development initiative formed by Summit F&B and Flavor & The Menu with support from sponsor brands and commodity boards looking to help chefs create, inspire and collaborate during these difficult times. To fuel flavor innovation, a group of talented chefs partnered with sponsors to create recipes that showcase the passion and potential of our industry.

CHEF SPOTLIGHT: JEFFREY MEYER
Successful textural contrast in a dish is a critical part in building craveability. It can also turn familiar favorites into singular—and memorable—flavor experiences. Both recipes developed by Jeffrey Meyer, VP of Culinary of Denver-based brands Romano's Macaroni Grill & Sullivan's Steakhouse, display a whimsical, unique touch to wildly popular formats. His Sicilian Mac & Cheese with Panko Togarashi Chicken & Dry Jack Cheese Crackers cleverly contrasts creamy California cheese sauce and soft pasta with crispy cheese "crackers" and crunchy spiced chicken. And his 3-Way California AvoTacos are an ode to the avocado, showcasing inventive textural and flavor play that delivers on that satisfying taco experience.
Sicilian Mac & Cheese with Panko Togarashi Chicken & Dry Jack Cheese Crackers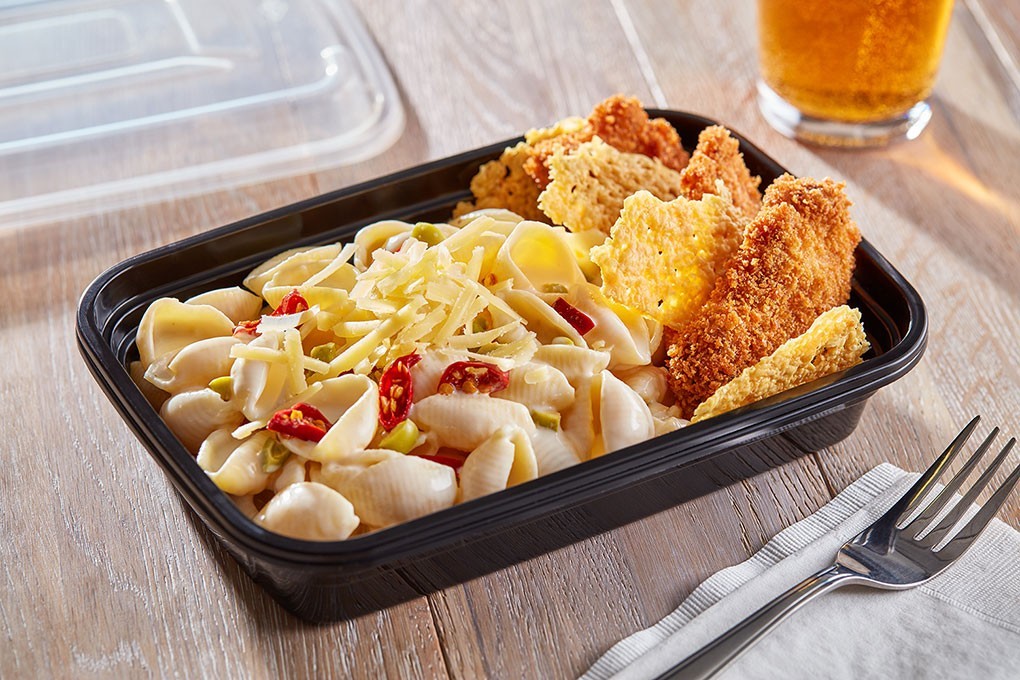 Photography: Carlos Garcia // Food Styling: Peg Blackley & Bree Williams
Meyers' version of mac and cheese keeps indulgence and comfort in focus, but introduces briny, sweet, hot and umami-rich flavors and crispy, savory, spiced counterpoints. The star, of course, is the cheese blend. He uses California Sicilian Jack, Dry Jack and Mozzarella, combining it with heavy cream, half and half and a cornstarch slurry. "The Sicilian Jack adds a different flavor profile of sweetness and creaminess that I love," he says. He carries through the Mediterranean theme with Castelvetrano olives, Calabrian peppers and sun-dried tomatoes. He tops the pasta with panko-togarashi-crusted chicken thigh pieces. "Building the dish with the chicken adds crispiness and an underlying spice, cutting the creaminess," says Meyer. He pairs the mac and cheese with crackers made solely of California Dry Jack, adding a cheesy, savory, salty crispy garnish. "I love the textures in the dish and the different components that bring crunch, spice, creaminess and saltiness," he says.
3-Way California Avo-Tacos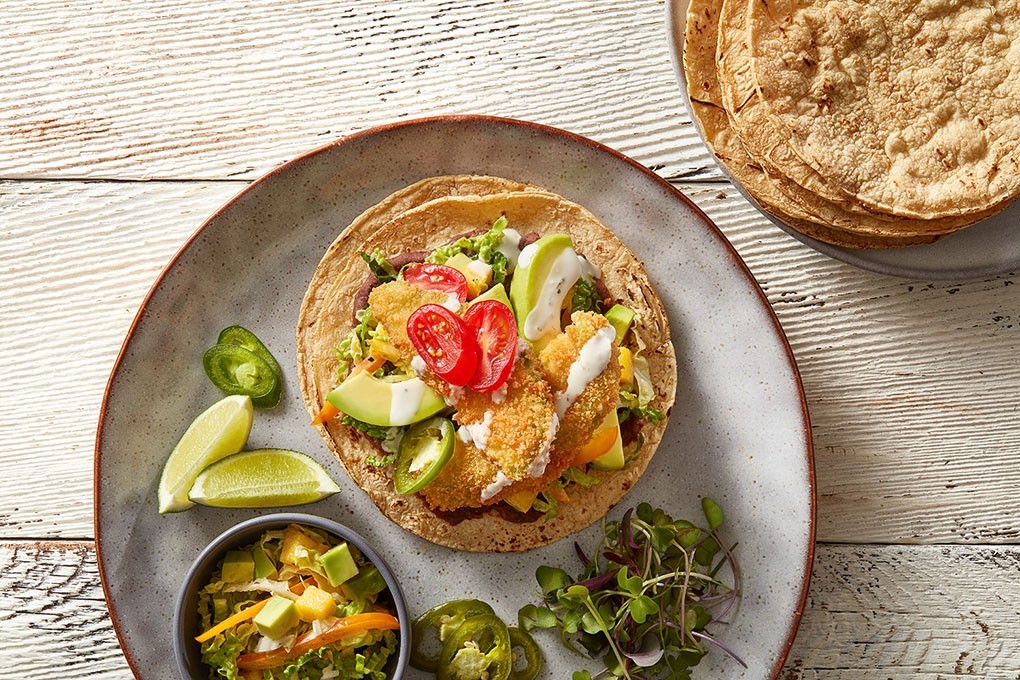 Photography: Carlos Garcia // Food Styling: Peg Blackley & Bree Williams
Meyer worked up this recipe with his daughter Madison—both name avocado among their favorite fruit. "We had a lot of fun with this menu offering," he says. "She's vegan, and we wanted to showcase a different way to eat and present the California avocado." They chose the taco, then got creative on both texture and flavor contrast. Charred corn tortillas see spiced black bean mash topped with a crisp, zesty lime crema slaw, deep-fried panko-crusted avocado slices and pickled avocado slices. A drizzle of lime crema and a bright red cherry tomato finishes the taco. Meyer emphasizes the importance in counterbalances here. "The pickled avocado serves as a source of acidity that is commonly found in tacos," he says. "This brightness is a relief to the fried avocado and melds the flavors together. Also, the different textures create better balance on the palate."
Project Management: Summit F&B
Photography: Carlos Garcia // Food Styling: Peg Blackley & Bree Williams