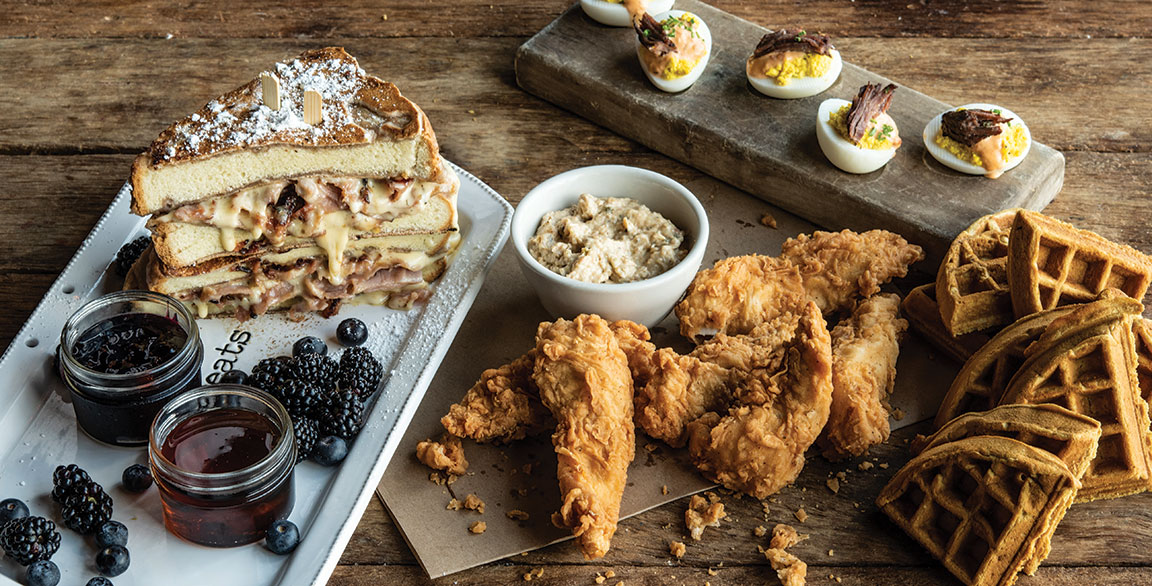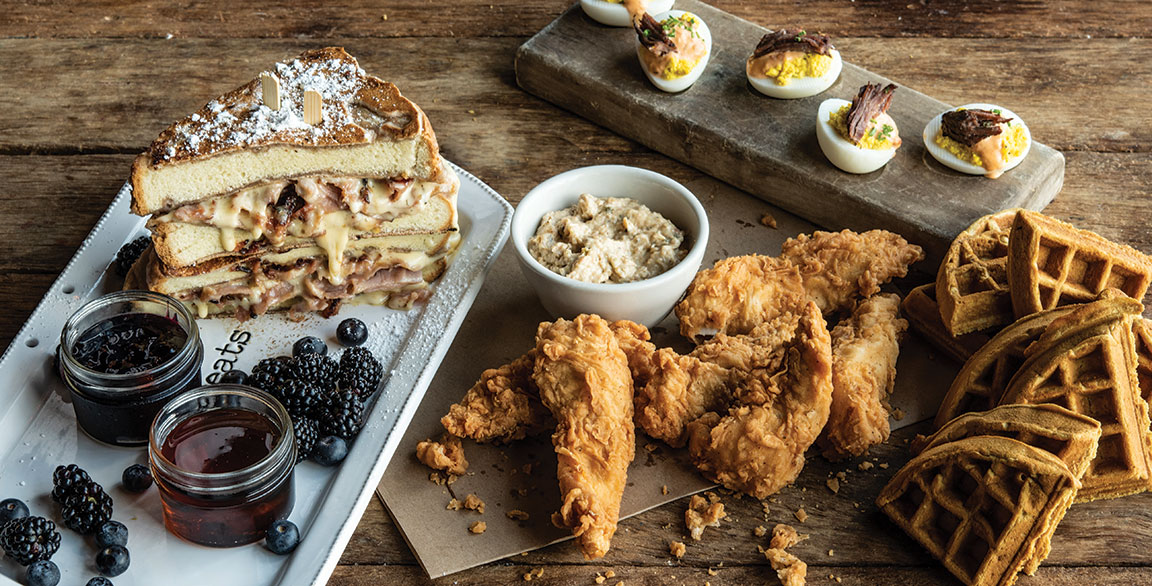 By Flavor & The Menu
August 28, 2020
With the pandemic shaking up our collective snow globe, schedules have been altered and breakfast habits have shifted. More people working from home, less commuting and greater flexibility in work hours make all-day breakfast more relevant than ever. And, of course, menu developers in casual dining are balancing breakfast/brunch offerings to help lure guests back and bolster business in dine-in, curbside, delivery and meal kits. Given the enduring devotion to breakfast foods and the shift in market demands, where does the opportunity lie today? Flavor innovation propels breakfast, as always, but ingenuity in reading today's unique marketplace—and developing new offerings in response—helps keep this daypart as dynamic as ever.
Meal kits are a great example of that ingenuity in action. Breakfast and brunch items play particularly well here, offering consumers a weekend indulgence that feels both familiar and special. Even though kits took shape during shelter-in-place orders, they have proven their value since, offering a steady revenue stream for many concepts.
Whiskey Cake Kitchen & Bar, a modern American eatery from Dallas-based Front Burner Restaurants, packages three of its brunch stars into a themed curbside meal kit called "Just Add Bubbles." By doing so, the kit deftly extends the brand's rustic and regionally-focused menu beyond its four walls. The comfort-centric French Toast Monte Cristo is one of the featured items in the kit. It's stuffed with pit ham and oozing with a savory cheese sauce, dusted with powdered sugar, topped with blueberries and blackberries, and paired with a sour-berry jam.
The Chicken & Waffles offering features crispy chicken tenders buddied up to bacon-laced mesquite waffles and sides of both sausage gravy and maple syrup. "We use mesquite flour that's made from milling the seed pods of the mesquite tree. It has a toasty, nutty flavor reminiscent of the malted pancakes or waffles that you'd see in old diners and truck stops," says Aaron Staudenmaier, Whiskey Cake's concept chef. Lastly, the brunch kit comes with traditional deviled eggs topped with short rib. "Our deviled eggs are like the ones that Mom used to make—if she was a professional chef with a fully stocked kitchen," he says.
RISING TO THE OCCASION
Function and flavor are the engine behind a lot of breakfast innovation today, fueling health and wellness while keeping menu appeal revved up. The Grape Açai Yogurt, featured on the brunch menu at Bistro Verde in New York, the flagship restaurant within the Nordstrom portfolio, demonstrates that yin and yang balance nicely.
Greek yogurt flavored with açai (freeze-dried berries rehydrated in hot water) is topped with fresh grapes tossed in honey, walnuts, coconut shreds and a sprinkle of açai powder. Shards of housemade granola add crunch and drama. "The refreshing sweet-tart flavor of the grapes combine with the berry and chocolate-like bitter flavor from the açai, creating a nice, almost candy-like flavor," says Keith Brunell, director of food & beverage at Nordstrom Restaurants.
"This brunch dish demonstrates how healthy and indulgent can harmoniously collide: antioxidants from the grapes and açai, live cultures from the yogurt, healthy fats from the walnuts and whole grains from the housemade granola."
ORDER UP!
DoorDash reported a surge in home delivery orders for breakfast foods between January and June. Take note, as the astounding numbers offer insight on what restaurant-quality items consumers crave from the breakfast category.