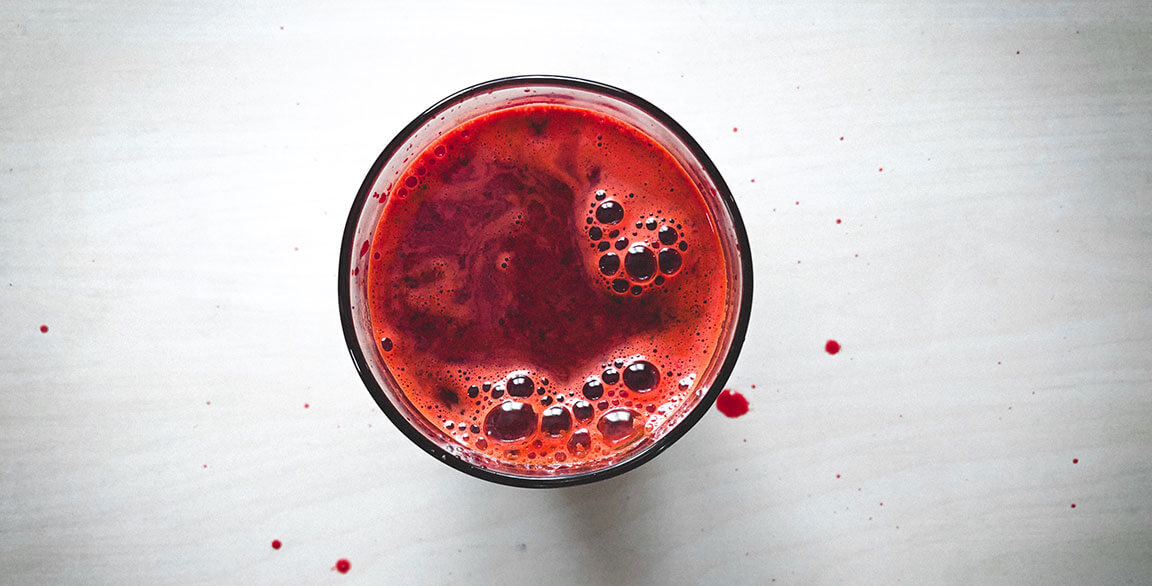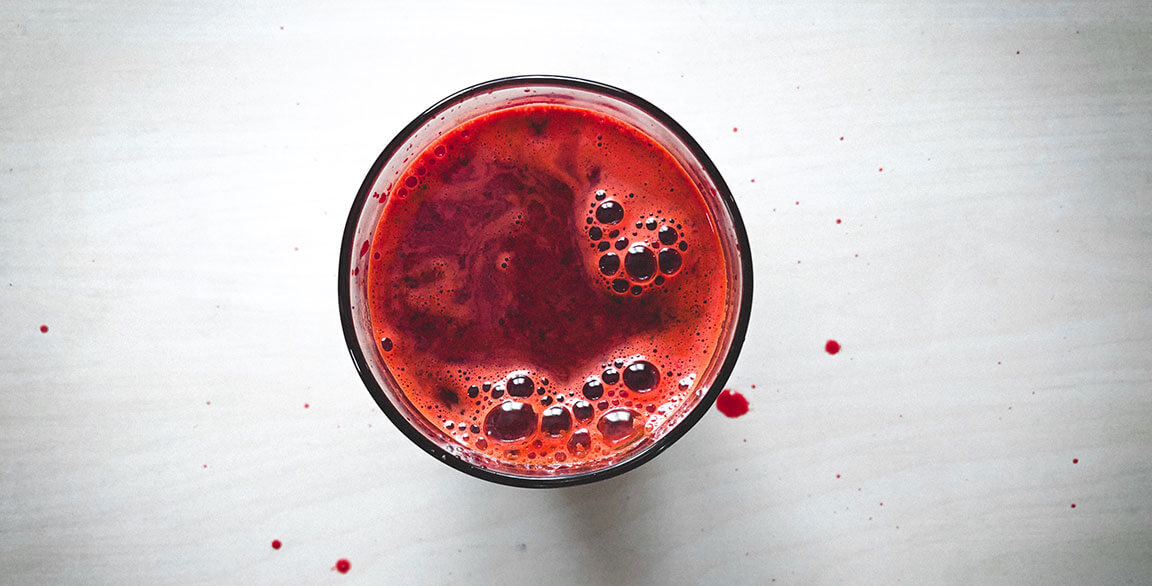 By Katie Ayoub
May 5, 2021
Fermented beverages like kombucha, tepache and kefir boast a faithful following of consumers. They seek them out for their digestive health and immunity benefits, certainly, but they also tout the flavor profiles of these drinks, embracing their tangy, bracing tones. As the base of consumers looking for gut health support in their beverage choices grows, savvy operators are discovering other fermented beverages. India serves up fresh inspiration with its traditional drink called kanji, loaded with probiotics and carrying a distinct profile of zingy, tart, vegetal and spiced flavor.
Although the foundation of kanji only requires five ingredients—purple carrots, mustard seeds, black pepper, salt and water—beets are often added for both sweetness and color. Watermelon rind, celery and turnips also make their way into some versions of kanji, demonstrating its flexibility with ingredient play. The process of making kanji is straightforward: mustard seeds and peppercorn are crushed, then combined with slices of carrots (and beets). Water and salt are added, and the mixture is covered and left to ferment for five to six days, with a daily swish of the ingredients. The liquid is strained and refrigerated, then spiced with cardamom, bay leaf and/or cloves. (The now-pickled vegetables can be repurposed elsewhere on the menu.) For service, the kanji is poured over ice and garnished with fresh mint.
ON THE MENU
At Desi Contemporary, a modern Indian restaurant in Campbell, Calif., husband and wife team Archana and Mohit Nagrath menu kanji, describing it as "kombucha, beets, mustard and carrots." "We've really enjoyed working with red and black mustard seeds," says Archana Nagrath. "When fermented for over a week with beets, carrots, water, sea salt, and red chile powder, the mustard seeds give the beverage a unique and distinct spicy-sour flavor. It is remarkably different from using yellow mustard seeds. Kanji is an age-old recipe that is enjoyed in every household in northern India during springtime. It also makes for a great Indian Bloody Mary!"
Indeed, kanji is showing up as a fermented component in cocktails. At Trick Dog, a hip cocktail bar and small plates concept in San Francisco, the Political Science drink features Unión mezcal, Cointreau, Hidalgo oloroso sherry, carrot and beet kanji, habanero and lime. Chicago's refined modern Indian concept ROOH features a Beetroot Kanji cocktail starring a beetroot shrub, along with all parts of the beet plant, tequila, Himalayan salt and spices.