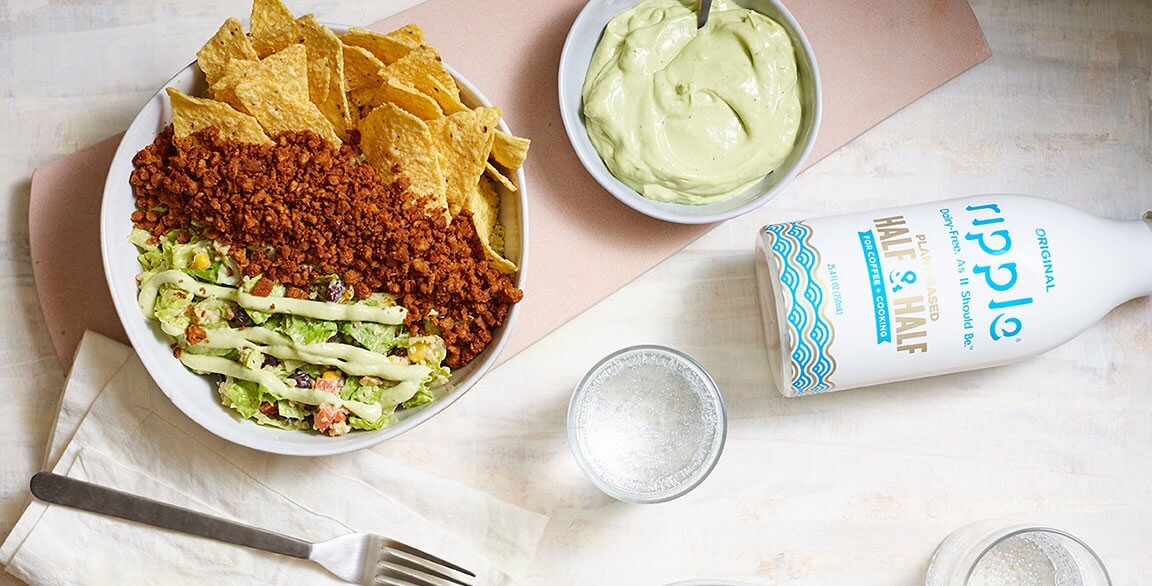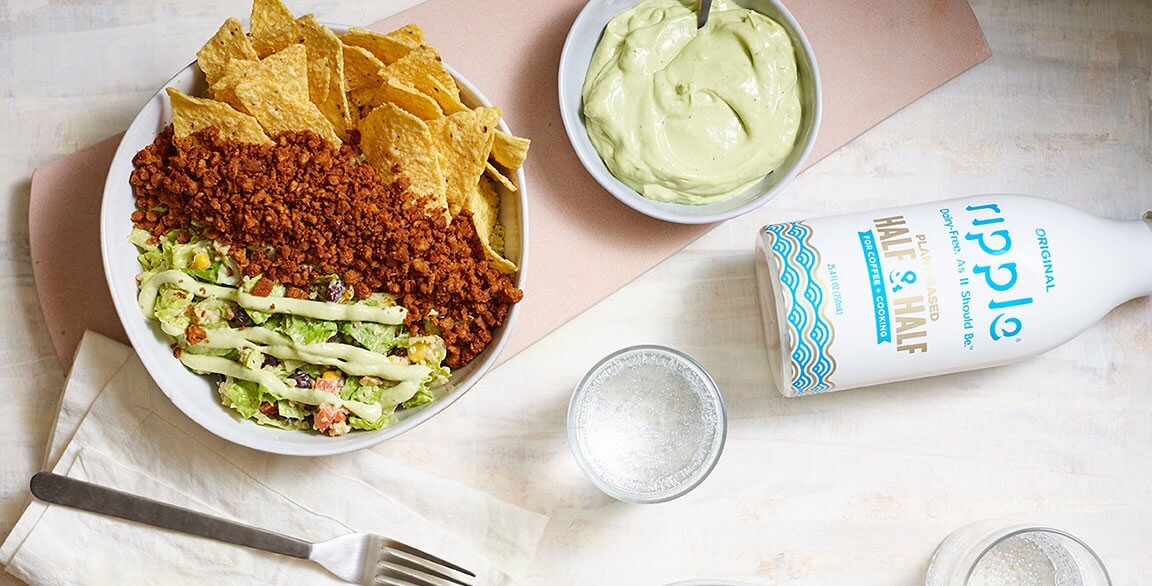 By Flavor & The Menu Contributors
May 6, 2021
These days choosing a dairy-free alternative for your foodservice operation can feel like being in a modern-day Goldilocks tale. Some are great for cold beverages but breakdown in hot applications. Others fail to provide a milk-like creaminess or desirable froth. And then there are those whose distinct flavors can overpower the deliciousness of the dishes and drinks in which they're used.
Ripple, however, is just right. Made with an ultra-pure pea protein solution that's culinary focused and emphasizes clean taste, Ripple brings versatility and performance into the kitchen. Crafted with chefs in mind, Ripple is a true 1:1 replacement for dairy, delivering consistent performance in hot and cold applications across the menu.
But perhaps it's with savory items where Ripple's unique attributes pleasantly surprise foodservice operators the most. "Whether you are creating savory sauces, soups, side dishes, salad dressings or center-of-the-plate options, Ripple provides a creaminess that is expected when cooking with traditional dairy that helps carry other flavors through the dish with a specific makeup of plant-based proteins and just the right amount of fats," says Ripple Corporate Chef Dan Follese. "Ripple has a really clean taste, free of flavonoids and tannins that impart the 'off-flavors' often found in other plant-based milks."
One of the easiest ways to begin to explore the extensive culinary powers of Ripple is with dressings and sauces. "It's so easy to create dairy-free salad dressings with Ripple that are perfect on leafy greens, tossed in chilled summer salads, or even used as a dip or as a marinade for grilling," adds Follese.
Take, for instance, the classic Tuscan chopped salad, Panzanella, a perfect option for summer's rich bounty of produce. Ripple Unsweetened Original Milk combined with vegan yogurt, red wine vinegar, minced garlic and Dijon adds a subtle creaminess to the tangy dressing.
Taco salads can also benefit from the addition of Ripple to the dressing. For this south-of-the-border influenced salad, Ripple Half and Half along with avocado, garlic, vegan mayonnaise, apple cider vinegar, lime juice and cumin enrich the dressing's mouthfeel. Spice it up with by adding hot sauce to the blend.
Ripple also works its magic with dips, with Ripple Unsweetened Milk bringing a new creaminess to hummus, along with roasted carrots, turmeric and the traditional tahini.
This unique dairy-free milk alternative isn't afraid of heat applications either. Spicy cauliflower wings made with Ripple Original Milk provide an option for those seeking dairy-free dishes as well as guests who want to include more plant-focused vegan items in their diets. Potato-based dishes are another tasty option for Ripple, with selections ranging from leek and potato soup to vegan potato gratin.
"Ripple is an easy way to keep your favorite scratch recipes for biscuits, shortbreads or even waffles dairy-free," says Follese, tapping into added opportunities for this workhorse ingredient. "Another exciting way to elevate your menu is to use Ripple with a gourmet whipper to create endless dairy-free toppings like an herbaceous basil foam, or blend it with turmeric for an elegant golden foam to complete your serving."
Rich in flavor and with consistent plant-based dairy performance, Ripple empowers confident menu development in savory applications. "Ripple allows you the freedom and flexibility to create allergen-free, dairy-free versions of your recipes without sacrificing anything," says Follese. "It's really just a simple 1:1 swap – no additional tweaking required."