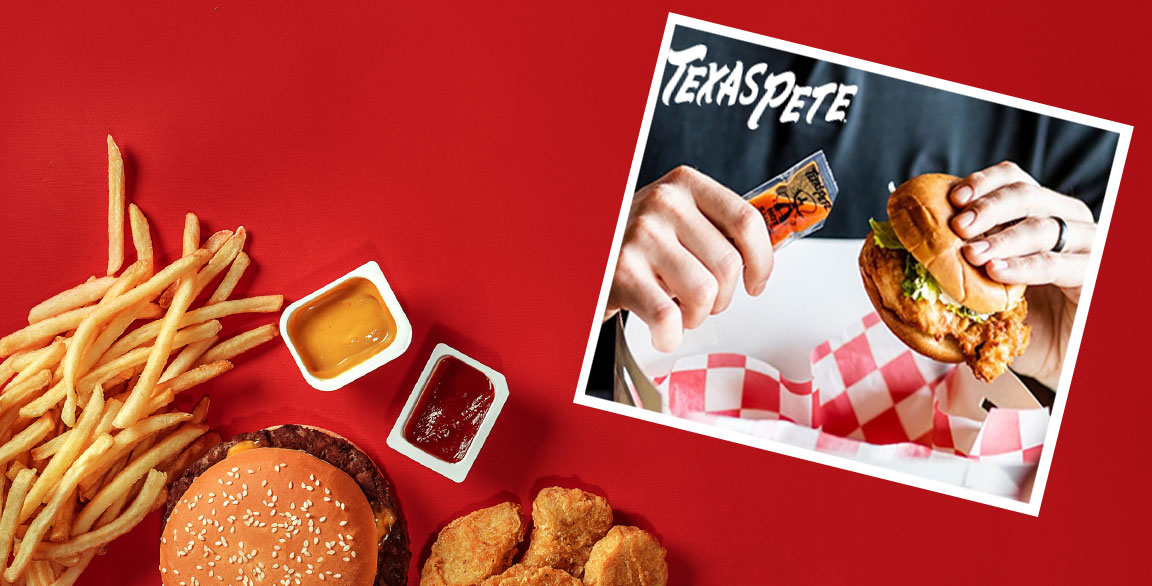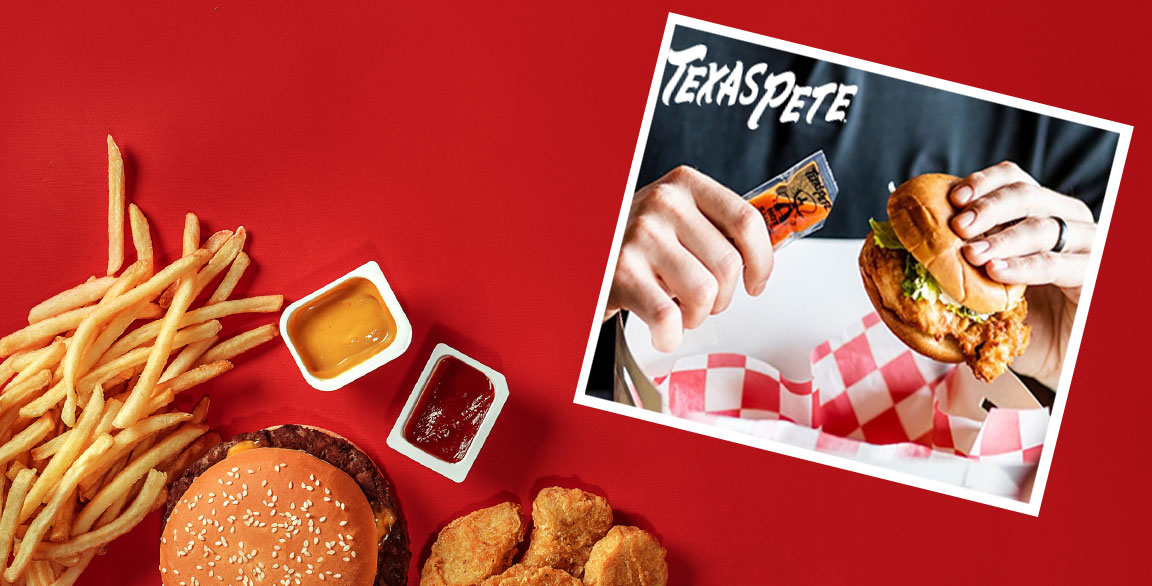 Flavors on the Road
Going the distance with takeout and delivery
Takeout remains hot as consumers return to restaurants. Takeout and delivery sales growth remains "historically high" for quick service brands (QSR). And they remain "extremely high" for full-service concepts, according to Black Box Intelligence.
Meanwhile, QSR restaurants grew command of their total piece of the commercial restaurant business, growing for 47% market share in January 2020 to 49.9% today.
For limited-service restaurants (such as casual and mid-scale) the path to recovery is on a slower but steady growth curve. Takeout and delivery should remain as an important part of a growth strategy. After customers get their fill of being back inside their favorite restaurant, old COVID habits of takeout and delivery will resume with convenience and menu innovation driving the service method.
Since 2017 menu mentions of "hot sauce" have risen by 15%. Sriracha sauce is up 37%.
Datassential, June 2021
Look for spicy global flavors to lead the way for both dine-in and takeout menus. Since 2017 menu mentions of "hot sauce" have risen by 15%. Sriracha sauce is up 37%. For operators looking to attract Gen Z and Millennials, the hotter the sauce, the better, especially when it comes to menus that mention "Nashville Hot", up 78% in just the last year.
Recent "Nashville Hot" menu mention examples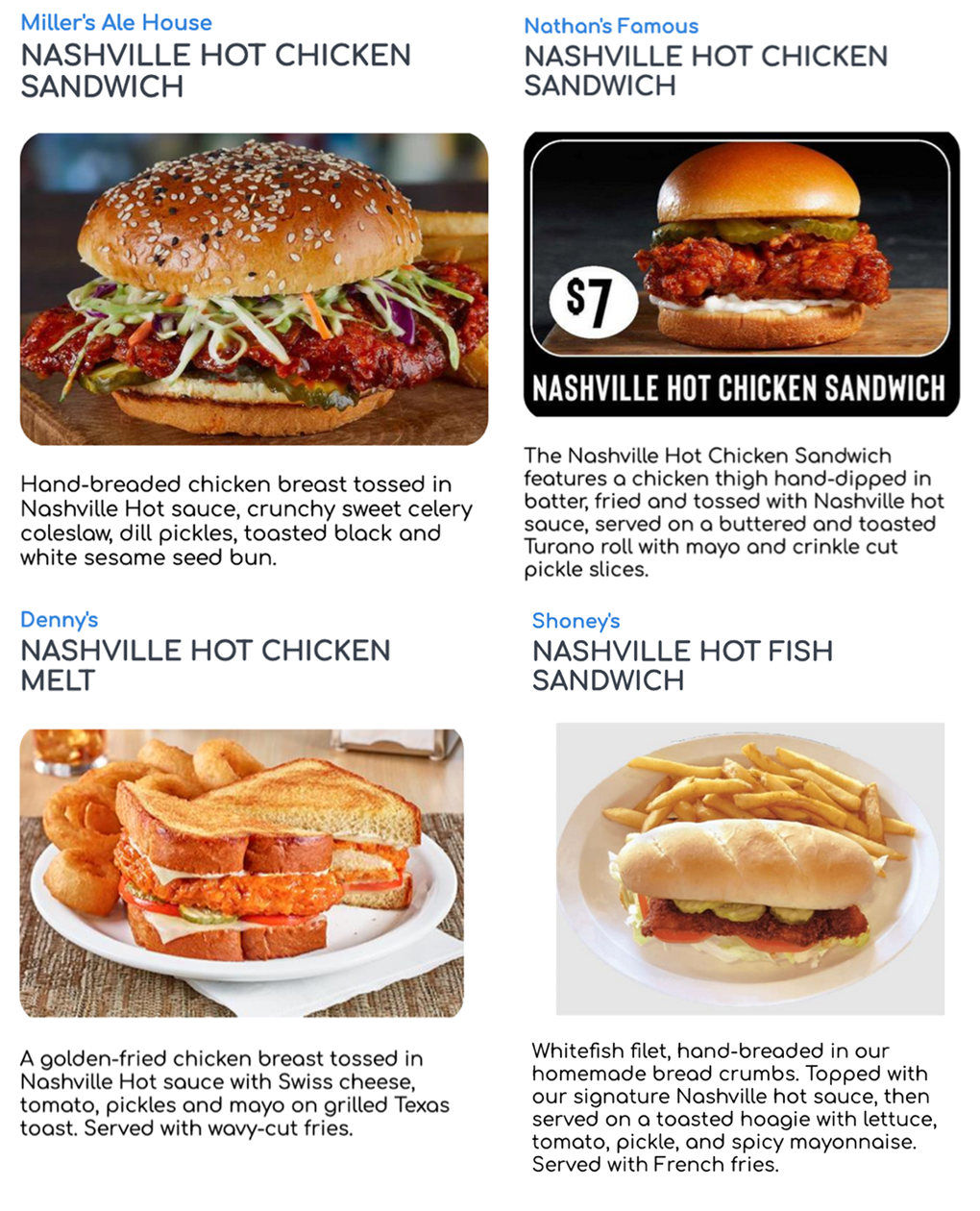 Whether it's super spicy or a milder spice to reach a broader audience, Texas Pete® has the right heat level and packaging for dine-in or takeout.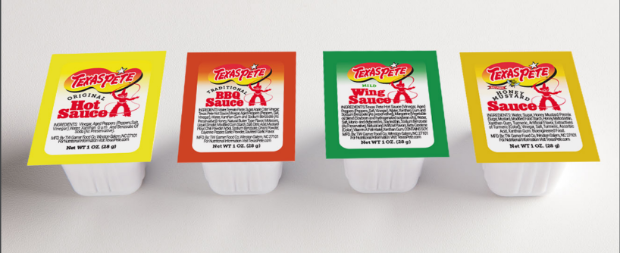 A new line of 1 oz. dipping cups includes Texas Pete® Honey Mustard, Texas Pete® Original Hot Sauce, Texas Pete® Extra Mild Wing Sauce and new Texas Pete® Traditional BBQ Sauce. For international menus there is CHA! by Texas Pete® Sriracha Sauce, ¡SABOR! by Texas Pete® Mexican-Style Hot Sauce and Texas Pete® Original Hot Sauce in 7-gram PCs.
As our restaurant industry continues its recovery don't forget that takeout and delivery will remain as significant opportunities and portion control hot sauces are great bets on continued importance. Check out Texas Pete® condiments and portion control options now and don't forget to download your rebate coupon for up to $500 on Texas Pete® products.