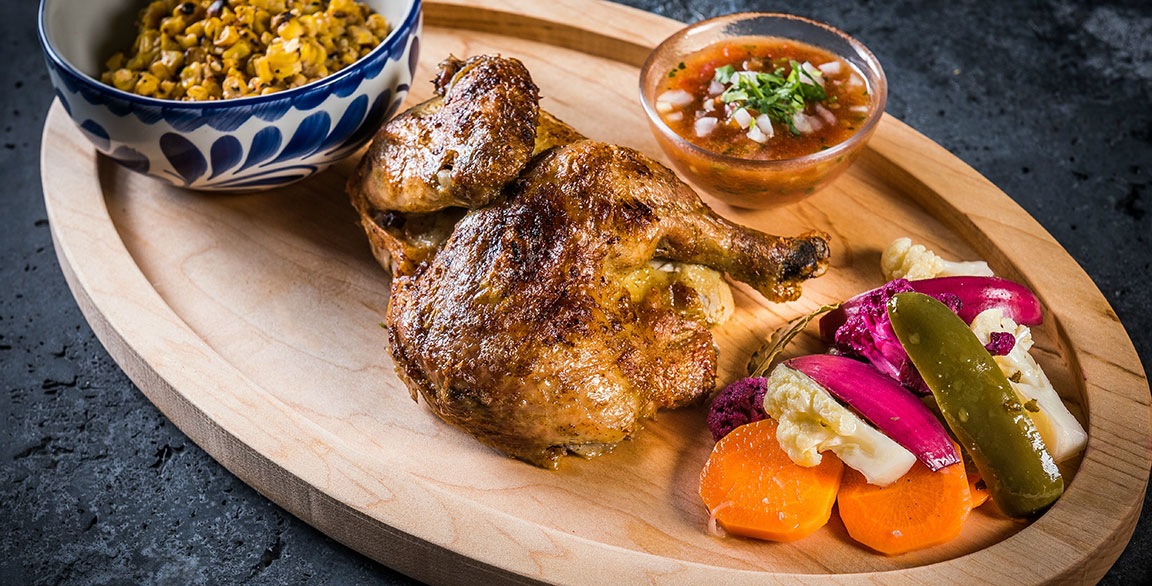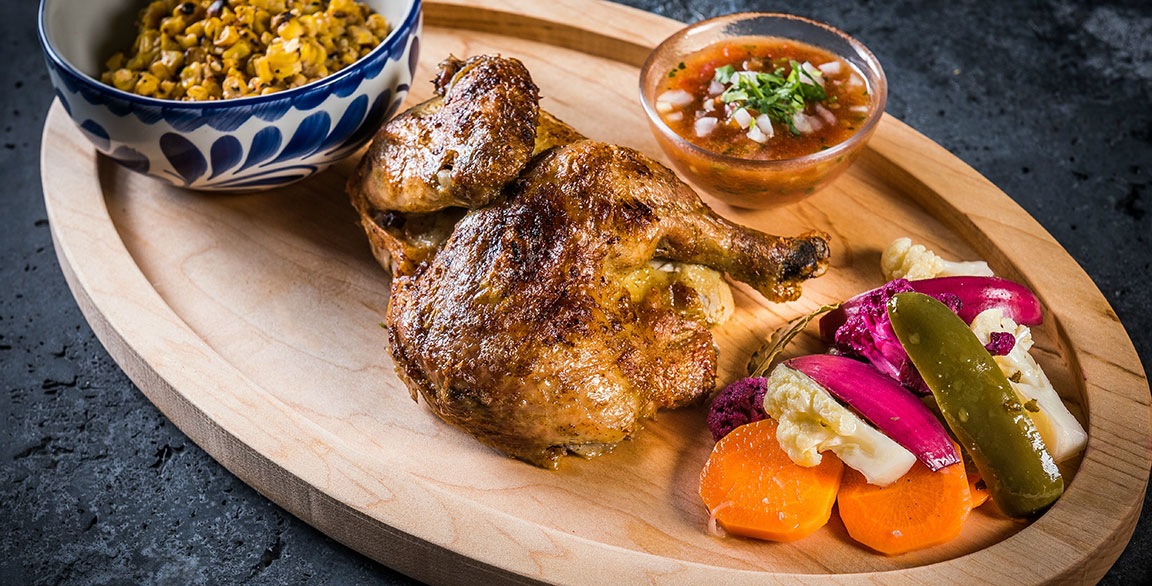 By Flavor & The Menu
July 12, 2021
Mexico City neighborhood rotisseries are at the heart of cherished childhood memories for Roberto Santibañez, Culinary Director and Co-Owner of Mi Vida Restaurante, a modern Mexican concept from KNEAD Hospitality + Design in the nation's capital. In high school, he and his friends would "pick up a roasted chicken, a plastic bag full of pickled jalapeños, a dozen tortillas wrapped in butcher's paper, a jar of mayonesa and a large bag of crispy potato chips" and have a delicious lunch. Today, this chilango (a native of Mexico City) honors his past in his culinary present by menuing the Pollo Chilango.
Simple rotisserie-style roasted chicken paired with thoughtful accompaniments can send guests on an evocative flavor journey. Here, the visa comes as a trio of sides: esquites (elote that is served off the cob), pickled vegetables (jalapeños, carrots, cauliflower, bay leaves, thyme, cloves and peppercorns) and a hot salsa roja (roasted tomatoes, garlic, onions and jalapeños). Together, they create a memorable bite, full of flavor and textural contrasts that balance well. "In one mouthful you get everything you need for a full culinary experience: salt, fat, acid, sweet, crunch and tender," says Santibañez.