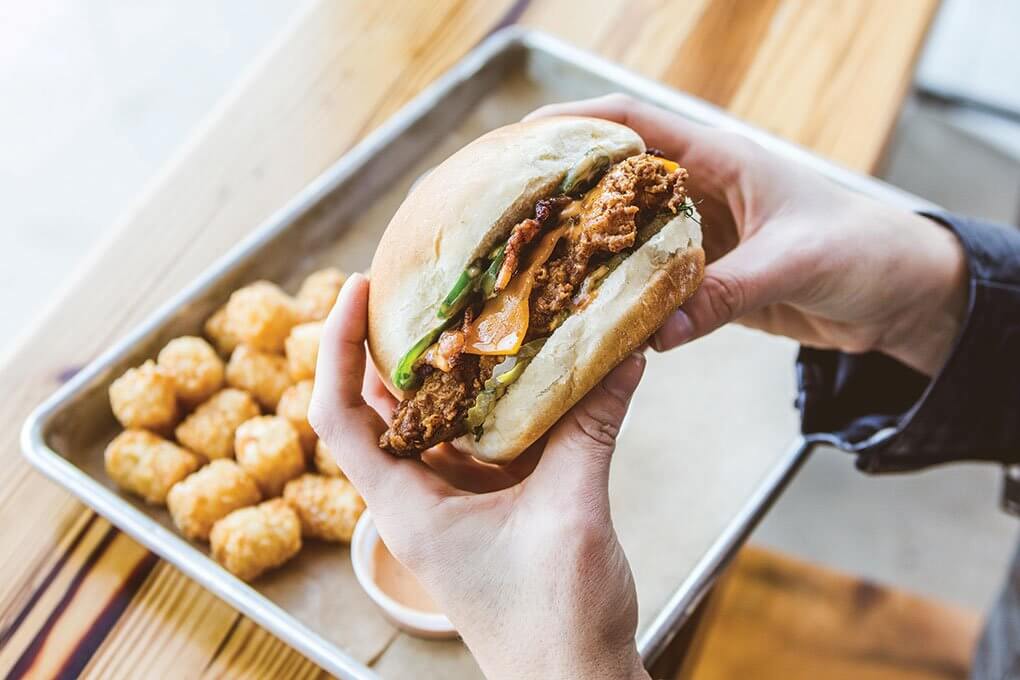 By Flavor & The Menu
April 19, 2019
Flyrite Chicken, a fast-casual chicken sandwich concept, learned early on that although its basic sandwich was well received, consumers wanted more options. "In the beginning, we served a very basic sandwich called The Standard, but we wanted to up the ante and move toward a more crafted sandwich," says Dallas Miller, Director of Operations.
"So we came up with The Superfly, which was not really a sandwich as much as what you could do to any of our sandwiches: I want to 'superfly' my standard." That generally meant adding ingredients like fresh jalapeño, bacon, and so on.
"This option became popular quickly, helping us move in the direction of several crafted sandwiches. One of the most popular is The Cowboy," he says. The Cowboy is Flyrite's super-crispy chicken sandwich topped with bacon, cheddar cheese, fresh jalapeño, pickles and Hoss sauce, a sweet-tangy sauce with just a hint of spice.
"When you consider the ingredients we use, it's not hard to see why it's a fan favorite," says Miller. "Combining applewood-smoked bacon, fresh jalapeño and cheddar on a spicy fried chicken sandwich with our signature Hoss sauce and pickles gives you something delicious that is super easy to execute."