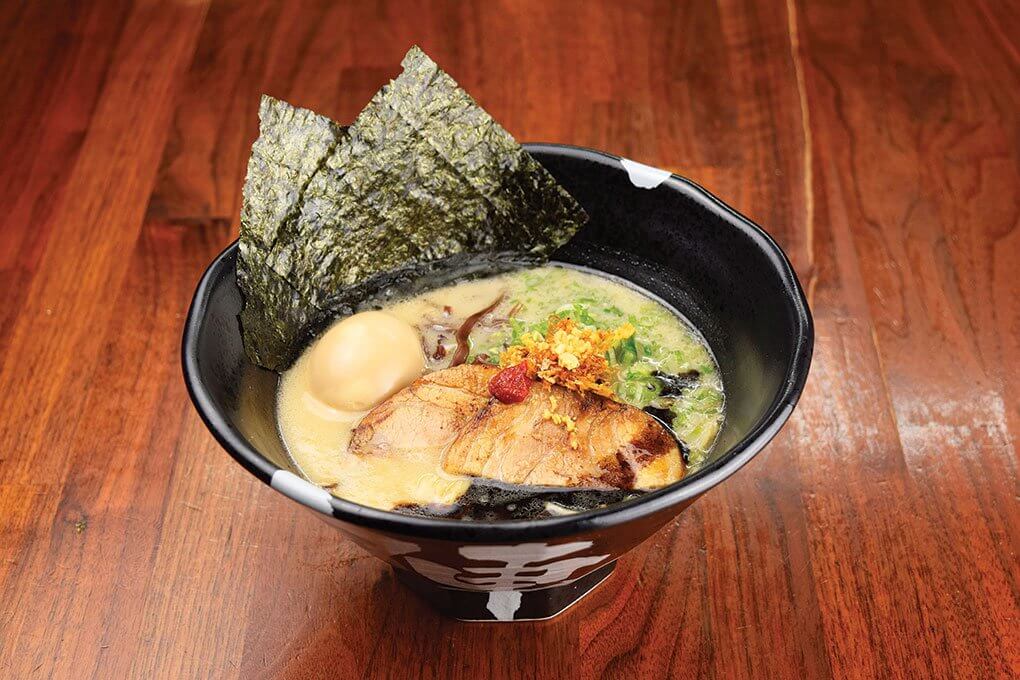 By Flavor & The Menu
April 19, 2019
American consumers have embraced ramen over the last few years, slurping up its tender noodles and comforting broth with great enthusiasm. Jinya Ramen Bar, as the name implies, specializes in authentic ramen, serving 13 different varieties. The Jinya Tonkotsu Black is the top seller on the menu.
The bowl consists of a pork-based broth with pork chashu, kikurage (dried mushroom), green onion, nori, seasoned egg, garlic chips, garlic oil, fried onion, spicy sauce and thin ramen noodles. The broth is simmered for at least 10 hours, creating a hearty stock inspired by a traditional Hakata ramen from Fukuoka, Japan. The seasoned egg is marinated in soy sauce, garlic and sesame oil for over 48 hours before it's cooked and served atop the Tonkotsu Black.
"The flavors in this bowl and the rich pork-based broth create a perfect mix that many guests crave," says Tomo Takahashi, CEO/Founder of Jinya Ramen Bar. "It's the most popular item on the menu. The look and name are very catchy, so it became an entry ramen dish for new guests.
It now is absolutely our signature menu item."