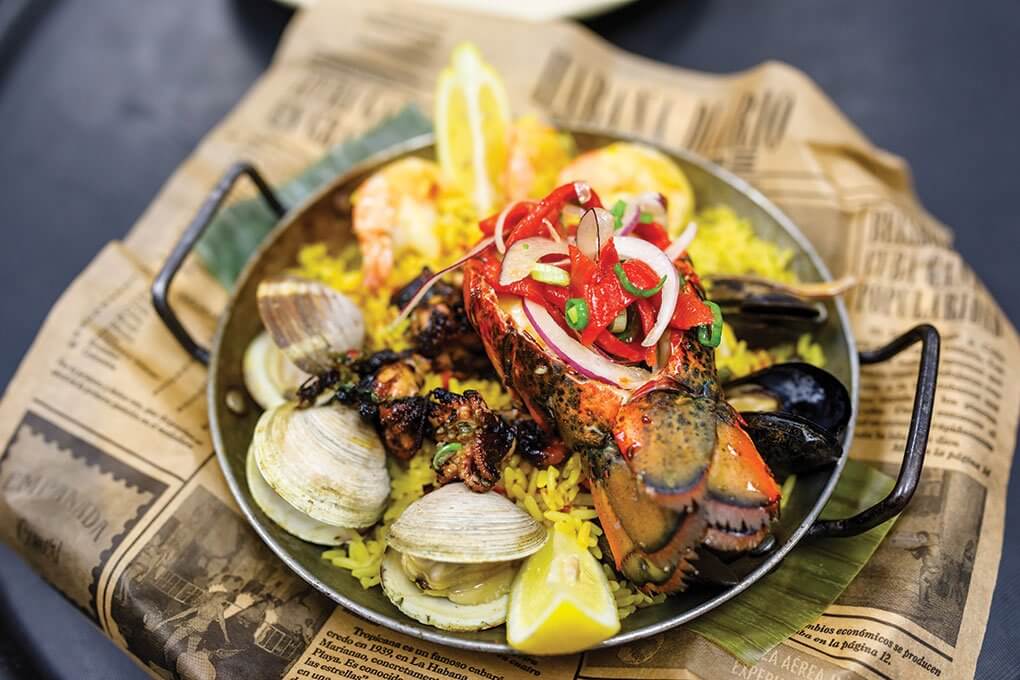 By Flavor & The Menu
April 19, 2019
Cuban cuisine makes up most of the menu at Cuba Libre, with additional locations in Washington, D.C., Orlando, Fla., and Atlantic City, N.J., but one of the menu standouts is the Seafood Paella, a gorgeous Spanish import.
Cuba Libre's robust Seafood Paella is a consistent draw among diners. "Our guests love the combination of the fresh seafood that is barely contained by the pan," says Chef/Partner Guillermo Pernot. "It makes for a visually appealing presentation."
The paella starts with a sofrito base of onions, garlic and oven-roasted tomatoes. Toasted-saffron long-grain rice and a saffron broth come next, followed by a bevy of seafood: mahi-mahi fillet, squid, grilled baby octopus, jumbo shrimp, littleneck clams, mussels and a picturesque Maine lobster tail.
Roasted piquillo peppers and onions finish the dish. "The roasted piquillo pepper salad topping adds a bright layer of acid to the dish that makes the flavors of the charred seafood and saffron rice pop," says Pernot.