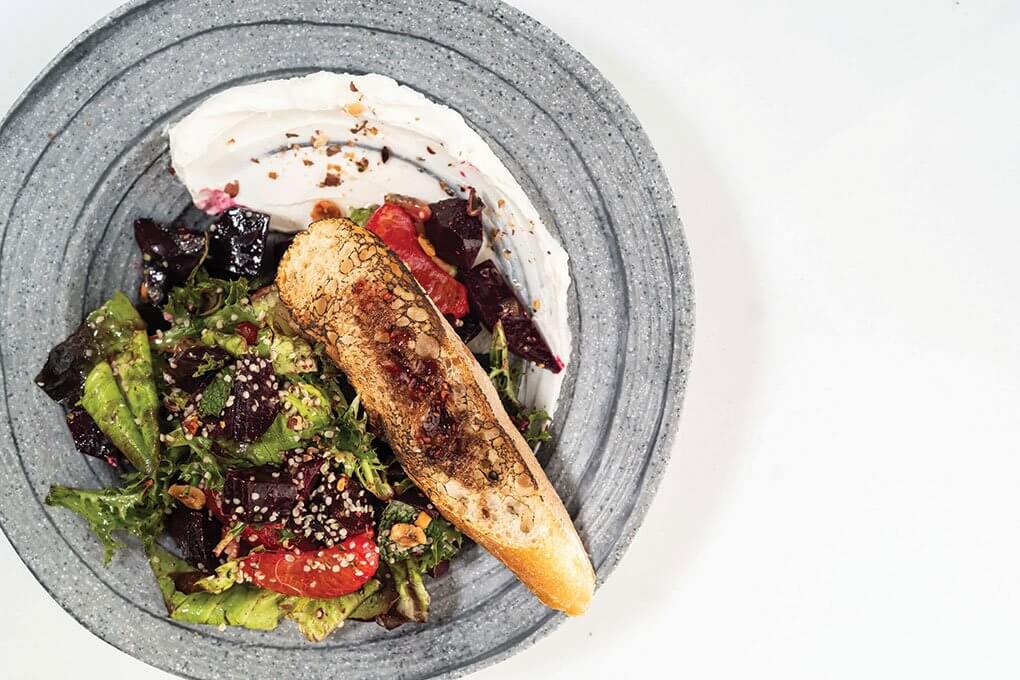 By Flavor & The Menu
April 19, 2019
We already think of salads as wholesome, but positioning them in the "functional wellness" category is a smart strategy for today's menus. At Cultivation Kitchen, a fast-casual concept that serves organic and locally sourced dishes, the Heart Beet Salad is a study in craveable health. A bed of baby lettuce and kale is topped with roasted beets, hemp hearts, oranges, avocado and toasted crushed hazelnuts, then dressed with an herb vinaigrette. A swipe of goat cheese and a piece of crusty fig toast round out the salad.
"It's a common misconception that salads are boring, but the heartiness of the ingredients in this dish defeats that argument," says Joshua Korn, Executive Chef. "It offers bold flavors while still being presented in a relatively simple format."
He also calls out the uniqueness of the hemp hearts, seeds that are rich in "good" fats. In fact, part of the salad's appeal is how well it aligns with today's functional wellness trend. "This salad not only tastes great, but also promotes cardiovascular health, and is loaded with prebiotic nutrients, which provide a power-packed punch for both the heart and gut health," says Korn.