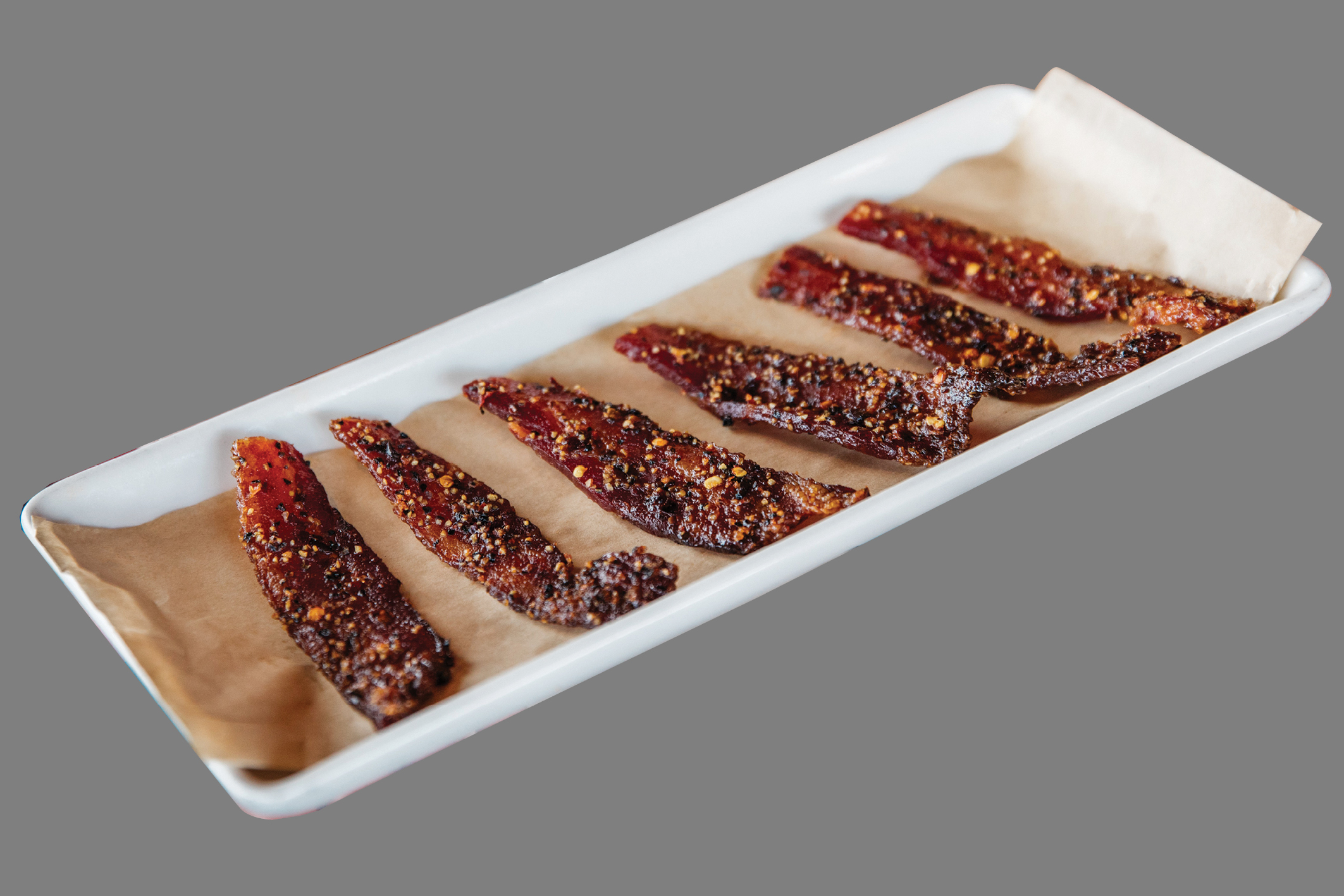 By Flavor & The Menu
April 19, 2019
It's hard to make bacon even more beloved and craveable, but Billionaire's Bacon does just that, dialing up the flavor experience through a mix of sweet, salty and spicy. Also known as "pig candy," candied bacon or millionaire's bacon, the version at sports-bar chain Twin Peaks features thick-cut hickory-smoked artisan bacon baked with brown sugar, red chile flakes, black pepper, smoked paprika and cayenne.
Slow-roasting yields a candied, crispy bacon. "You get the initial taste of salty, smoked bacon followed by a great sweet-heat crunch from the candying process," says Executive Chef Alex Sadowsky. "As you keep eating, you hit little pockets of crunchy caramel mixed with a hit of black pepper or the red pepper flakes. It's addicting, and we have guests that come in for it."
Twin Peaks first introduced the bacon in the Billionaire's Bacon Burger, which also features Sriracha pimento cheese, bacon mayo and bacon-beer mustard. "The excitement continued when we added it to our Hunter's Meat & Cheese Board," says Sadowsky. Guests can also enjoy the Billionaire's Bacon in the newly rolled out Wedge Salad and as a Bloody Mary garnish.