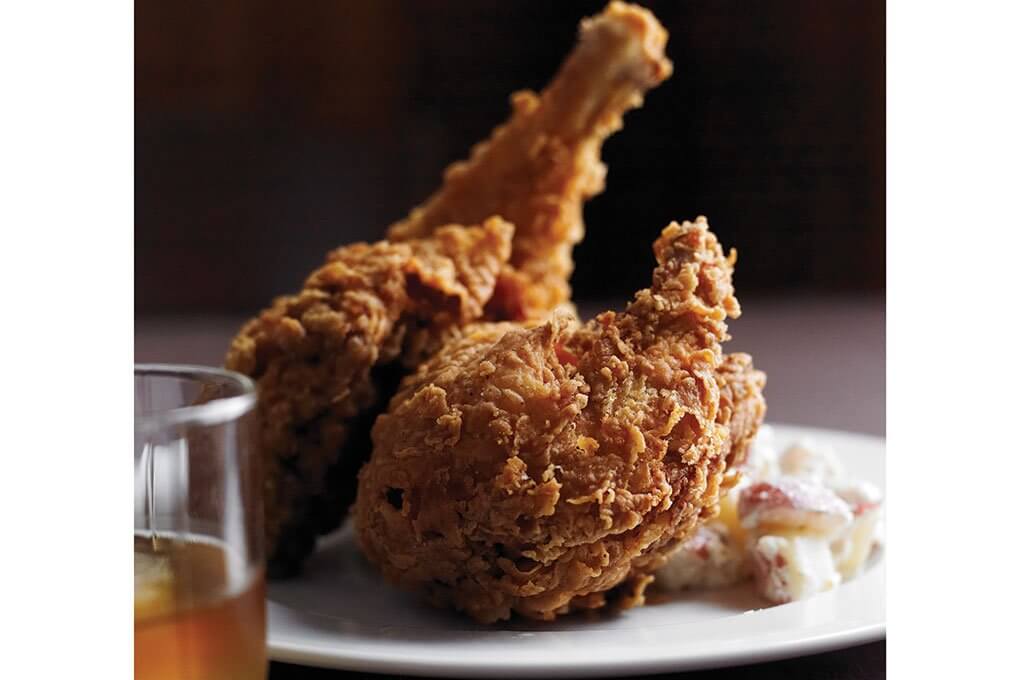 By Flavor & The Menu
April 19, 2019
Standing out with exceptional fried chicken is hard to do in the South—it's not only ubiquitous but a source of pride for a lot of chefs there. The Fried Chicken at Table & Main, a Southern tavern, is its best-selling dish, which means it's really good chicken.
The dish starts with a pastured, all-natural chicken, which is brined for 24 hours in a salt-sugar mixture. It's then dredged in cultured sour buttermilk and a proprietary seasoned flour. "A 20-minute fry results in that thin, crispy outer texture that keeps guests coming back for more," says Executive Sous Chef Jessica Liberatore.
Thanks to its popularity, the restaurant expanded the offering with Family Meal Monday, where guests can enjoy a bucket of Table & Main's famous Fried Chicken, green salad and cornbread muffins with honey butter, all served family style. Guests also get a choice of a side and chocolate pudding for dessert.