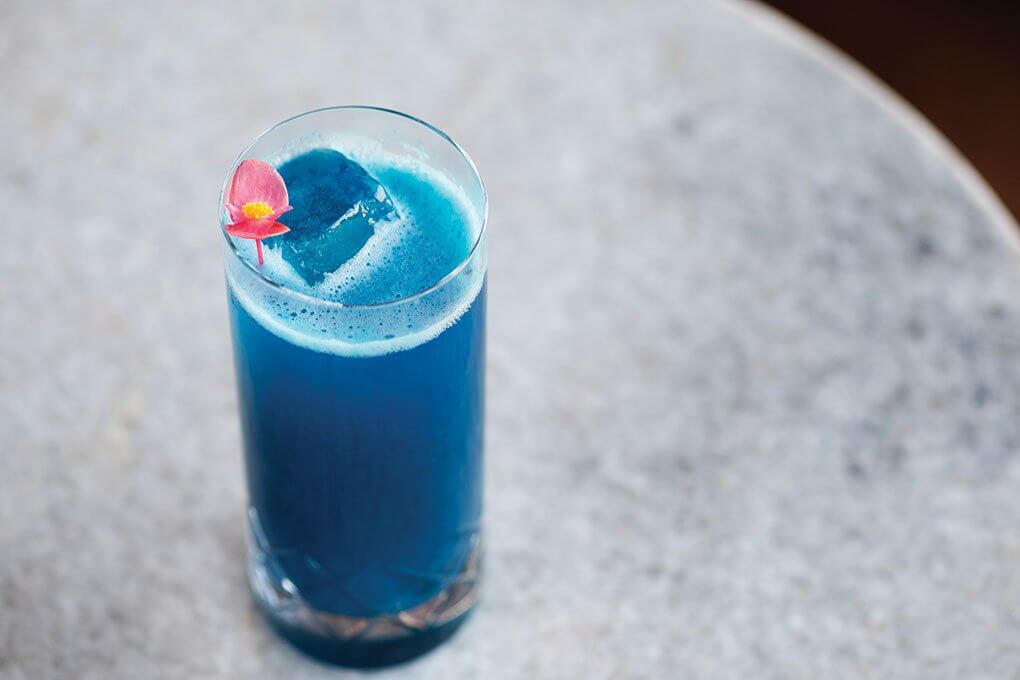 By Flavor & The Menu
April 19, 2019
On-trend Tiki drinks offer a way to escape today's fast-paced world with a trip to the tropics. The Tiki-style Message in a Bottle cocktail at The Williamsburg Hotel's New American bistro The Water Tower offers a blue-as-the-ocean tropical getaway, one sip at a time.
The Message in a Bottle begins with clarified milk punch for a creamy base that's indulgent but not heavy. Fresh lemon and Blue Majik pineapple juice—housemade with blue algae—are added to the punch, giving the drink an Instagram-ready bright blue hue. The drink is shaken with Bacardi 4-Year and a Chinese cinnamon bark cordial, then garnished with an edible orchid that cements the cocktail's island vibe.
The blue algae, credited with anti-inflammatory and cholesterol-lowering properties, infuses the drink with a functional health halo. "The cocktail celebrates ingredients that our guests aren't super familiar with, and they keep coming back for it since they can't find the same experience and flavors anywhere else," says Rael Petit, Beverage Director at The Williamsburg Hotel.