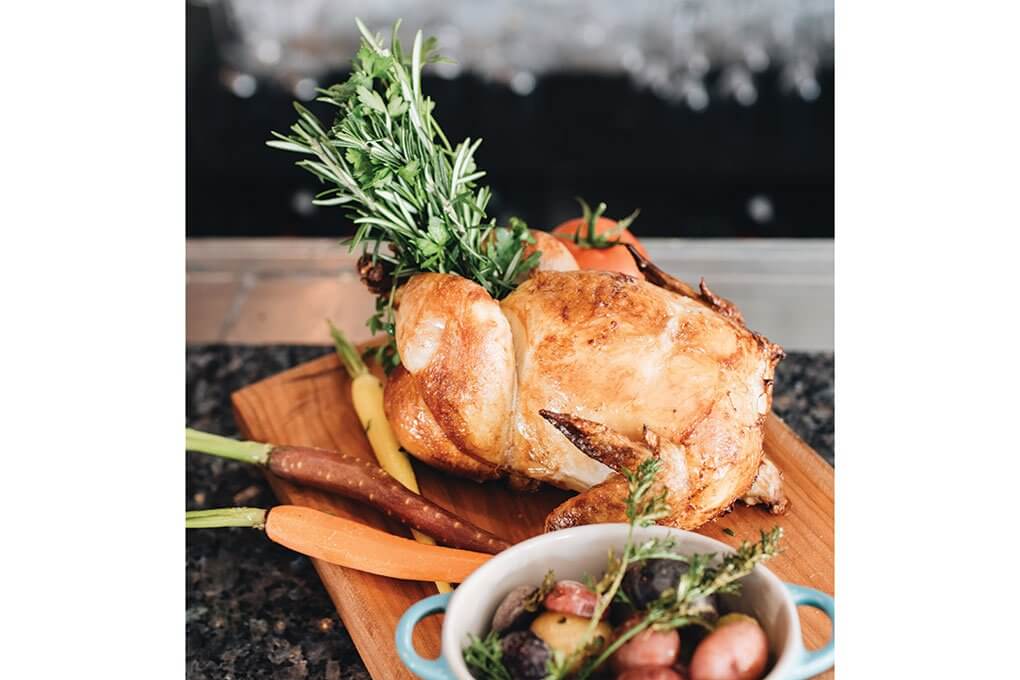 By Flavor & The Menu
April 3, 2019
Simplicity is the ultimate in sophistication. At French bistro La Cafette, a classic rotisserie chicken made with only six ingredients celebrates the glory of simple, well-executed French fare, which has enjoyed a recent spike in popularity state side. Emphasizing attention to detail, the Poulet Rôti stars heritage-breed chicken that's been brined in buttermilk, garlic, thyme and lemon zest for eight hours.
"Using buttermilk in the brine, as opposed to just water, enhances the chicken's natural buttery flavor and makes it incredibly juicy," says Executive Chef Sylvain Aubry. It's then roasted on a rotisserie. Choosing a rotisserie over an oven "ensures the skin is extra crispy, but the meat is tender—a balance that can be hard to achieve," he says.
The use of the rotisserie also creates a memorable visual experience for guests. "From the moment they arrive, they can see the chicken crisping up in our restaurant's rotisserie window, which faces the dining room," Aubry says. With diners who increasingly value process, this glimpse into prep creates interest and wins points for transparency.
Served with potatoes, the Poulet Rôti is the most popular dish at La Cafette.