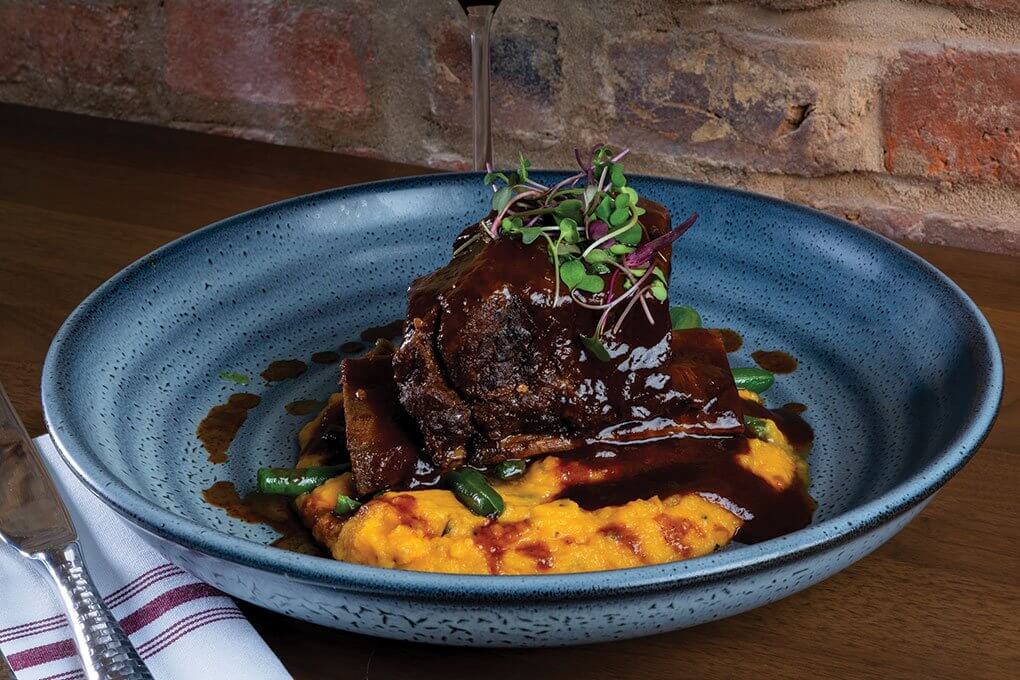 By Flavor & The Menu
April 19, 2019
At The Delegate, an upscale concept serving modern American dishes, a short rib entrée that takes a full day to prepare is resonating with guests—thanks to Executive Chef Pernell Morton's attention to flavor detail.
To make the Beef Short Ribs, Morton sears Black Angus prime short ribs and then slow cooks them at low heat for 20 hours in a sauce made of beef stock, wine, beer, barbecue sauce and other ingredients and spices.
"So much richness in the flavor comes from the demi-glace composed of red wine, barbecue sauce and local Heavy Seas Imperial Stout," says Morton.
Served with sweet potato mash and fresh green beans that give the dish pops of color, the Beef Short Ribs may appear simple, but hours and hours have gone into making each bite a flavorful experience.
This level of care is invaluable on modern menus as chefs cater to a consumer that increasingly values process. Morton plans to expand on the dish's success by creating short rib sliders, getting more out of the investment in cooking time.