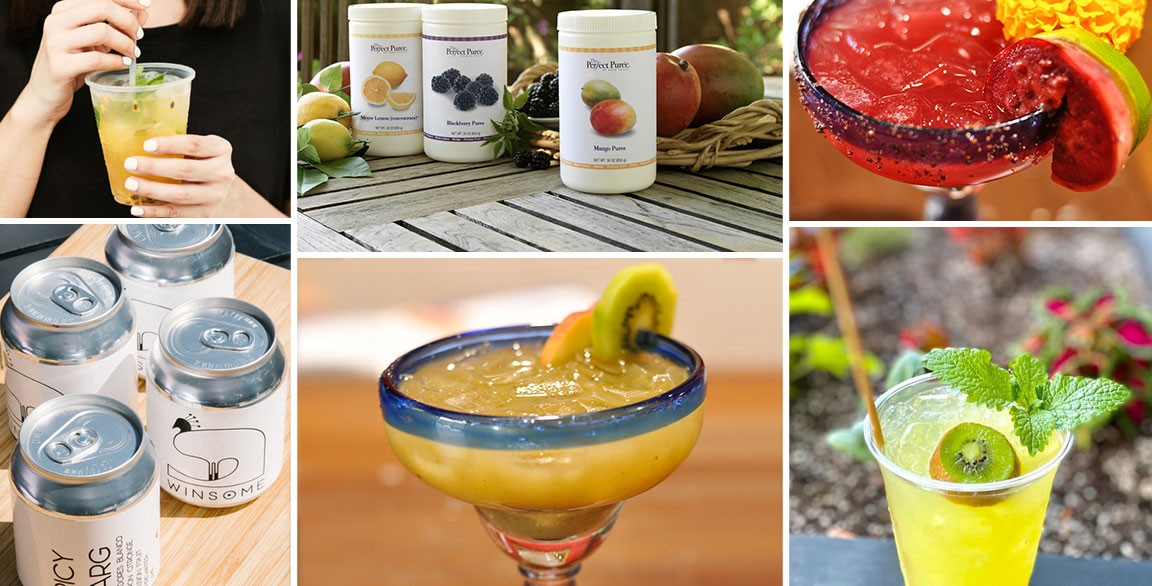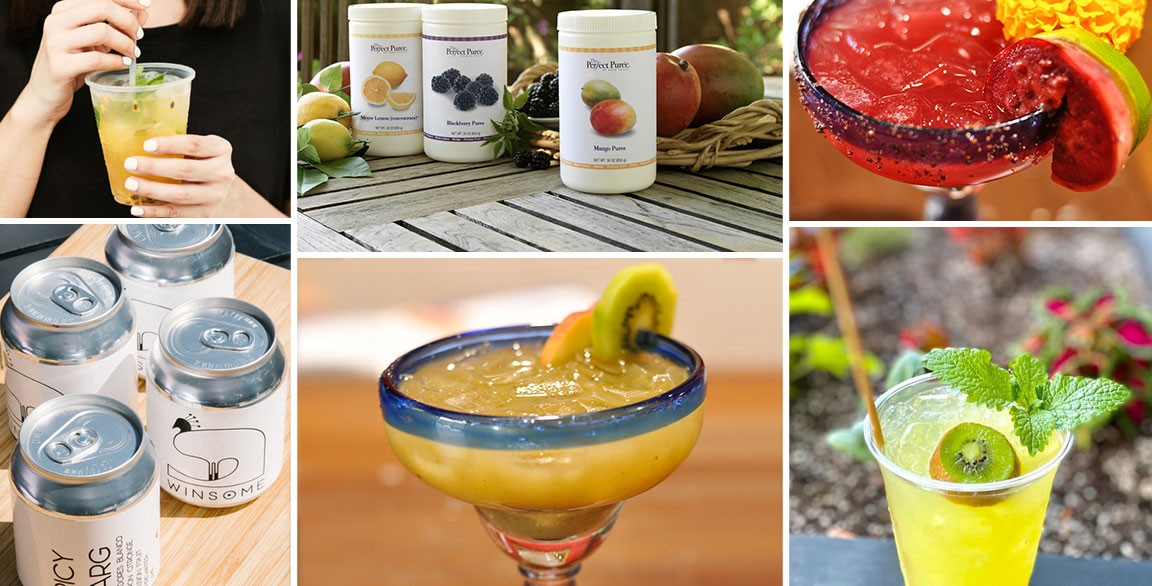 By Flavor & The Menu
November 17, 2020
As bars and restaurants rapidly shift gears to accommodate increased demand for takeout and delivery, The Perfect Purée of Napa Valley is along for the ride. Now more than ever, when quality is crucial for customer loyalty, The Perfect Purée's diverse range of consistent, true-to-flavor purées, concentrates, zests and blends ensures your takeout stands up to travel. Takeout cocktails are no exception and by many accounts are a pandemic trend worth keeping.
Communal Kitchen in Nyack, N.Y., made good on the profit-boosting trend this summer with takeout drinks including the Social Distance Swizzle featuring The Perfect Purée of Napa Valley Kiwi Puree with lemon verbena-infused rum and Giffard Lichi Li Lychee Liqueur.
Other operators innovating with The Perfect Purée include Winsome in Los Angeles' Playa District, which makes its canned Spicy Marg with The Perfect Purée of Napa Valley Passion Fruit Concentrate.
Robert Renbon, owner of Cantina la Mexicana in Somerville, MA, just outside Boston, combines Prickly Pear Puree, Sweet Hibiscus Blend and The Perfect Purée's newest flavor, Red Jalapeño Puree, in a sour mix for their Jalisco Summer takeout cocktail.
Renbon makes other sour mixes with up to six Perfect Purée flavors and a signature Corazon mix with Mango Puree, Prickly Pear Puree and Blood Orange Concentrate. He is in the process of packaging his mixes in 10-oz. to-go containers. "I don't even drink," he says with a laugh. "I just make the best drinks and customers are buying them."
Foodservice professionals can get a jump on holiday menu planning with complimentary samples of The Perfect Purée's newest flavors, Red Jalapeño Puree and Peach Ginger blend.
Complimentary samples of The Perfect Purée's flavors are available to qualified foodservice professionals.