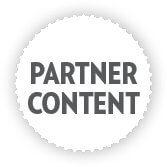 Get the recipe for the Cuban Rice & Beans con Huevos (pictured above)
It makes a world of sense that the breakfast daypart and the plant-forward trend are merging into one giant menu opportunity. First, innovation at breakfast is an expectation, where global flavors are welcome, and mash-ups are becoming the order of the day. Second, dining consumers are often looking to fuel their busy days, and relying on the power of plants for nutrient-rich foods is an increasing strategy here.
"Eating a plant-based diet allows consumers to reduce calorie intake while maintaining satiety," says Jorge Cespedes, culinary creative director with Marlin Network, based in Springfield, Mo.
Gerry Ludwig, corporate consulting chef for Gordon Food Service, calls out next-level breakfast items as one of his street-level trends this year. His example from Temple Court in New York crystalizes the plant-forward breakfast trend perfectly. Chef/owner Tom Colicchio serves Two Eggs Any Style, garnished with chanterelles, bacon, shishito peppers, fresh corn, Sun Gold tomatoes and herbs, along with the menu item of Market Vegetables and Poached Egg with carrots, romanesco, pole beans, eggplant, spinach and salsa verde.
"While sampling these unique breakfast dishes featuring combinations of fresh, healthy ingredients with compelling textures, bright colors and craveable flavors, one member of our research team was moved to boldly state: 'What we are tasting here is the breakfast of the future,'" says Ludwig.
Plant-forward breakfast dishes offer up a clear pathway to global flavor innovation. "It's a perfect opportunity to introduce ethnic menu items that are already enjoyed for breakfast in other cultures around the world," says Cespedes. "Many of these 'exotic' dishes are establishing themselves as staples in the plant-based movement, like the Middle East's shakshuka and Mexico's chilaquiles." He calls out the potential of beans at breakfast—way beyond the familiar burrito. "We've been talking about bowls for a while now, but I see breakfast bowls only growing as an opportunity," he says. "They're easy to make, easy to eat, and have the possibility to create the most flavorful and nutrient-rich meals."
As example, look to the success of Rick Bayless' breakfast cazuelas, or bowls. Guests start with a base of scrambled eggs, roasted sweet potatoes, black beans, artisan Jack cheese and poblanos rajas, along with wild arugula, Cotija cheese, cilantro, tortilla strips and avocado, then can choose add-ins like egg and bacon or egg and mushroom. A first-to-market opportunity springs from Cuba.
The Moros y Cristianos, a traditional rice and beans dish flavored with sofrito, cilantro and vinegar, can easily move into the breakfast space, bringing with it healthfulness, satiety and global intrigue—all in the convenience of a bowls presentation. "You can create a fun and delicious Caribbean breakfast bowl," says Cespedes. "Start by using the Moros y Cristianos as the base, then add fried eggs. From there, you can get as creative as you want. I would add crumbled fresh cheese, roasted and caramelized sweet plantains, and extra cilantro to top it off."
3 More On-Trend Ways to Menu Beans at Breakfast
Hash It Up—Replace potatoes with cannellini or black beans, combining with root vegetables, kale or spinach, bacon and soft-scrambled or fried eggs.
Make a Toast—Up the protein component of the popular avocado toast by blending cannellini beans with avocado, lemon juice and garlic, spreading over toasted whole grain bread, then topping with everything from thick-cut heirloom tomato to a poached egg.
Serve up the Next Taco—Menu the next iteration of the taco trend, the tostada. Spread with black bean purée, then top with everything from sausage or crisped ham to grilled vegetables, avocado slices, huevos a la Mexicana, and more.
For more great ideas, visit BushBeansFoodservice.com.