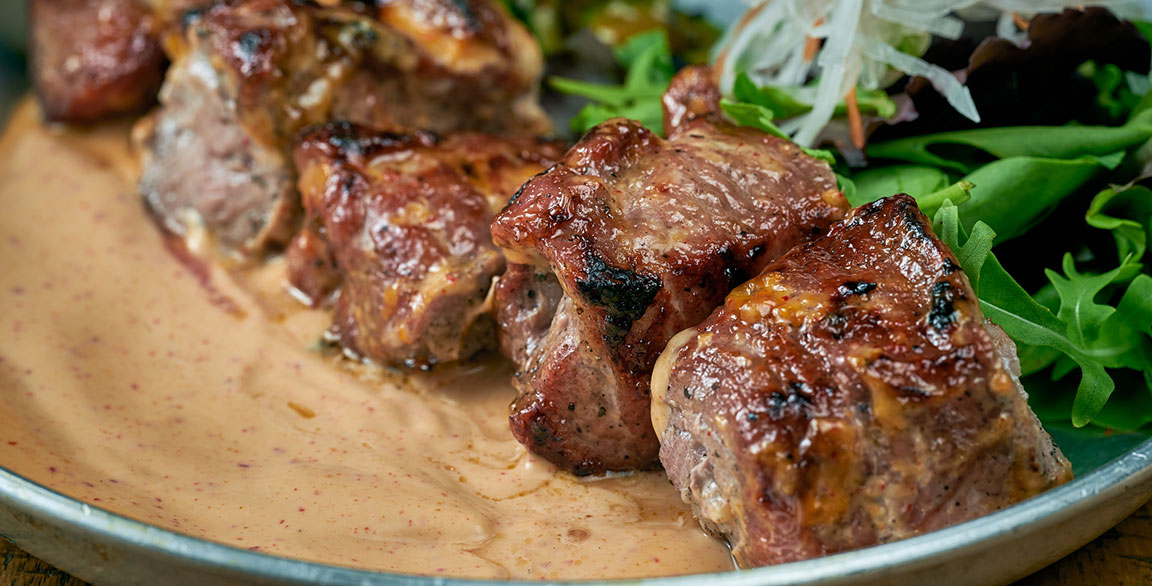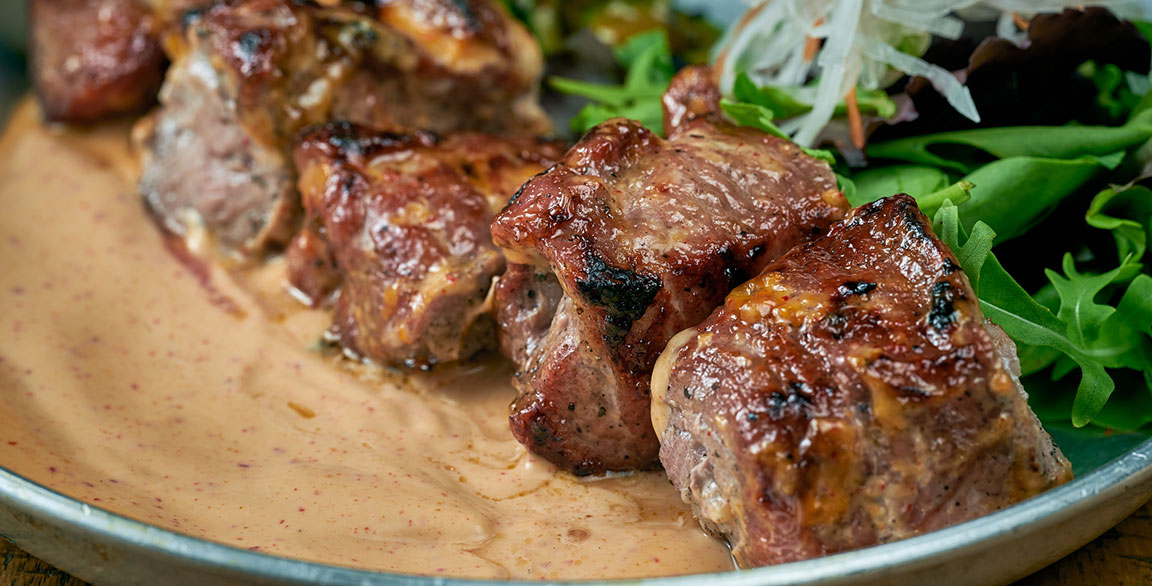 By Rob Corliss
July 19, 2021
Oat "milk" has gone from niche category to everyday option very quickly, thanks to a huge presence on retail shelves and on coffeeshop menus. This non-dairy star has a pleasing clean oat taste that doesn't distract from hot/cold applications, taking on flavors beautifully. The uses for oat milk extend across the menu.
Much of oat milk's initial menu traction has been with desserts, baked goods and beverages. Lightly sweetened oat milk works best in these treatments using it much the same way you would use dairy. Oat milk is a natural fit with buttery items, chocolate, vanilla and fruit. Think of how tempting housemade oat milk cornbread or chocolate oat milk bread pudding would be to guests. As far as beverages, its velvety texture and frothing ability is well known with baristas. Looking beyond coffee and tea, there are creative opportunities across all beverage platforms.
From a savory standpoint, unsweetened oat milk is well situated to enhance an array of dishes. Being thicker than other plant milk makes it a great substitute for dairy milk or heavy cream when a rich mouthfeel is needed.
We see operators extending the reach of oat milk well past vegan/vegetarian options and merging it with trend-forward meat-centric applications. This creates new taste experiences by answering consumer cravings for both.
Here are culinary builds that showcase the versatility of oat milk, positioning the dairy alternative in familiar formats with trending flavor combinations.
TRY THIS
Oat Quiche Lorraine: Wedge of bacon, Vidalia onion, Gruyère and oat milk quiche; served with a micro greens salad
Biscuit and Sausage Oat Gravy: Open-faced buttermilk oat biscuit topped with cheddar cheese and breakfast sausage-oat milk gravy
Hot Cinnamon Oat Churro Waffle: Whole grain waffle batter made with oat milk; dusted in cinnamon-sugar; topped with warm apple-chorizo caramel
Mopped Brisket: Beef brisket mopped with a coffee, oat milk, brown sugar, red pepper flakes, apple cider vinegar, Worcestershire sauce mixture
Insanity Ribs: Hot maple-barbecue rubbed pork ribs with apple cider-oat milk gravy dipper
Chicken Fried Steak Fingers: Classic chicken-fried steak (served chicken finger style) with peppered-oat milk gravy dipper
Oat Milk Braised Pork Chops: Seared pork chops braised in oat milk, orange slices, onion, garlic, sage leaves
Creamy Beef Adobo: Filipino-style beef adobo finished with oat milk