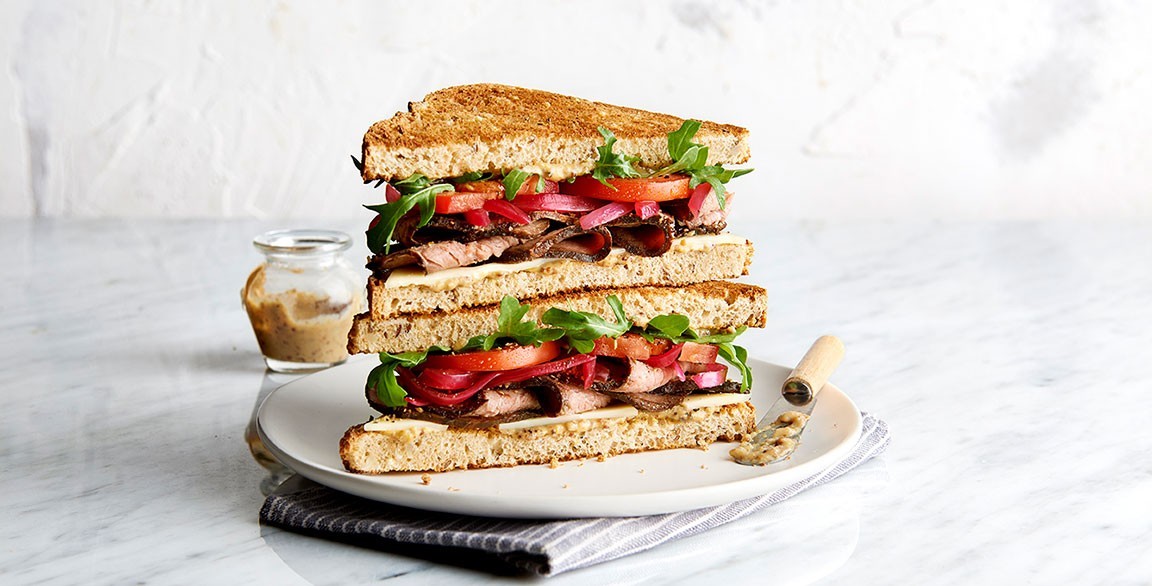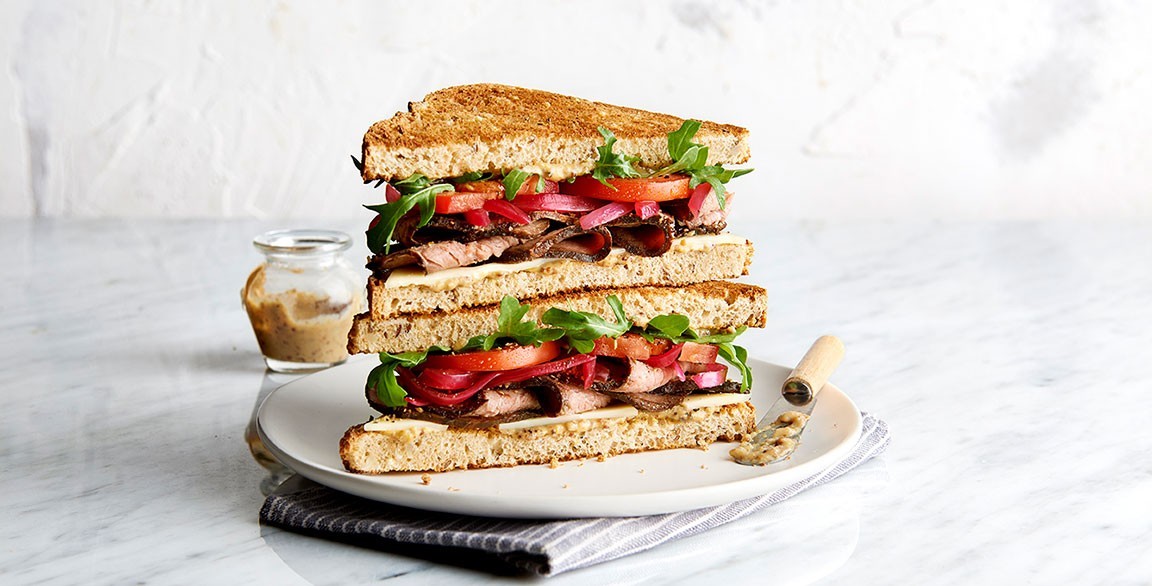 By Flavor & The Menu
May 5, 2020
Seeking to build on the success of a safe bet is both a smart move and a considerable challenge. For heritage brands that strive to balance their value proposition of treasured classics with on-trend flavors, it's often a fundamental part of doing business today.
Corner Bakery approached the development of its Steak & Arugula Sandwich as a way to elevate a previous menu item, the Prime Rib & Cheddar Sandwich. "We added more interesting and quality ingredients," says Donna Josephson, CMO. "The Steak & Arugula Sandwich is a perfect balance of flavor, with savory prime rib, aged Swiss cheese, fresh, juicy tomato, peppery arugula, tangy pickled onion and horseradish mustard providing a satisfying and hearty experience." Served on harvest toast, it's a premium take on the classic prime rib sandwich, she says, with one ingredient in particular helping drive success: "We've received positive feedback—specifically about the horseradish mustard and how it complements the other ingredients by adding an exceptional layer of flavor," says Josephson.