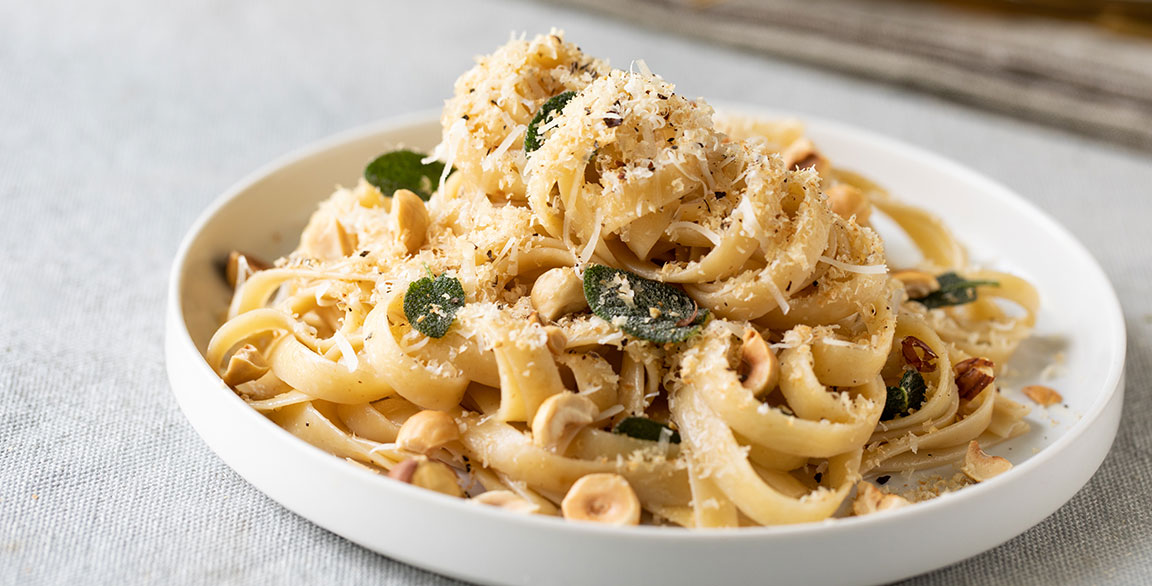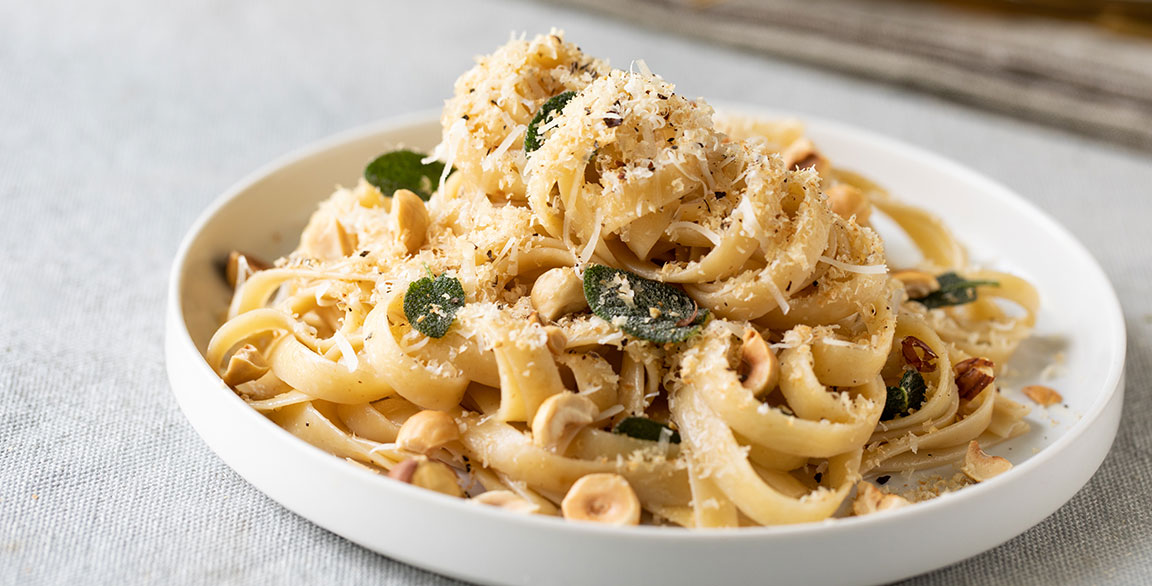 By Flavor & The Menu
May 5, 2020
Matt Hull, Executive Chef of Zynodoa, a farm-to-table Southern eatery and bar, had a theory that the inherent flavor and texture of hazelnuts would play well in a traditional cacio e pepe build. In partnership with Oregon Hazelnuts, an association that represents the commodity's growers and processors, he developed a winning recipe for hazelnut pasta dough, making a flour from the nut and playing with ratios until they yielded what he wanted. "The dish highlights the earthiness of the hazelnut, and the slight bitterness goes great with the sage and Parmesan cheese," says Hull.
He makes a hazelnut flour by grinding the nuts with a touch of semolina flour. He forms the pasta dough and shapes it into ribbons, then builds the classic cacio e pepe, combining the rich, comforting ingredients of Parmesan, pecorino, eggs and butter. A shower of black pepper and grated hazelnuts top the pasta, and fried sage garnishes it.
"I see this pasta served with a bright citrus salad or as a main dish with lemon grilled chicken," says Hull. "It's great as a stand-alone dish, but pairing the Cacio e Pepe with something acidic adds a special touch."