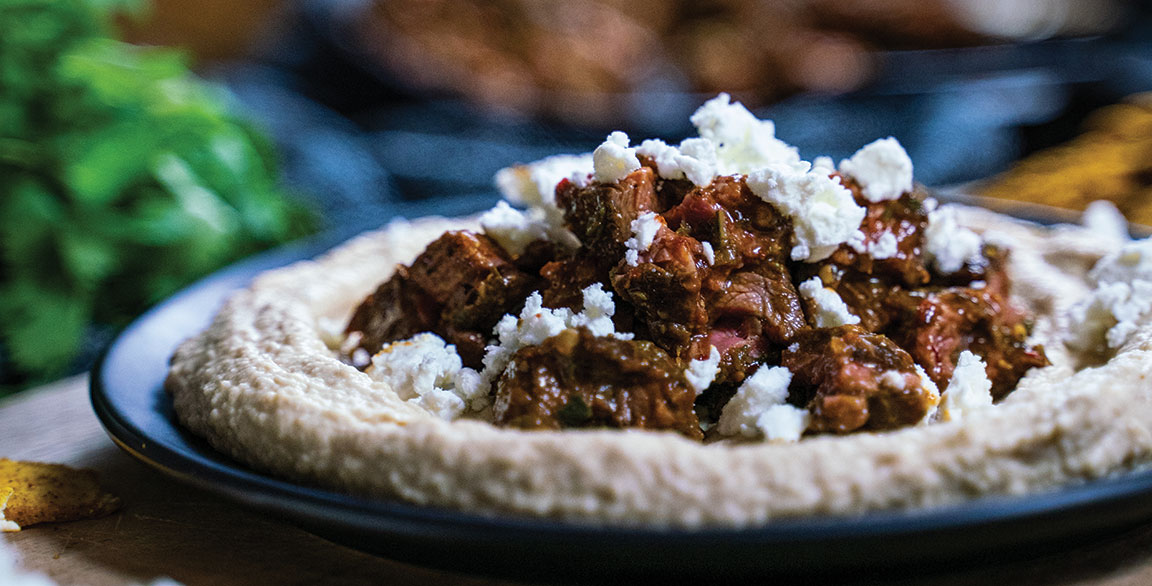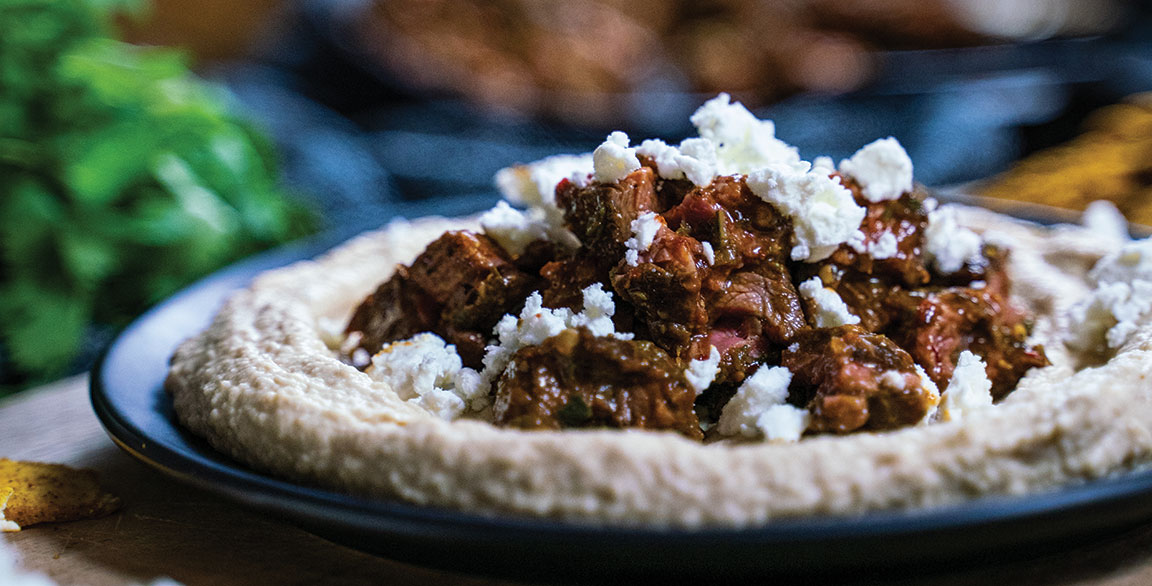 By Flavor & The Menu
May 5, 2020
Molly McGrath, Chef and Culinary Director of fast casual Rōti Modern Mediterranean, developed a spicy steak recipe for trial at the company's new Explōration Kitchen, a test kitchen housed in one of its Chicago locations. "We were expecting that it would be a great option for customers craving more heat," she says of the product launch. "We didn't realize that this would encompass almost all of our customers who order steak!" Orders for the new spicy steak quickly replaced those for the original Steak Rōti at Explōration Kitchen.
The spicy steak is served over Rōti's classic hummus, topped with feta. Guests can also order it with rice plates, salads, pitas or laffa wraps. Grass-fed beef is marinated in a blend of 13 spices. "We chargrill it because the open flame adds warmth to the spices," she says. The steak is tossed in both of Rōti's s'chug sauces. "The red s'chug is a kettle-cooked chile sauce with a warm, slow, sweet heat. The green s'chug is made like a chimichurri—with fresh herbs and green jalapeños and more acidic, fresh, immediate heat," she says. "The steak is savory, spicy, umami-rich, subtly sweet, herbaceous and tender. It tastes phenomenal." Rōti is planning on adding it to its catering menu, followed by a nationwide restaurant rollout.