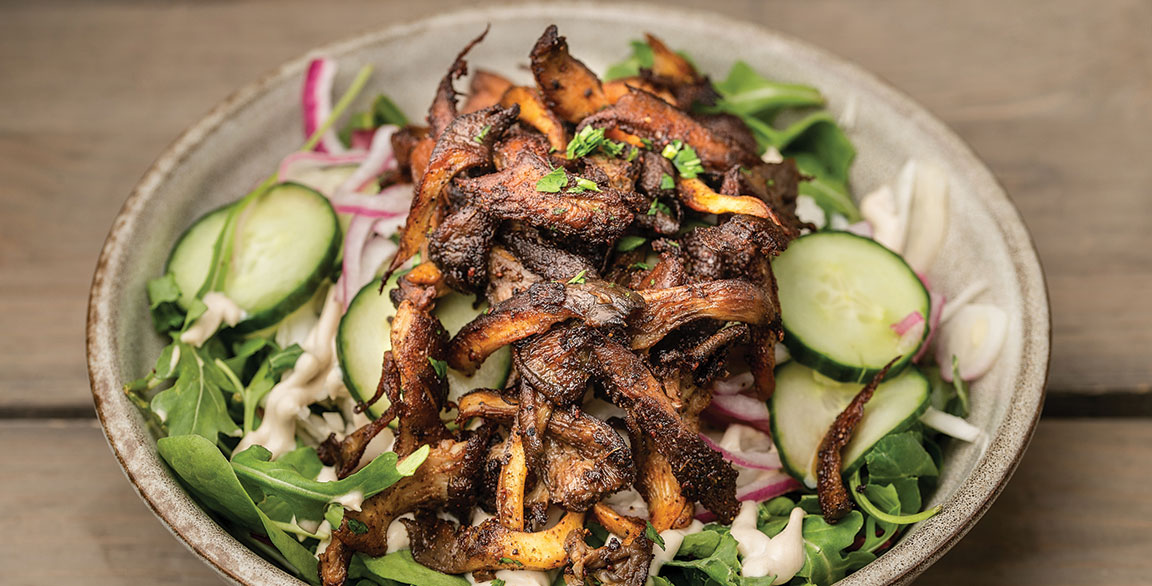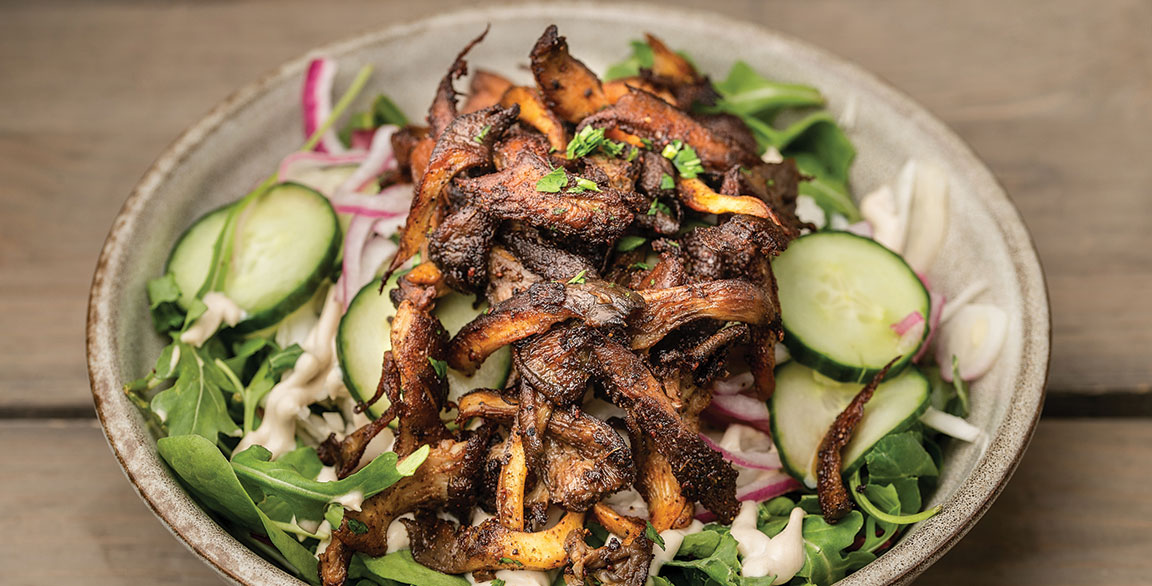 By Flavor & The Menu
May 5, 2020
When naming significant trends today, three come to mind easily: plant-forward menu development, Eastern Mediterranean flavors and the bowls platform. If ideation that stems from this trio fires on all cylinders, a top menu performer is likely to emerge. Shouk, an Israeli-inspired, plant-based fast casual, offers up a perfect case study with its Mushroom Shawarma Bowl.
Chef/Co-Founder Dennis Friedman describes it as "the ultimate shawarma experience." He uses oyster mushrooms, choosing them for their taste, texture and moisture content. Peeled in house to achieve varied, ragged textures, they're coated with olive oil, seasoned with a shawarma spice mix and hard seared. "The result is a juicy bite and a perfect crispness on the edges, as if they just came off the roasting spit," he says. The mushrooms are served over a rice-and-lentils blend, mixed greens or hummus.
Other toppings include arugula, tahini, pickled cabbage, and cucumbers and onions in a seasoned rice wine vinegar. "This dish is a success because it invokes the shawarma experience, making the mushroom the star of the show, without trying to be something it is not," says Friedman.