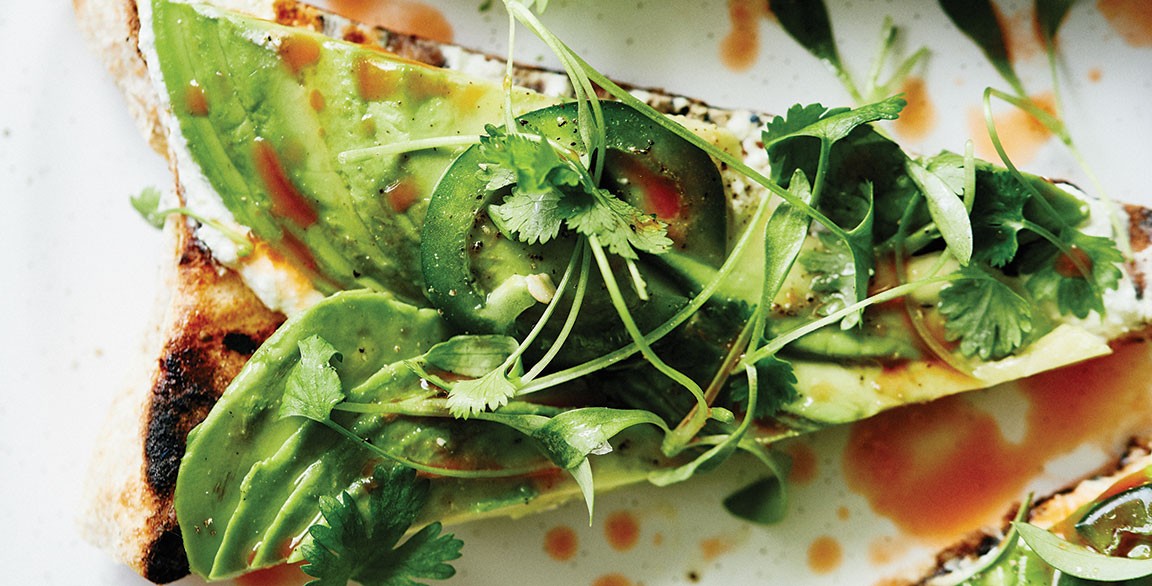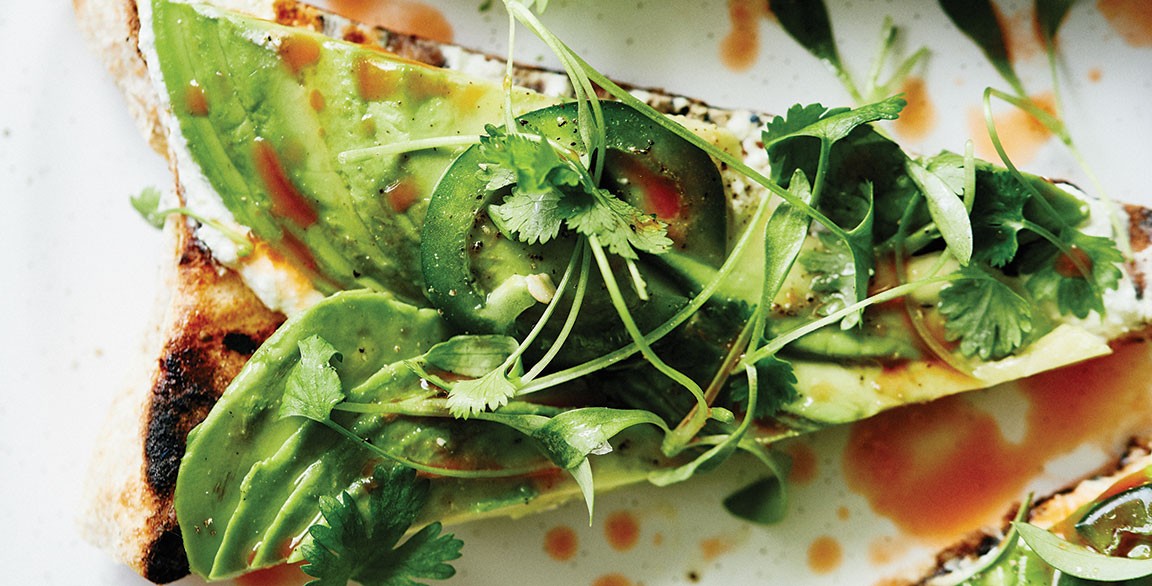 By Flavor & The Menu
May 5, 2020
Malibu Farm, a farm-to-table fast casual, originally created the Avocado Huarache for its Malibu location as an on-the-spot adaptation for its well-received Avocado Pizza, which cooks in a wood-burning oven at its Miami Beach, Fla., location. "We looked for a way to offer our Avocado Pizza without the need for a pizza oven, and so the Avocado Huarache was born," says Helene Henderson, Owner and Founder.
Also now served at the New York location, this starter offers unique flavors to customers while bringing order to the fast-paced kitchen. "Our hot appetizer station tends to get slammed with cauliflower-crust pizzas, nachos and other starters," she says. "The Avocado Huarache is grilled, making use of a station that can be underutilized, then is finished at the salad station, which spreads the work more evenly between stations." After the huarache base is grilled, it's layered with a creamy jalapeño ricotta and fresh avocado slices. At the New York location, the huarache is topped with agave, cilantro and a squeeze of lime, while in Malibu, a local honey-lemon vinaigrette finishes the dish.
Much like we're seeing with modern toast builds, the huarache concept proves adaptable to a variety of flavor combinations for Malibu Farm. A Greek Salad Huarache is layered with hummus and traditional Greek salad toppings, while the Smoked Salmon version is topped with ricotta, cream cheese, smoked salmon, tomatoes, capers and cucumbers. "All these dishes were ideas inspired by the original Avocado Pizza," says Henderson.