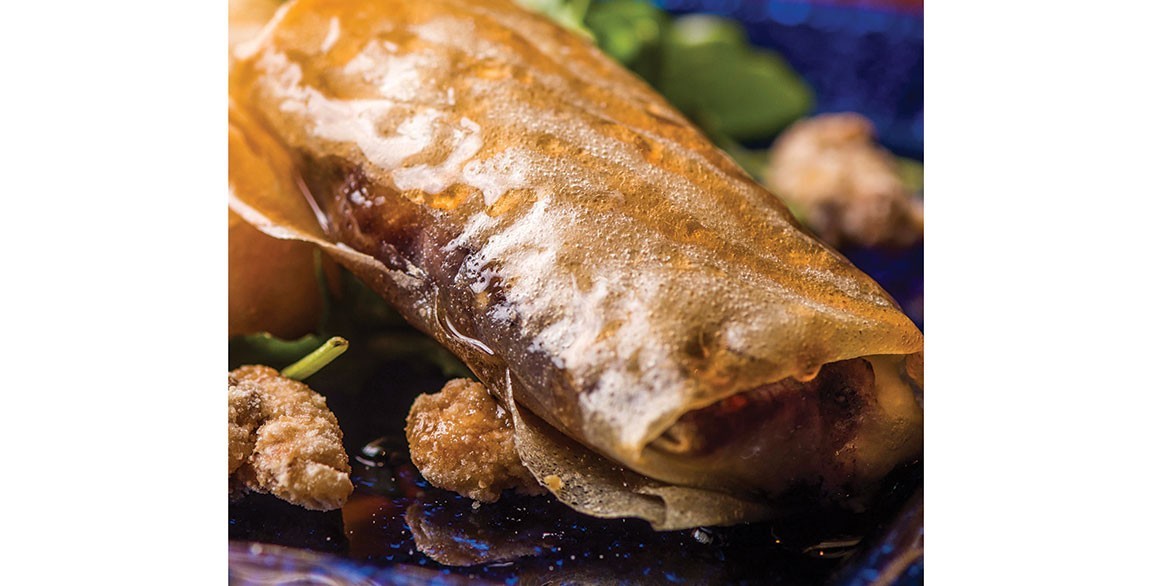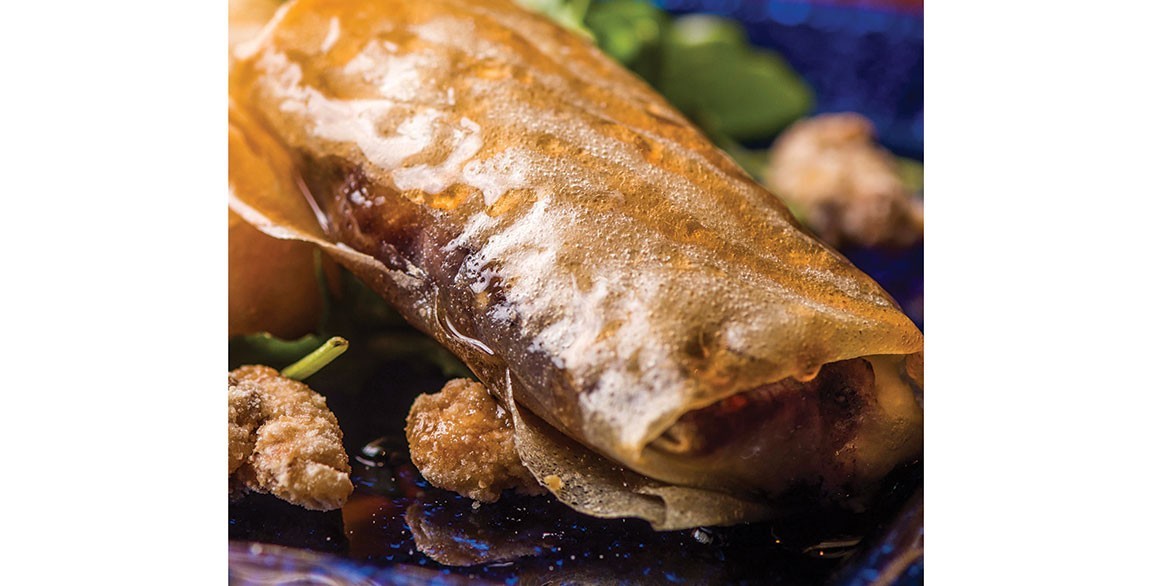 By Flavor & The Menu
May 5, 2020
Guests expect to see wonderful cheeses on a French menu, and at French eatery Passerelle Bistro, Executive Chef Jenifer Rogers gives them a unique experience with a signature Baked Goat Cheese starter. The dish combines fresh, creamy goat cheese and housemade blueberry-lavender jam inside a flaky phyllo shell. "The goat cheese is a wonderful combination of sweet and tangy, complemented by the floral lavender and sweet blueberry jam," she says.
Candied walnuts and citrus gel accompany the pastry, adding dimension and contrast. Crispy, savory, creamy and sweet, the Baked Goat Cheese is a customer favorite. The restaurant removed the dish at one point, but guests kept requesting it, and the appetizer was swiftly brought back, cementing its signature status. While it works well as a starter, the Baked Goat Cheese's rich, sweet and creamy profile easily moves into the dessert category. "Many of our guests start with one and save the second for dessert," says Rogers.