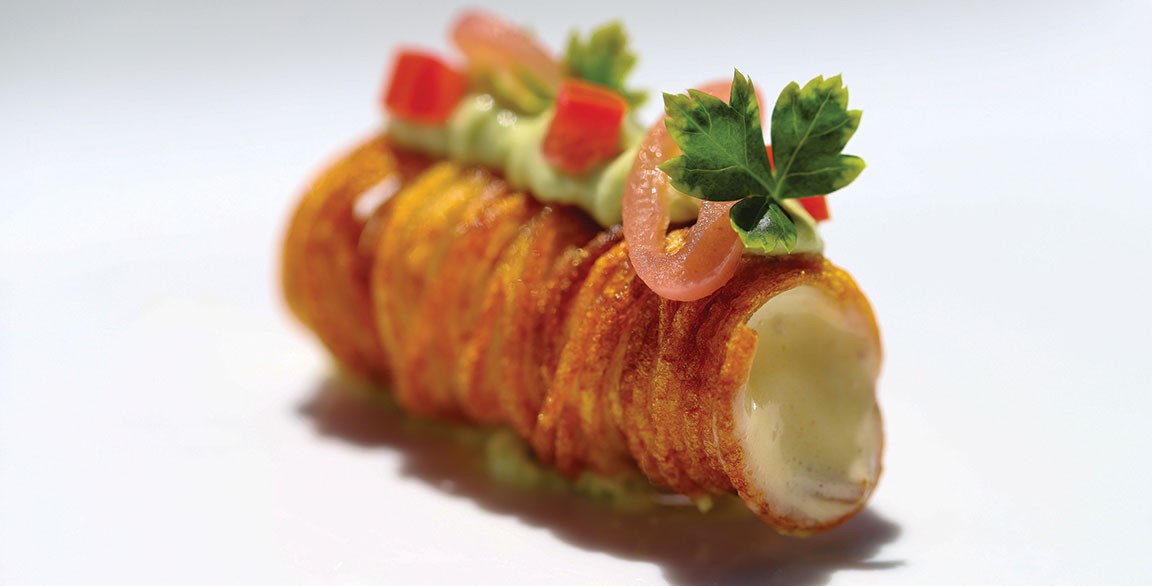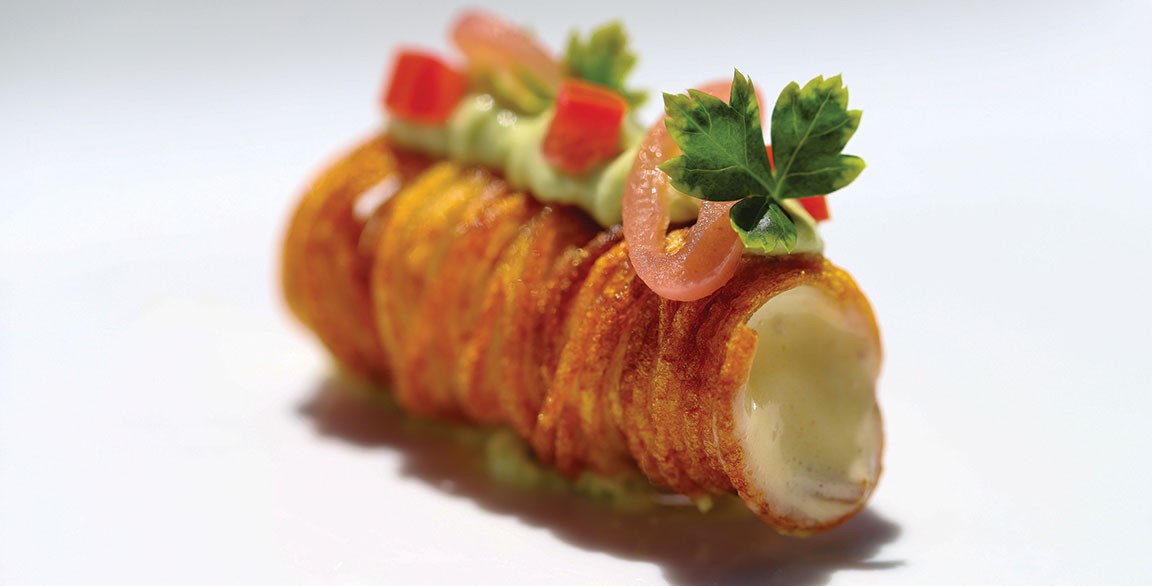 By Flavor & The Menu
May 5, 2020
Inspired by the Mexican flauta, this Idaho Potato Flauta cleverly replaces the traditional tortilla with spiralized potato, featuring it as the crisp carrier for a cheesy aerated hollandaise filling. This elegant version of the flauta, also known as a taquito, is topped with pickled shallot and micro sorrel. Developed by Adam Moore, Chef Consultant of the Idaho Potato Commission, it was featured at the 2019 Flavor Experience in Newport Beach, Calif.
Moore attributes the success of this dish to the striking visual appeal and crispy texture of the potato "shell." The cheesy flavor from the hollandaise is countered with the sweet, sour and herbal palate refresher of the pickled shallot and sorrel. To extend the theme, he envisions swapping the shell with crispy russet potato chips or hash browns.
"For the filling, you could play around with various rich and cheesy fillings that wouldn't impact the crispiness of the potato—thick sauces with high fat content do well here," says Moore.