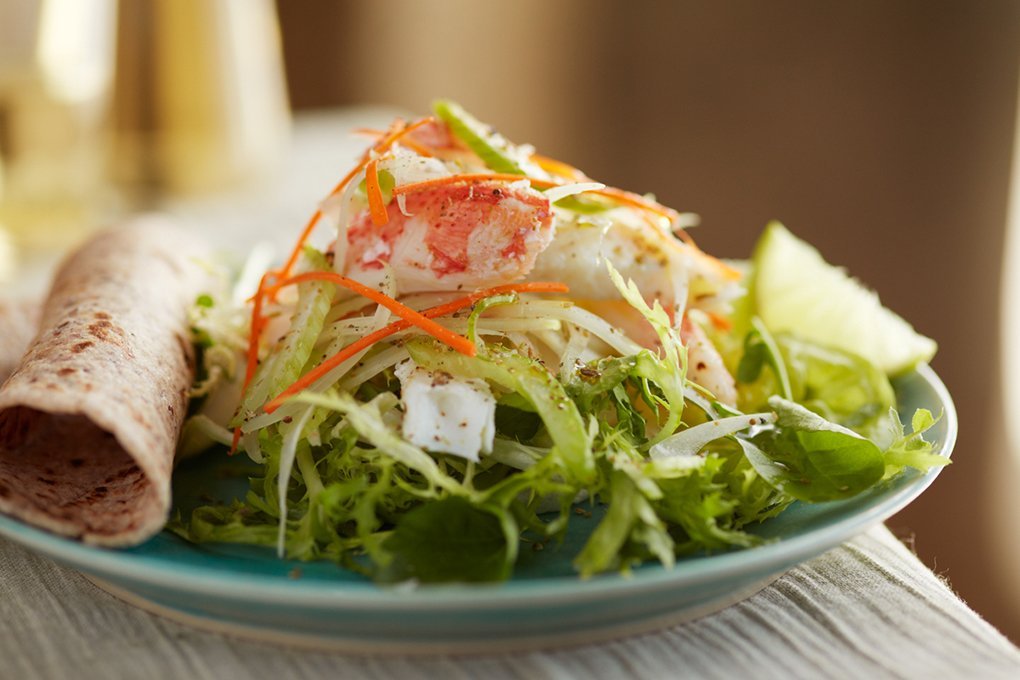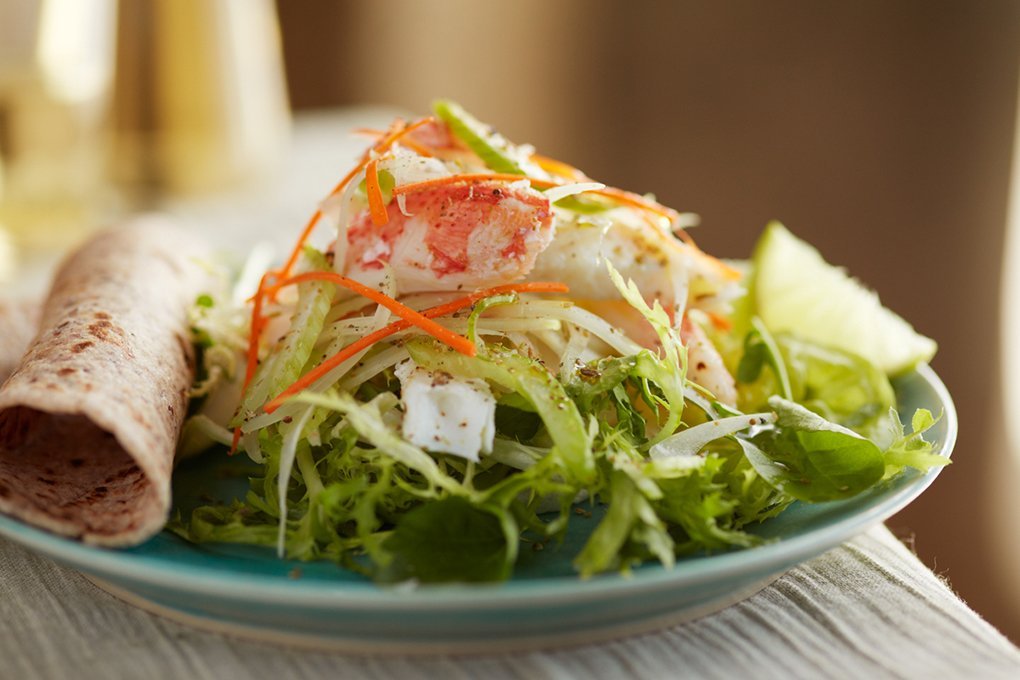 There is nothing like sitting out on a hot day with a fresh cup of cooling, soothing and delicious ceviche. At just 180 calories per serving, it's also a good option for health-conscious patrons.
INGREDIENTS
4 oz. Alaska snow crab pulled meat
8 oz. Alaska sole steamed
1/2 cup celery sliced
1/2 cup onion sliced
1/2 cup fennel sliced
1/4 cup fresh parsley leaves
1 tablespoon celery seeds
1 teaspoon fennel seeds
3 limes juiced
3/4 teaspoon kosher salt
1 teaspoon ground black pepper
1 quart mesclun greens
1/4 cup matchstick carrots
4 5-in. whole wheat tortillas
INSTRUCTIONS
Pull crabmeat and sole to ensure bite-sized pieces.
Mix pulled meat with celery, onion, fennel, parsley, celery seed, fennel, seed, lime juice, salt, pepper in clean mixing bowl and reserve chilled.
Marinate approximately 1 hour before eating.
Divide mixture into individual servings and place atop mesclun greens, allowing excess marinade to dress greens.
Top with fresh carrots and serve with tortilla.
RECIPE NOTES
Courtesy of the Alaska Seafood Marketing Institute