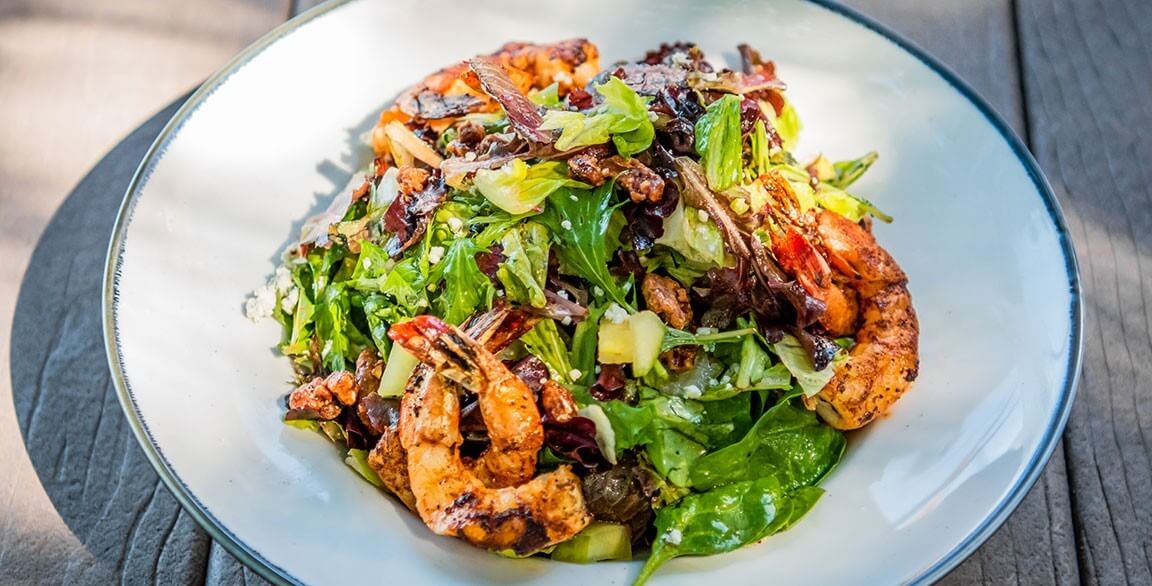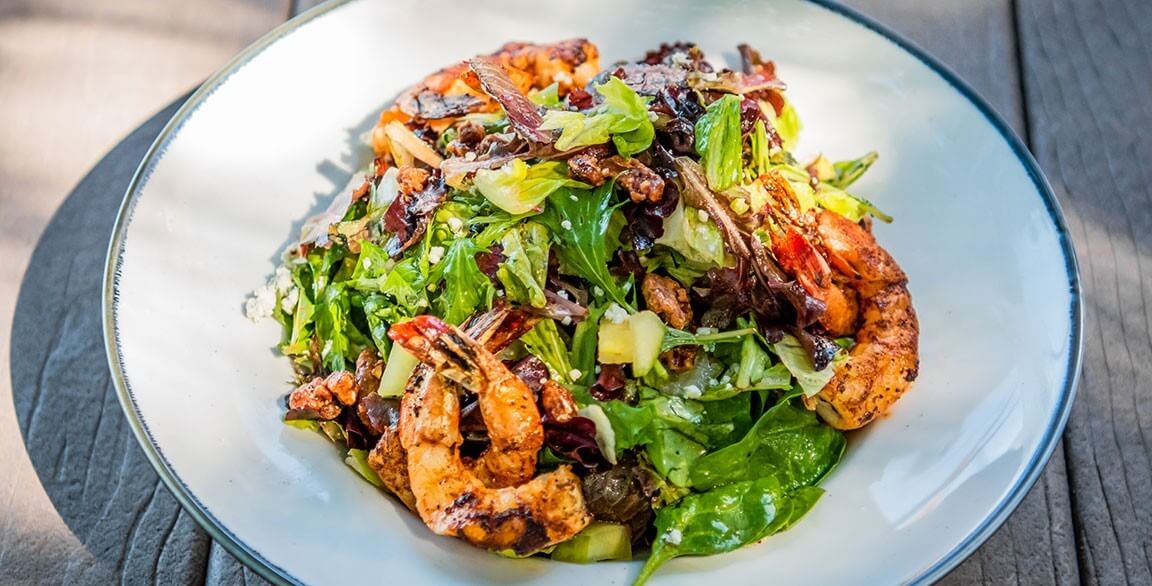 By Flavor & The Menu
May 6, 2021
Reflecting the overall spirit of innovation and determination seen in foodservice over the last year, the culinary team at Walk-On's Sports Bistreaux, a sports bar chain featuring classic Cajun cuisine, committed to go the distance with menu development. "The concept was determined to not allow the pressures of COVID to slow internal processes," says Michael Turner, SVP of Culinary & Supply Chain. To that end, he and his crew spent the first few months of the pandemic developing new menu items, including the Avery Island Salad, a dish highlighting local ingredients that quickly became a top seller.
Turner describes the salad as "a perfect blend of sweet and spicy." It features jumbo blackened shrimp and Granny Smith apple plated on a bed of spring mix, topped with blue cheese crumbles, bacon crumbles, candied pecans and a Tabasco-pepper jelly vinaigrette. All of the ingredients were already included on the chain's regular purchase order, delivering a winning strategy to meet the brand's promise of Louisiana-style Cajun cuisine while optimizing the pantry during these challenging times.