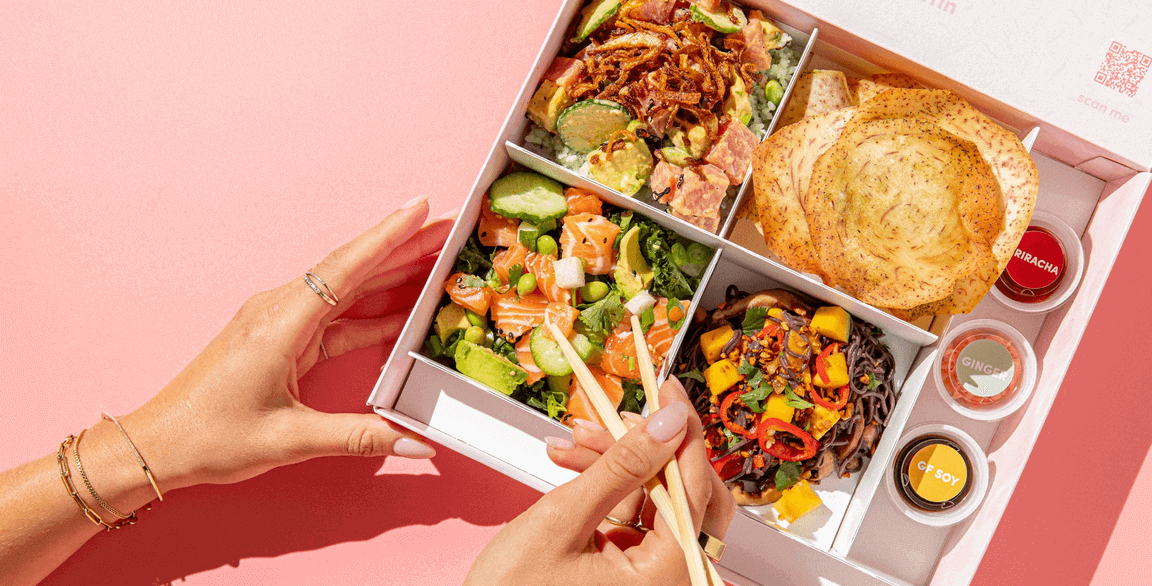 By Jarrett A. Rogers
May 13, 2022
Poke concept Sweetfin is transitioning the bowl into a box, packaging four of the fast casual's signature dishes in a portable bento box format for a modern update to the traditional poke service model.
The Sweetbox is a four-component meal that features two of the concept's signature poke dishes: Spicy Tuna over bamboo rice and Yuzu Salmon with a citrus-kale salad. The box also includes two sides: Chile-Garlic Forbidden Rice Noodles topped with pickled Fresno chiles, pickled shiitake mushrooms, fresh mango and crispy garlic,as well as housemade wasabi-furikake-dusted taro chips. Together, it's a rainbow of flavors and textures. "The Spicy Tuna brings heat; the Yuzu Salmon is citrusy and refreshing; the Forbidden Rice Noodles have sweet, spicy and crunchy notes; and our taro chips are salty, crunchy and packed with umami," says Dakota Weiss, Executive Chef. Prepacked dipping cups of gluten-free tamari, pickled ginger and Sriracha provide customizable flavor boosters.
"Our 'Sweetfans' love the variety of flavors as well as the presentation," Weiss says of the Sweetbox, which became one of the top-selling items within a few weeks of launch.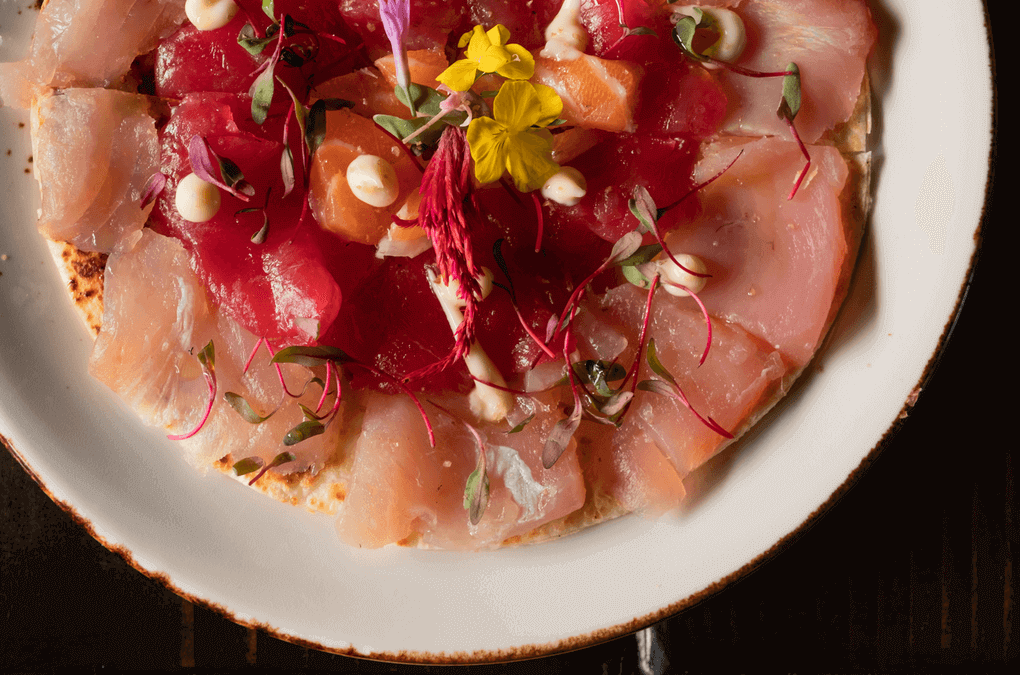 Yamashiro | Hollywood, Calif.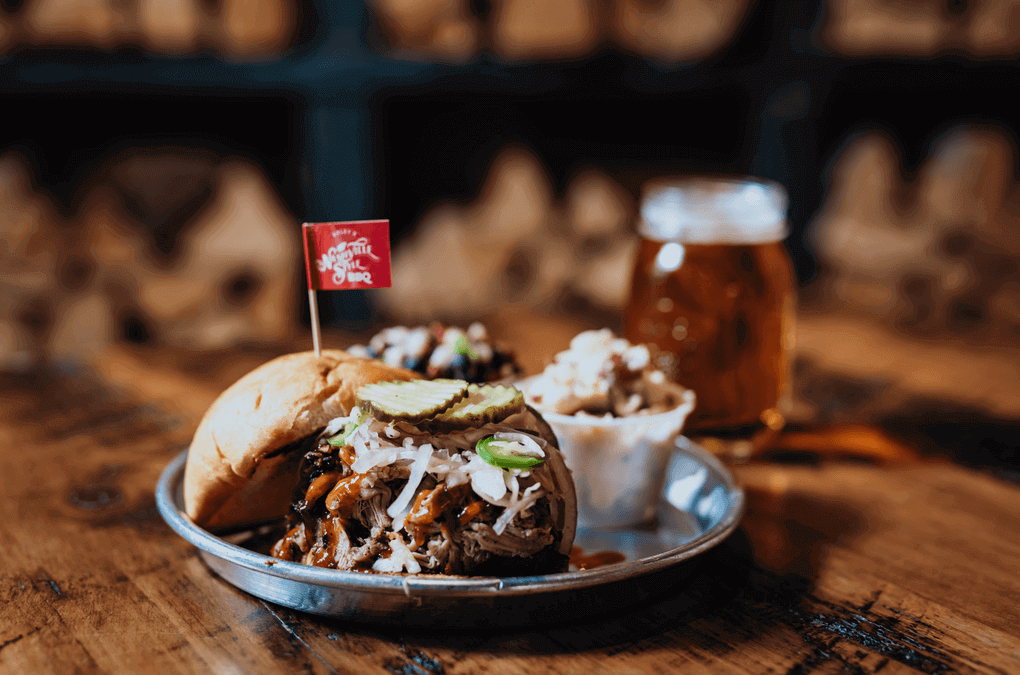 Edley's Bar-B-Que | Based in Nashville, Tenn.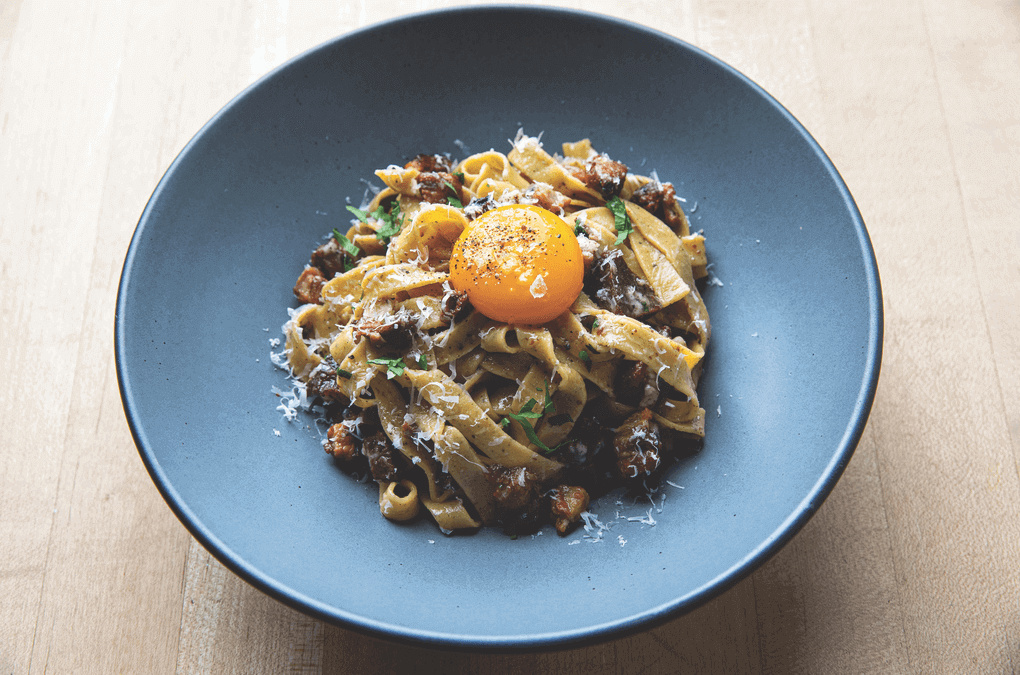 Indaco | Based in Charleston, S.C.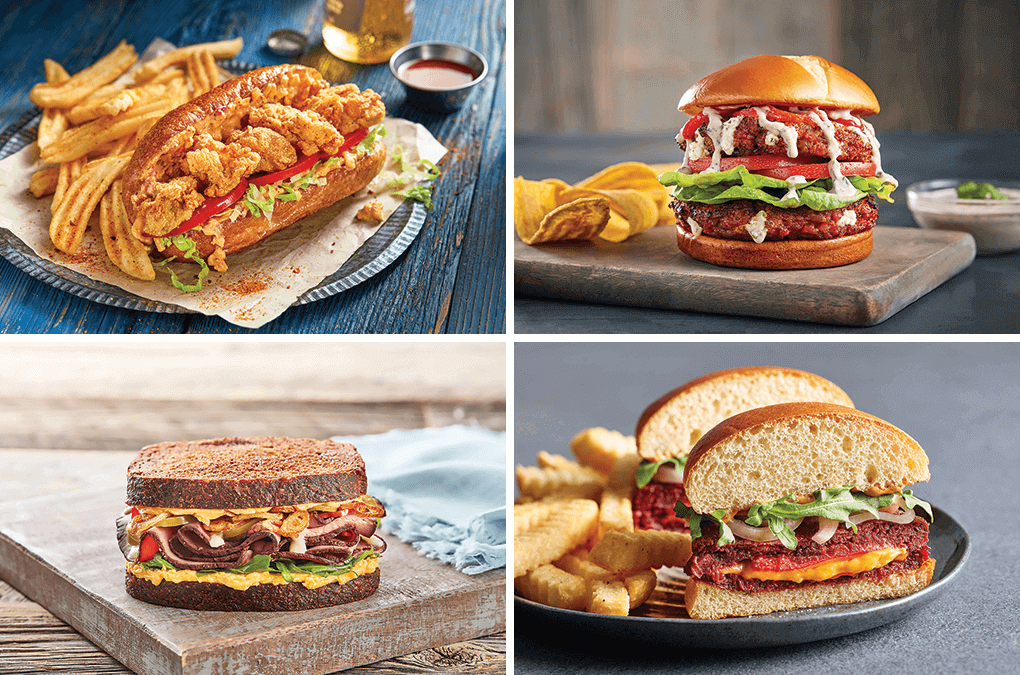 Four chefs share their winning burger and sandwich builds starring Bel Brands cheese products