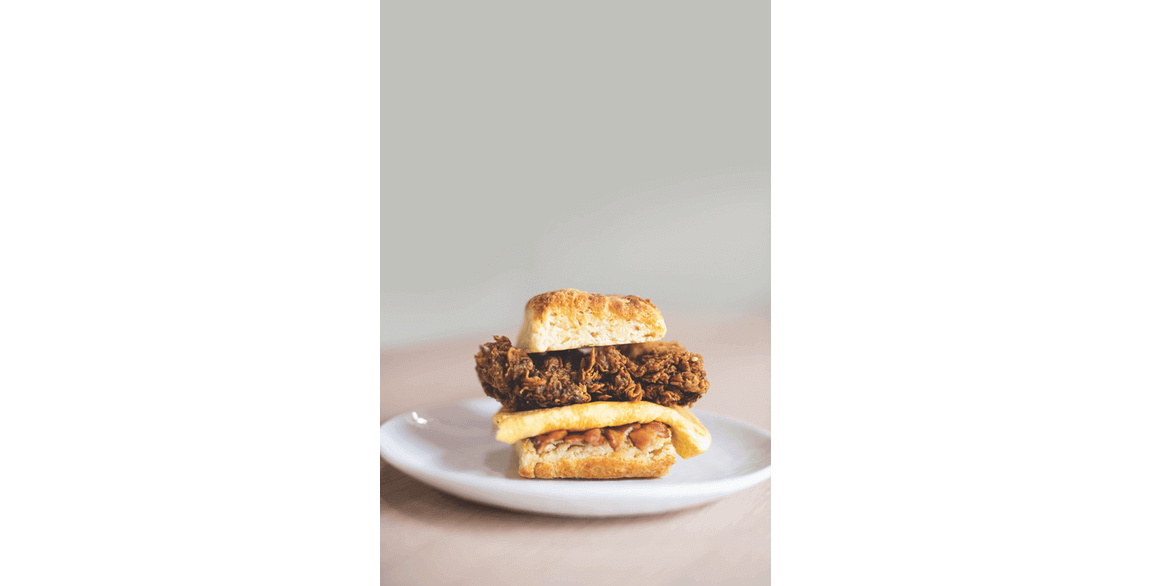 By Liz Barrett Foster
May 12, 2022
Despite the name, no hangover is required to enjoy this irresistible combo of fried chicken sandwich and breakfast biscuit on the menu at Brookville Biscuit & Brunch, one of several delivery-optimized concepts in the newly launched Multiverse Kitchens digital food hall. The Hangover Cure features a flaky biscuit sandwiching fried chicken, bacon and a fried egg. The crave factor gets a further boost from Virginia maple syrup and a hot sauce made with local Espelette peppers.
"The overall flavor experience for this dish is to hit as many of your taste buds as we can," says Harrison Keevil, Chef/Owner of Multiverse Kitchens, who details the keener nuances at play in this "flavor bomb" of a handheld. "We start by griddling our housemade biscuits; the caramelization of the butter adds depth. Then we place three pieces of crispy, oven-baked bacon that is the perfect balance of salty and smoky." Organic chicken thighs are kicked up with a signature seasoning blend before frying, while drizzles of maple syrup and hot sauce cut through the rich flavors.
Working with several popular locally sourced ingredients, Keevil is eager to spread the love around, explaining that the Hangover Cure is the very definition of cross-utilization: "Every ingredient that we use in this sandwich is used in two to five other dishes on our other menus."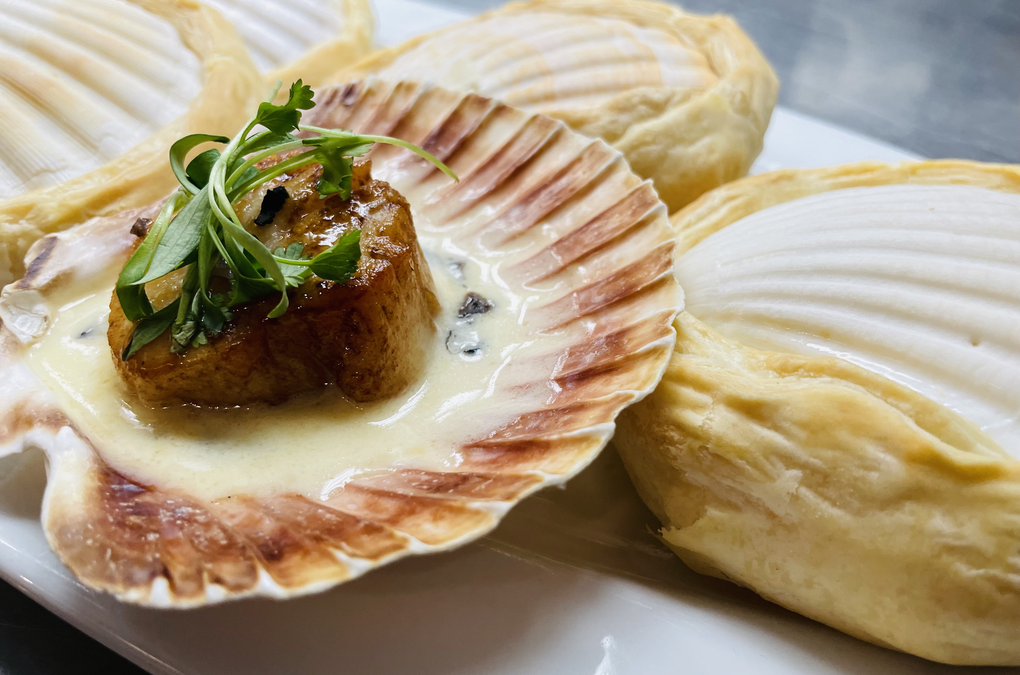 The Driskill Hotel | Austin, Texas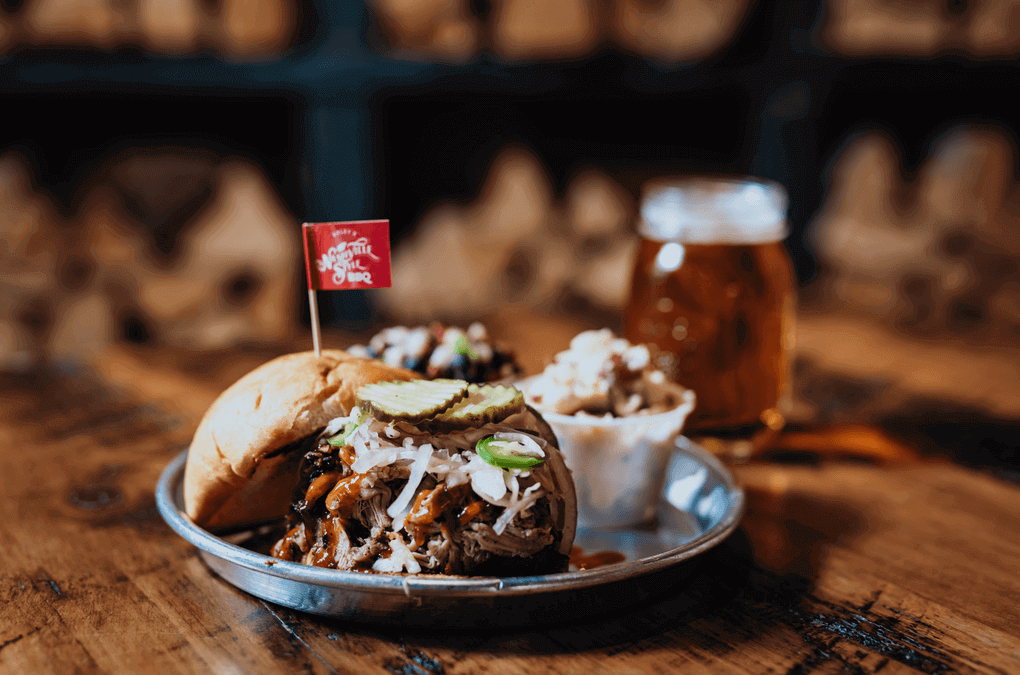 Edley's Bar-B-Que | Based in Nashville, Tenn.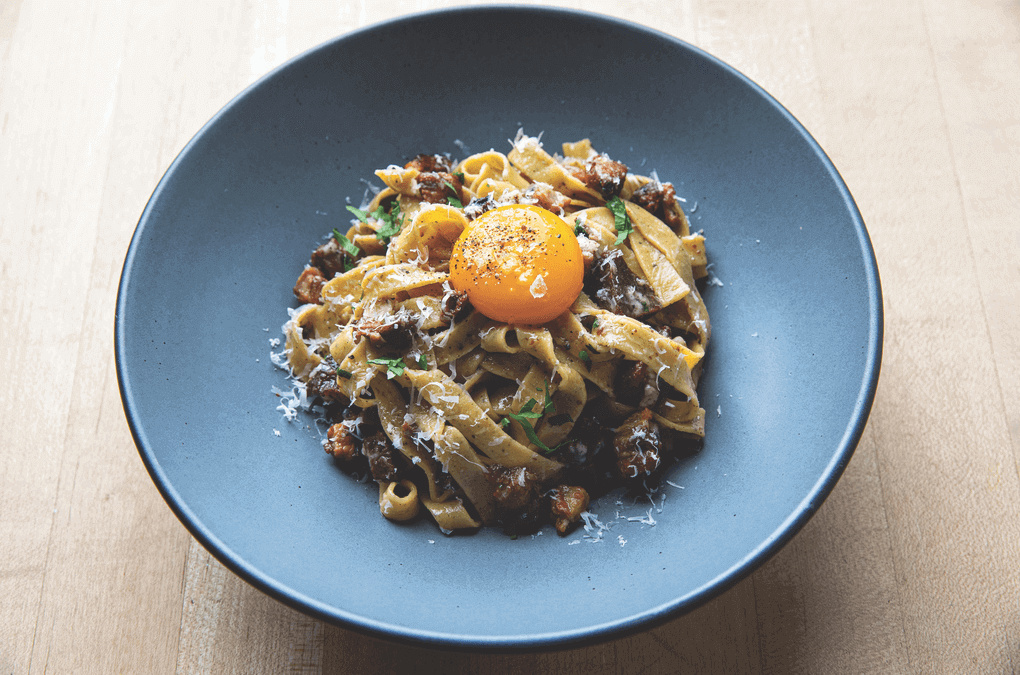 Indaco | Based in Charleston, S.C.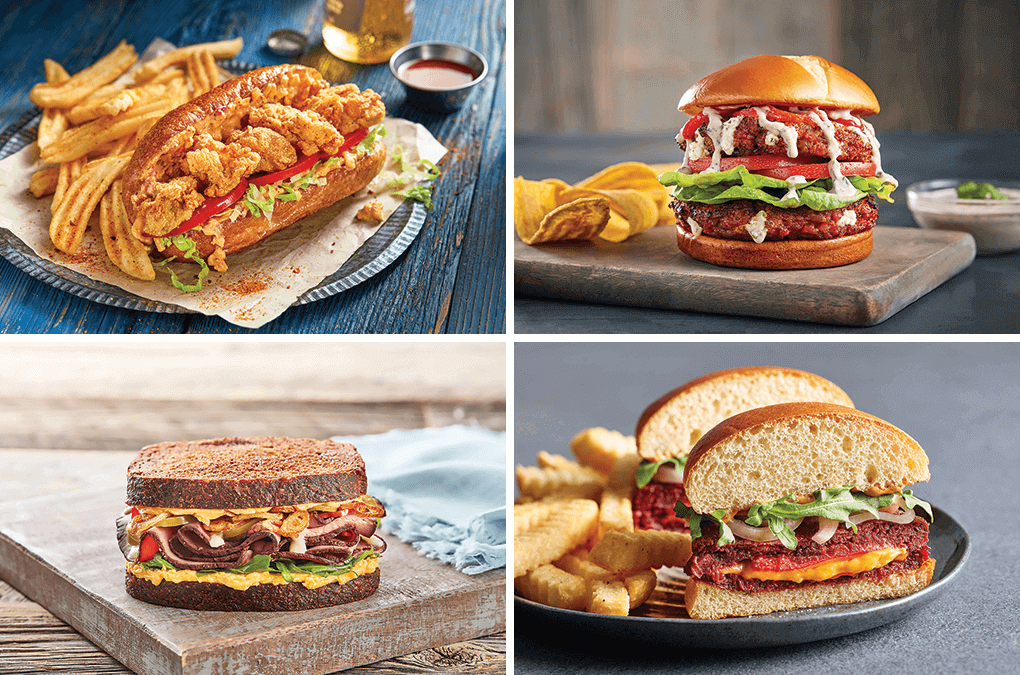 Four chefs share their winning burger and sandwich builds starring Bel Brands cheese products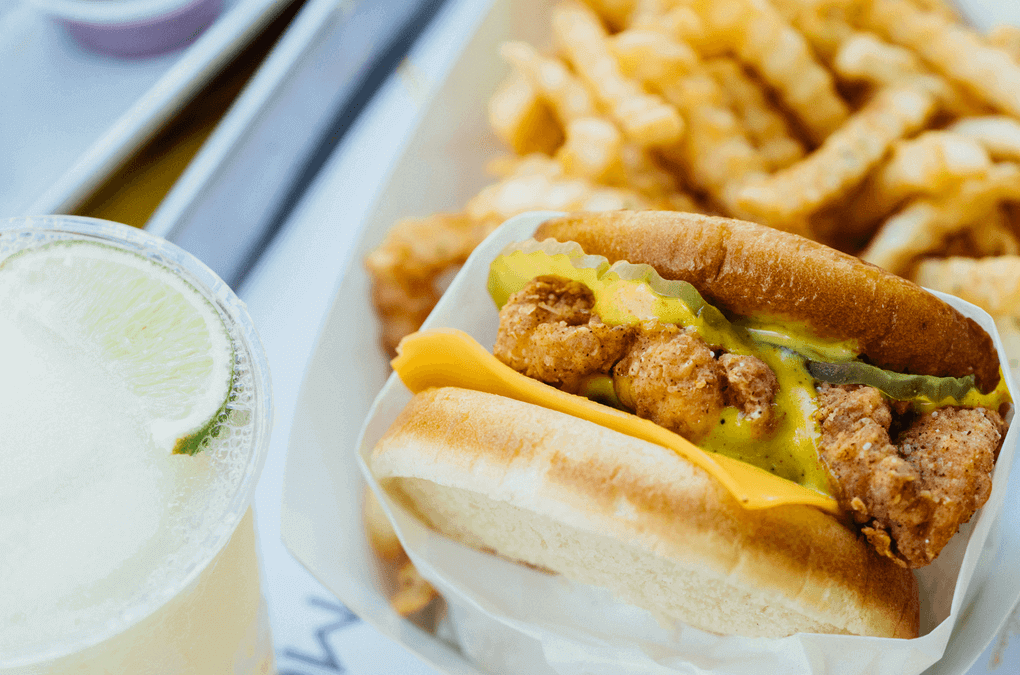 Mutts Canine Cantina | Based in Dallas