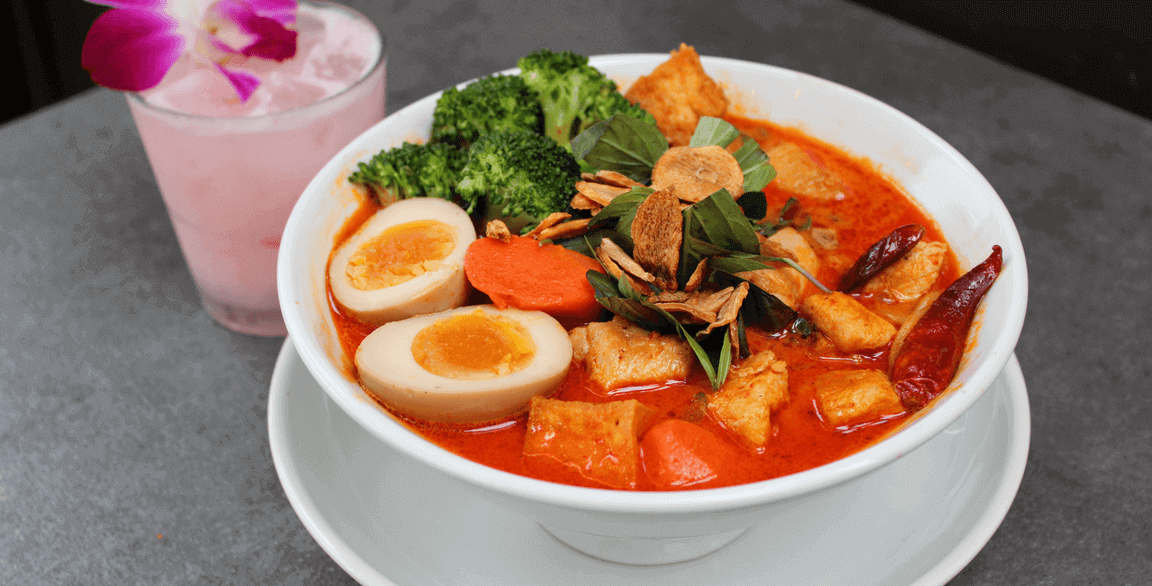 By Patricia Fitzgerald
May 11, 2022
Ramen, a generations-old Japanese adaptation of Chinese noodles, might be fairly declared an Asian fusion original, making its appearance on the menu at The Holding Company a perfectly on-point dish for this lively bar/restaurant/music hall that specializes in Asian-inspired creations. Developed by Tommy Banh, Head Chef, the Chicken Curry Ramen is a showcase of rich, complex layers of flavor, reflecting thoughtful culinary craftsmanship, as ingredients are cooked separately and then together for the perfect balance of taste and texture. "It's a warm, hearty dish that embodies everything that we strive for with our menu," says Scott Yeng, President and CEO, noting that the diversity of ingredients "helps us showcase the expertise of our kitchen and range of offerings."
A Thai red curry base is made of shallots, three types of chile peppers, lemongrass, ginger, cinnamon, clove, coriander and bay leaves that are ground together and slow-cooked in oil to thoroughly incorporate all the flavors. Next, Banh adds sweet coconut milk, tender ramen noodles, a boiled egg, potatoes, carrots and broccoli, plus chicken or tofu. It's topped with fried garlic and Thai basil. "The dish holds a slight spice that is well balanced by sweet coconut milk in addition to the carefully chosen ingredients to create the perfect flavor," says Yeng of the best-selling dish.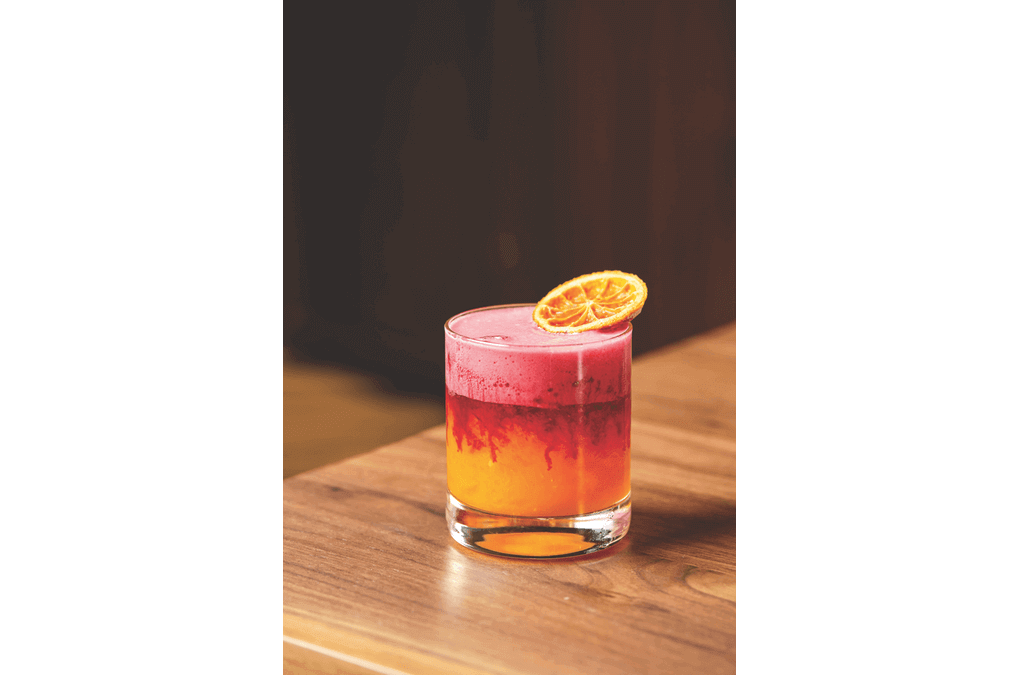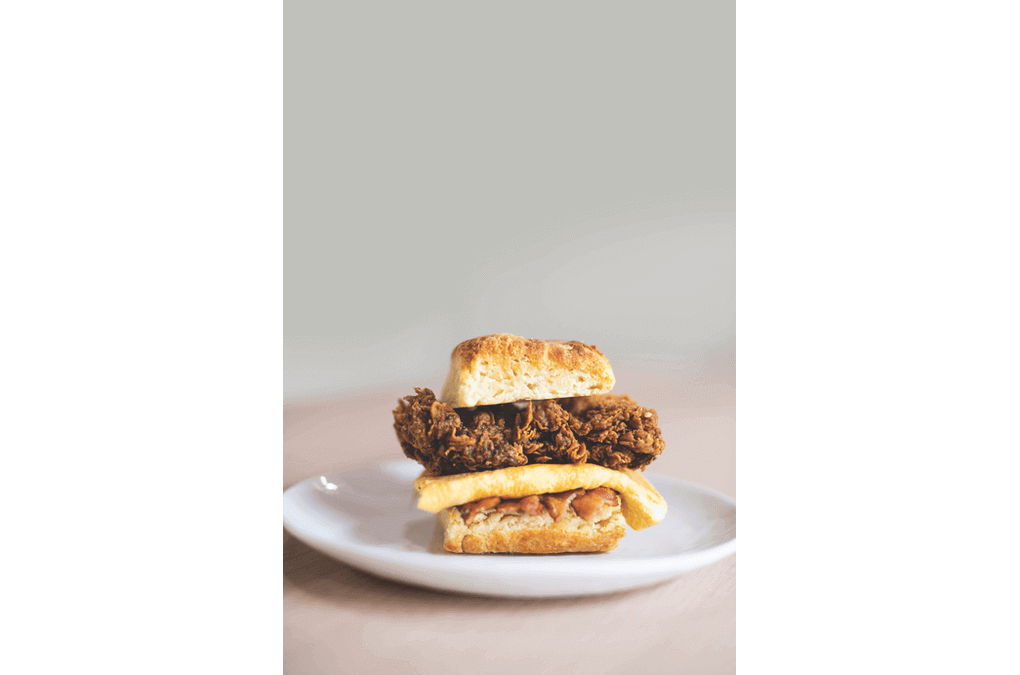 Brookville Biscuit & Brunch | Charlottesville, Va.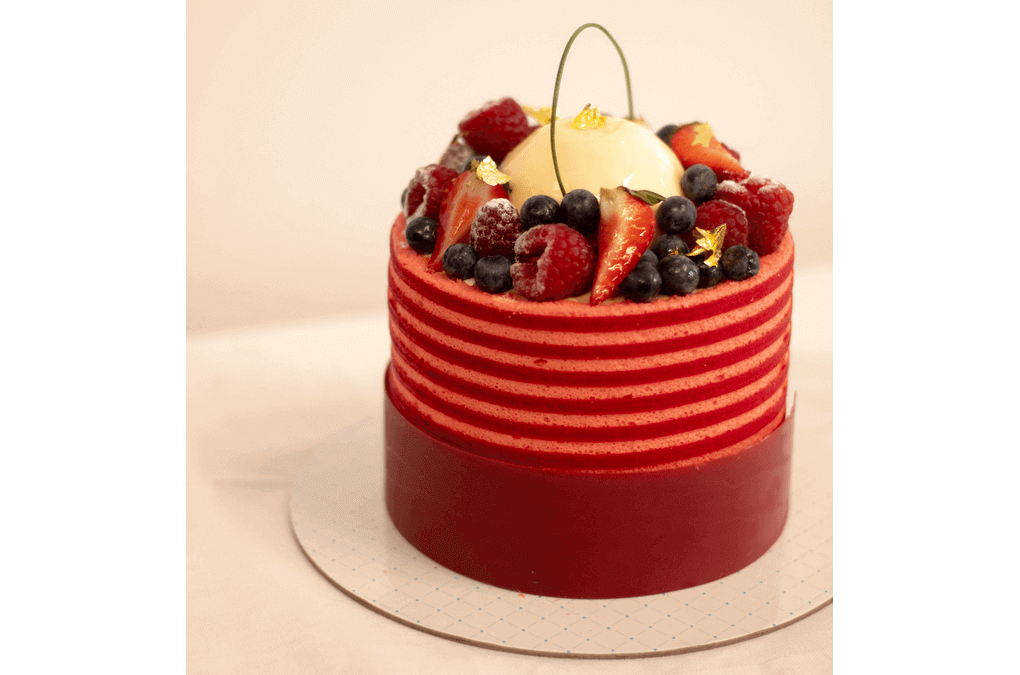 Boulangerie Christophe | Washington, D.C.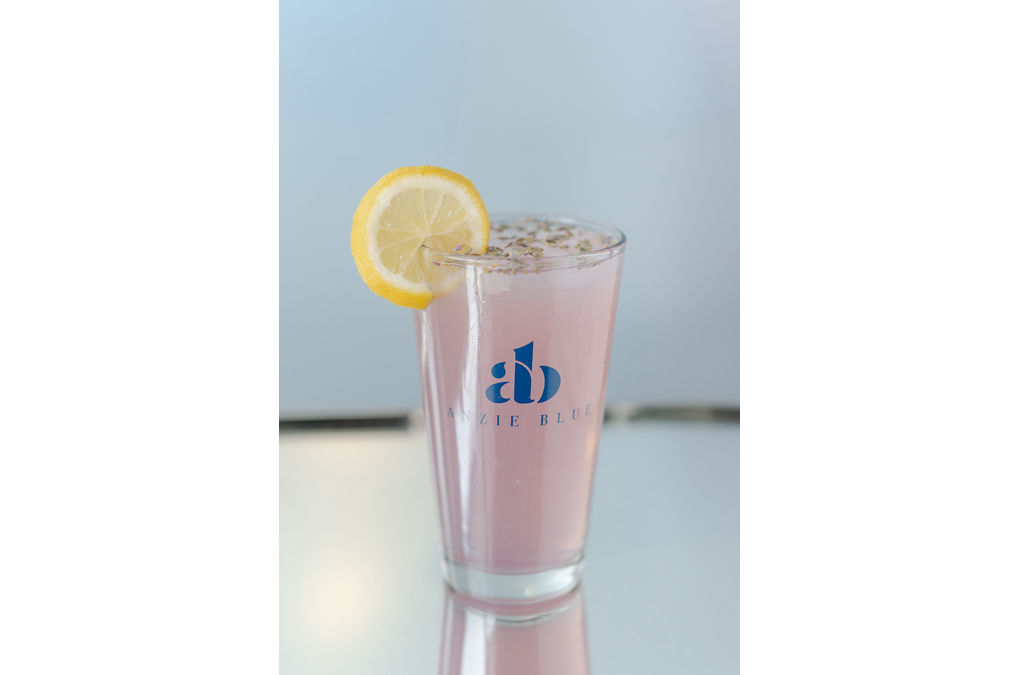 Anzie Blue | Nashville, Tenn.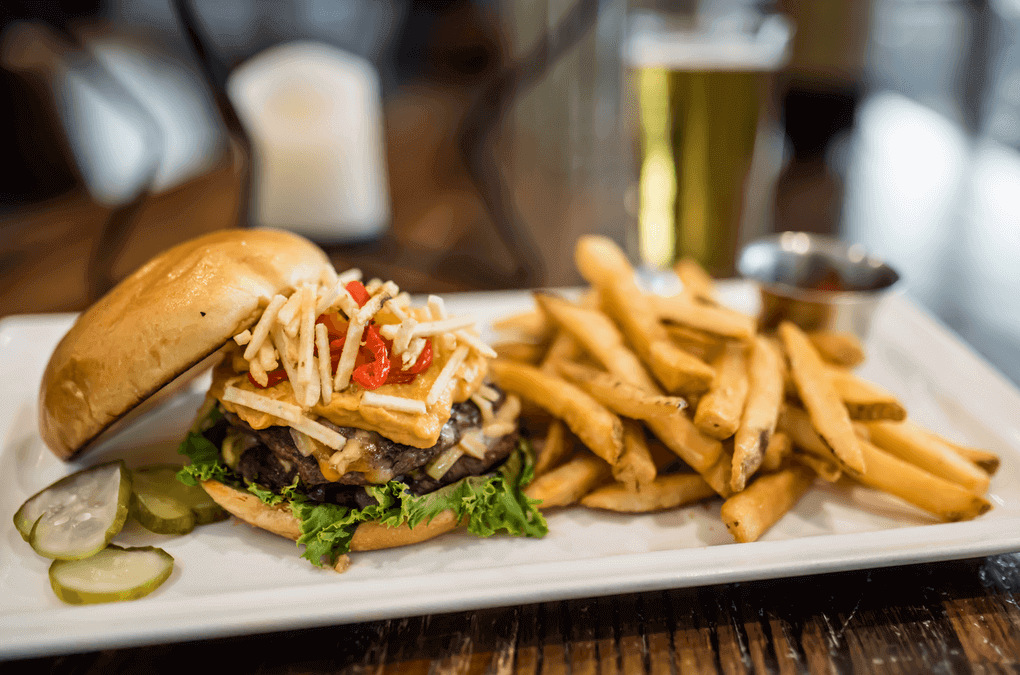 American Social | Five locations in Florida