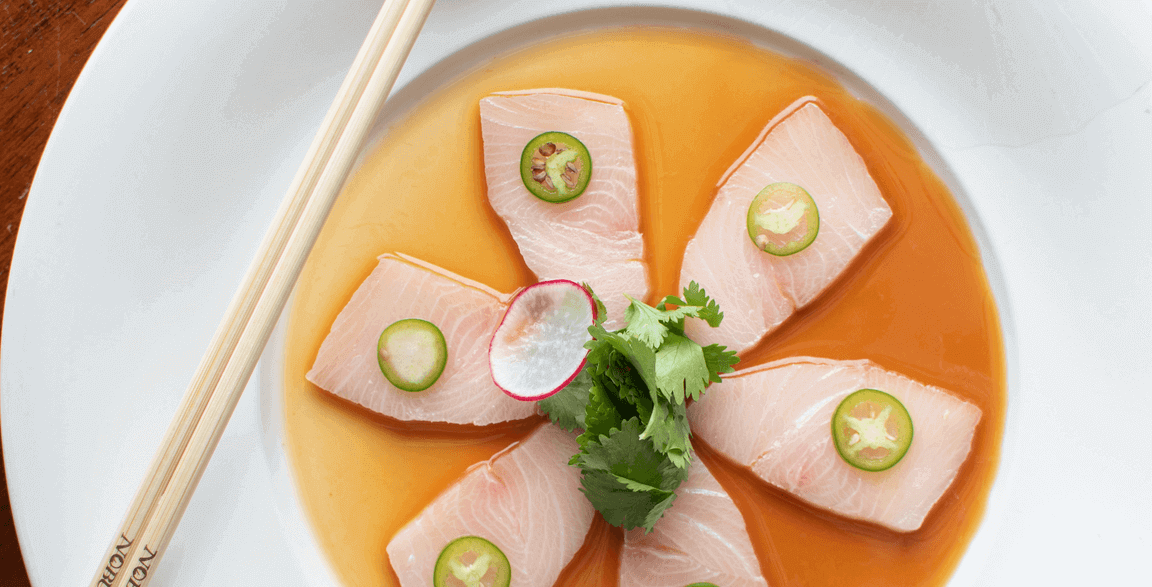 By Laura Brienza
May 10, 2022
An iconic dish at Chef Nobu Matsuhisa's eponymous high-end sushi concept highlights the opportunities inherent in trend-forward ceviche presentations. The stunning Yellowtail Jalapeño is the artful pairing of six thin slices each of jalapeño and yellowtail that have been dipped in minced garlic. They are set in a yuzu-ponzu sauce and centered around a delicate mound of cilantro. Showcasing clean, bright flavors and dazzling culinary artistry, the dish enjoys longstanding renown. "Over the years, it's been the No. 1 talked about dish on Nobu's menu," says James Frazey, Director of Food and Beverage at Nobu Chicago.
This trendsetting dish both reels guests back for more and generates new sashimi fans. "It's still one of the greatest ways to kick off the meal, with its refreshing, delicate and crisp taste," says Frazey. "People who have never had raw fish before try this at Nobu, and it changes their lives!"
Continuing to marry Japanese and Peruvian ingredients and influences, the Nobu culinary team has been exploring opportunities with a longer-aged tuna, up to two weeks, to leverage its velvety mouthfeel.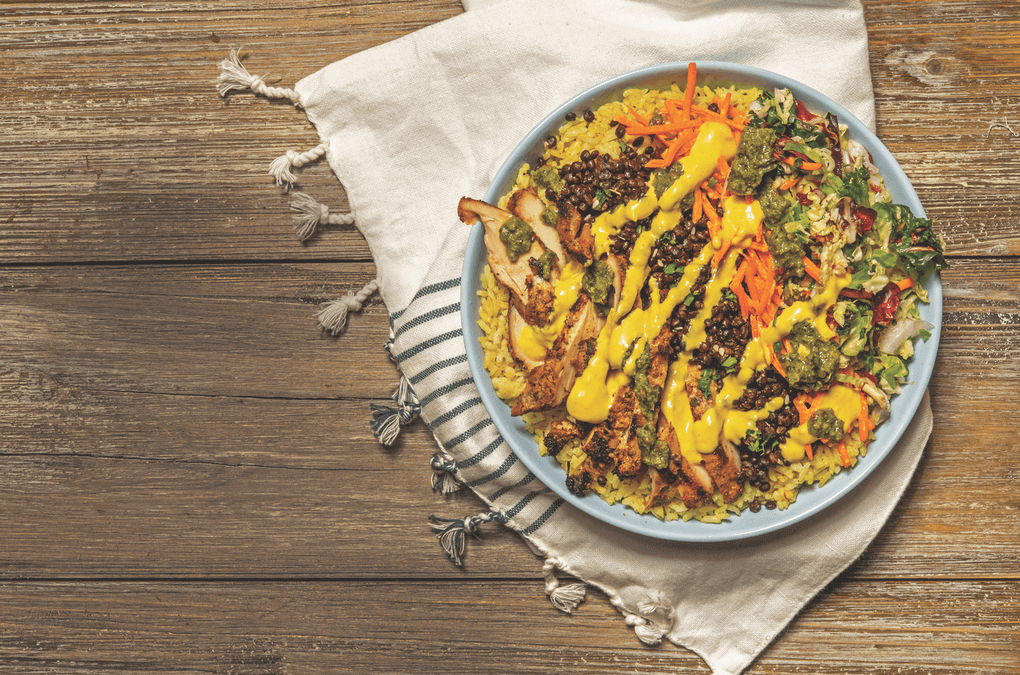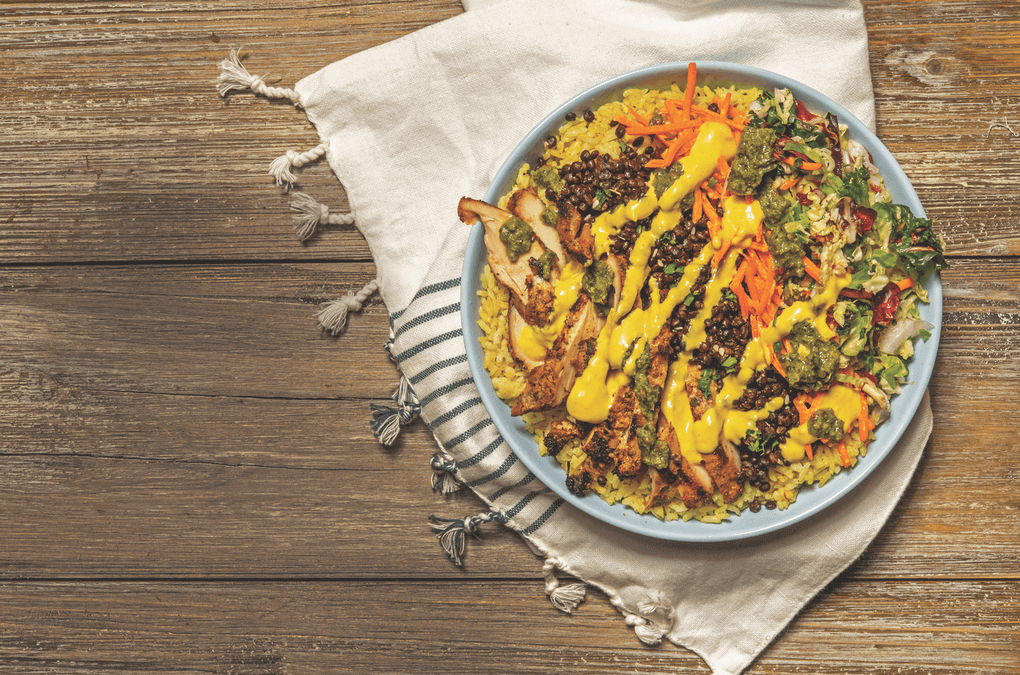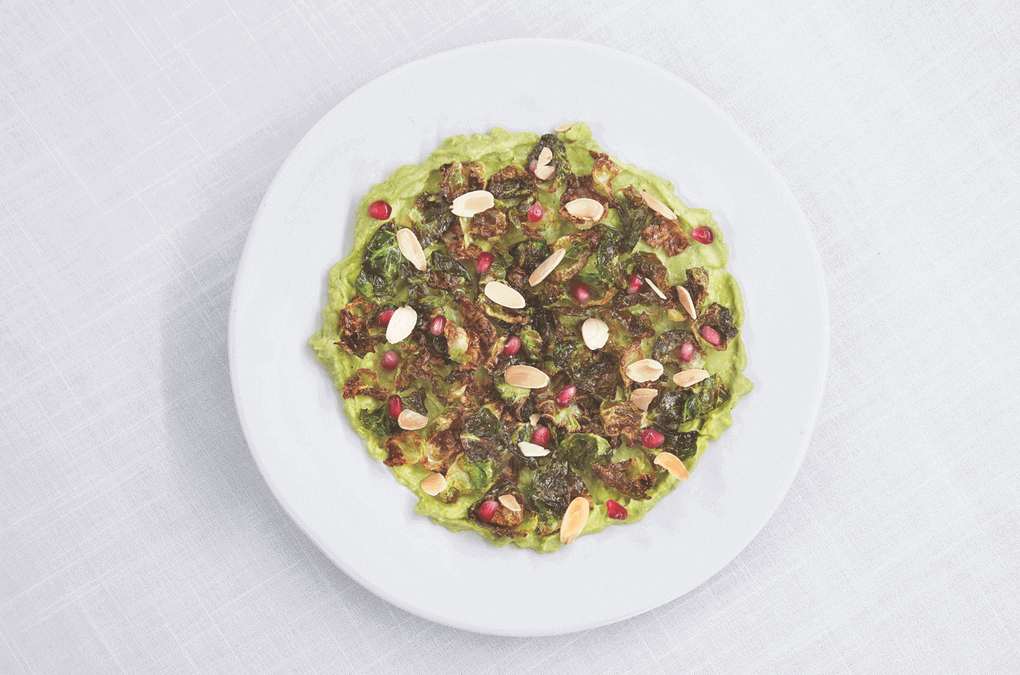 Amalia | Miami Beach, Fla.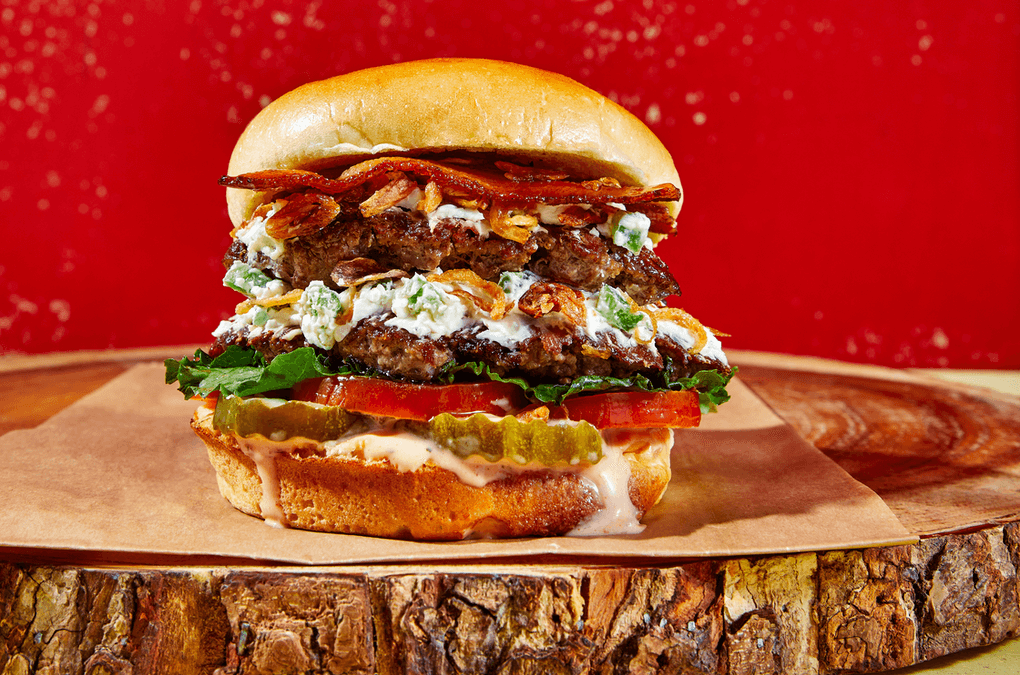 Epic Burger | Based in Chicago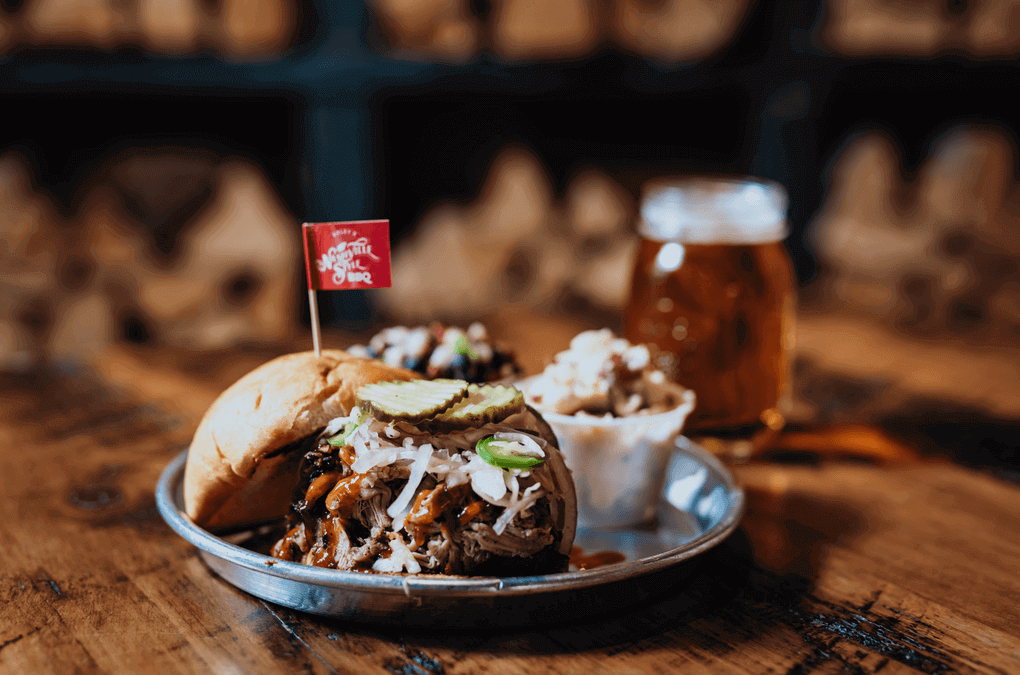 Edley's Bar-B-Que | Based in Nashville, Tenn.