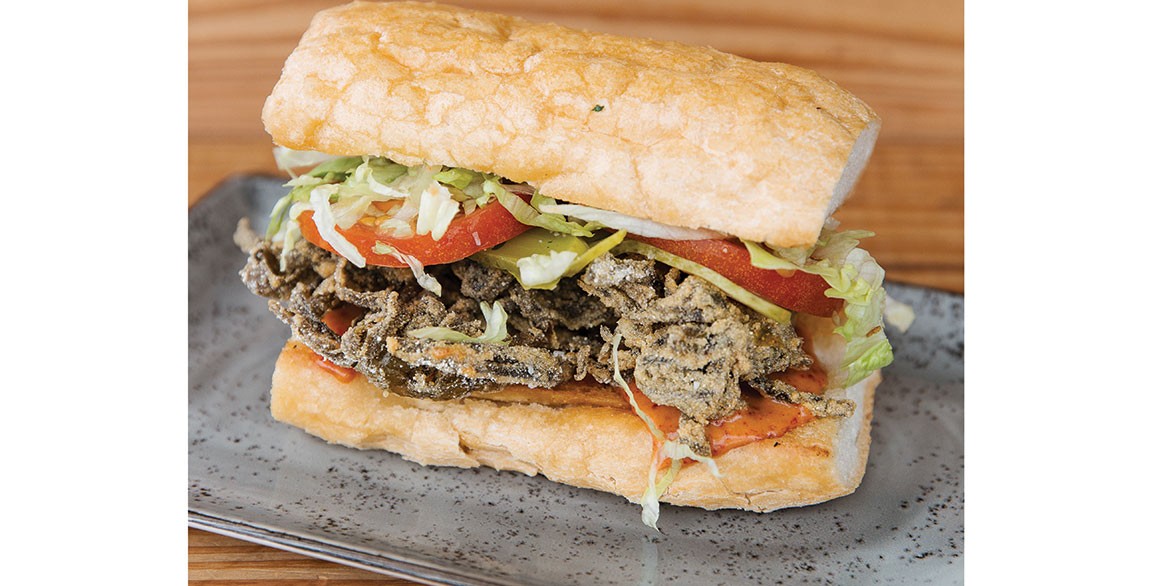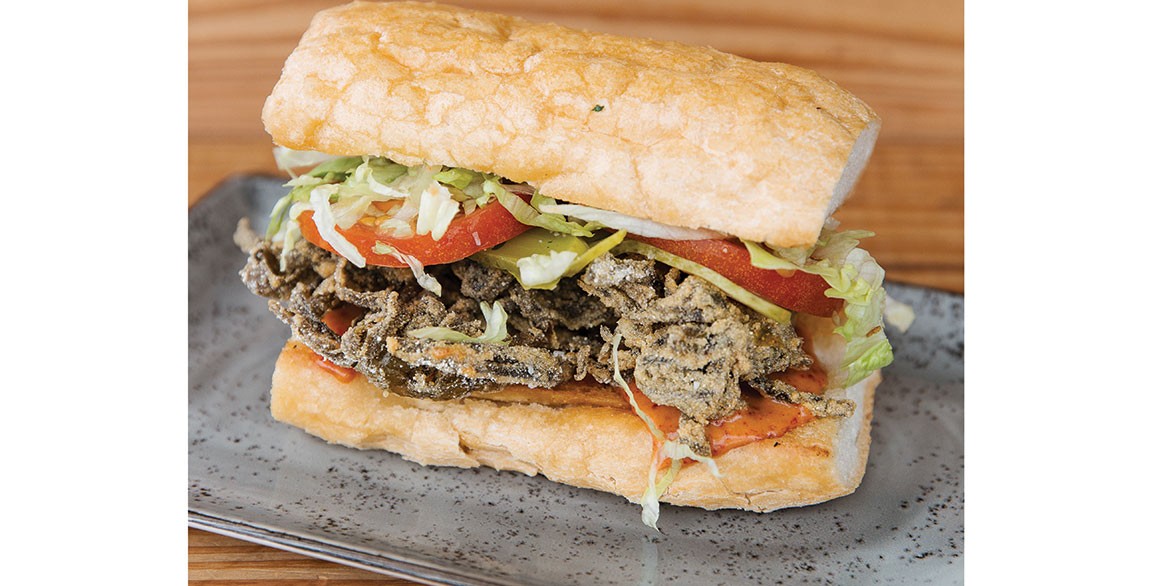 By Flavor & The Menu
May 5, 2020
It's no small feat to transition the iconic po' boy to a plant-based menu item, but as part of a menu revamp earlier this year, the team at vegan and vegetarian Seed restaurant undertook the challenge. Chef/Partner Chris Audler created the Kelp Po' Boy, making a version of this New Orleans classic accessible to its clientele.
Cornmeal-fried North Atlantic kelp anchors the sandwich, and is layered with lettuce, tomato, spicy ketchup and dressing, all tucked into French bread. "Kelp served as the perfect medium to replace the animal product in a seafood po' boy," says Audler. "It gave us the flavor of the sea, while also providing us something that we could toss and fry in a traditional cornmeal batter."
The signature Kelp Po' Boy is plant-based tinkering at its best, and its popularity as a menu item reaffirms both the sandwich's built-in craveability and the opportunity for creative reinvention.