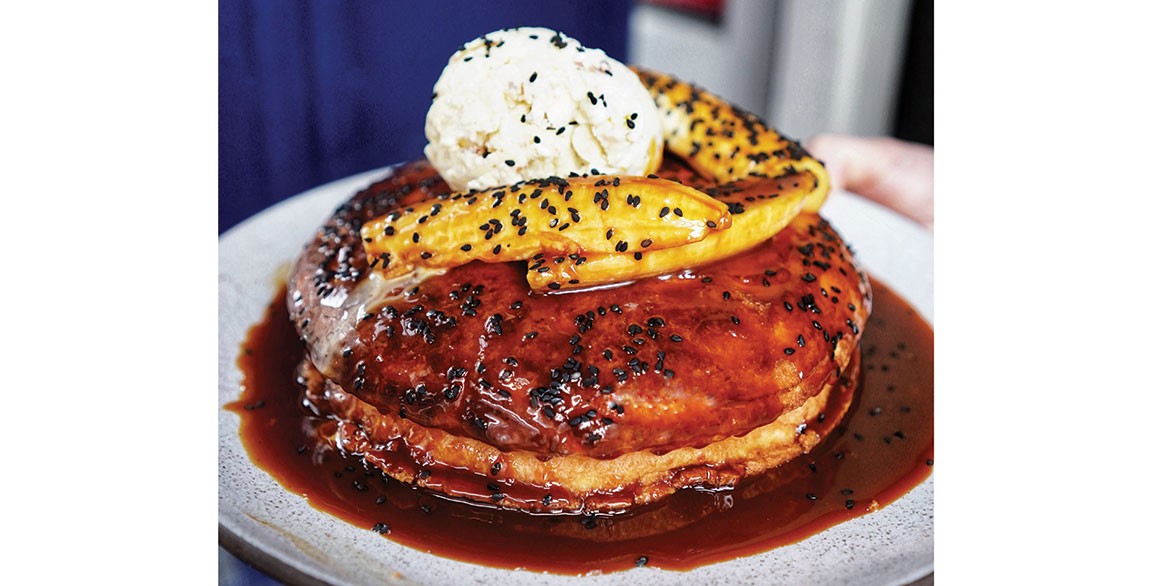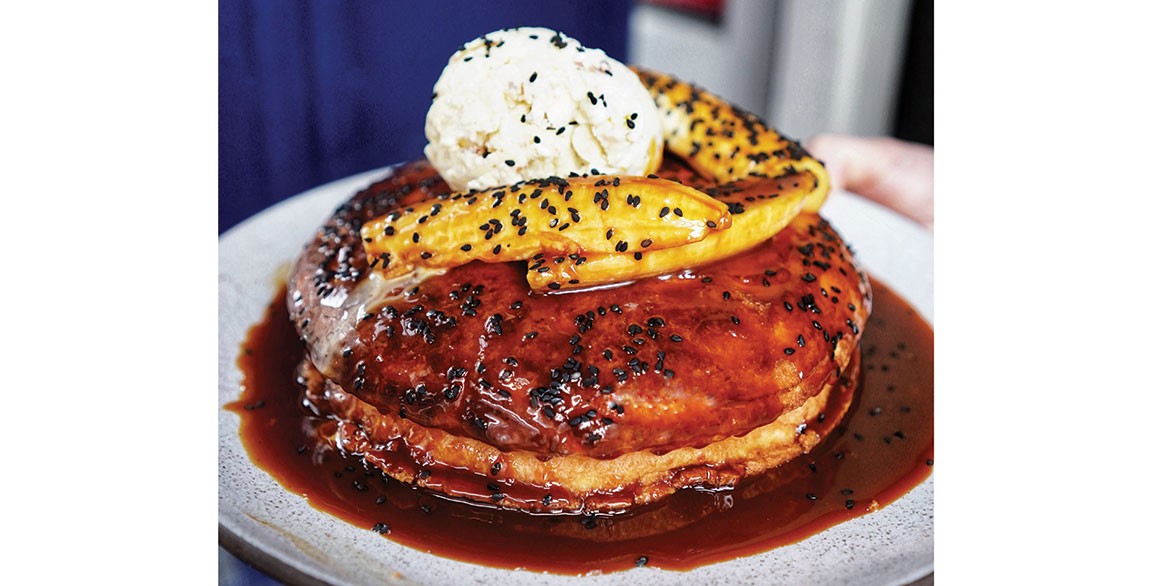 By Flavor & The Menu
May 5, 2020
Bessou is known for eclectic comfort mash-ups. Owner Maiko Kyogoku demonstrates this in her Banana Hotcakes Foster, a popular brunch item with a Japanese-style spin on bananas Foster. "The dish gives brunch-goers a creative take on the traditional pancake," she says.
The dish is inspired by Japanese hotcakes, a type of soufflé pancake. Batter is poured into a sauté pan and cooked until the edges crisp. Then the hotcakes are cooked through in the oven, resulting in a crispy outside and fluffy inside. Indulgence is laid on in assembly, where two tall stacks get topped with salted miso-caramel ice cream, caramelized bananas and caramel sauce. A sprinkle of black sesame seeds finishes the dish.
"Guests love the crispy edges and fluffy hotcakes that remind them of a warm cake," says Kyogoku, noting the many layers of contrast that add interest. "The miso is a rich and salty accent that adds complexity, and the bananas are an inviting, familiar flavor. The cold ice cream offers a nice play on temperature and the black sesame seeds round out the dish with little bursts of nuttiness."
The comforting combinations and clever contrasts make a dish like this both familiar and new—a smart strategy for global mash-ups.