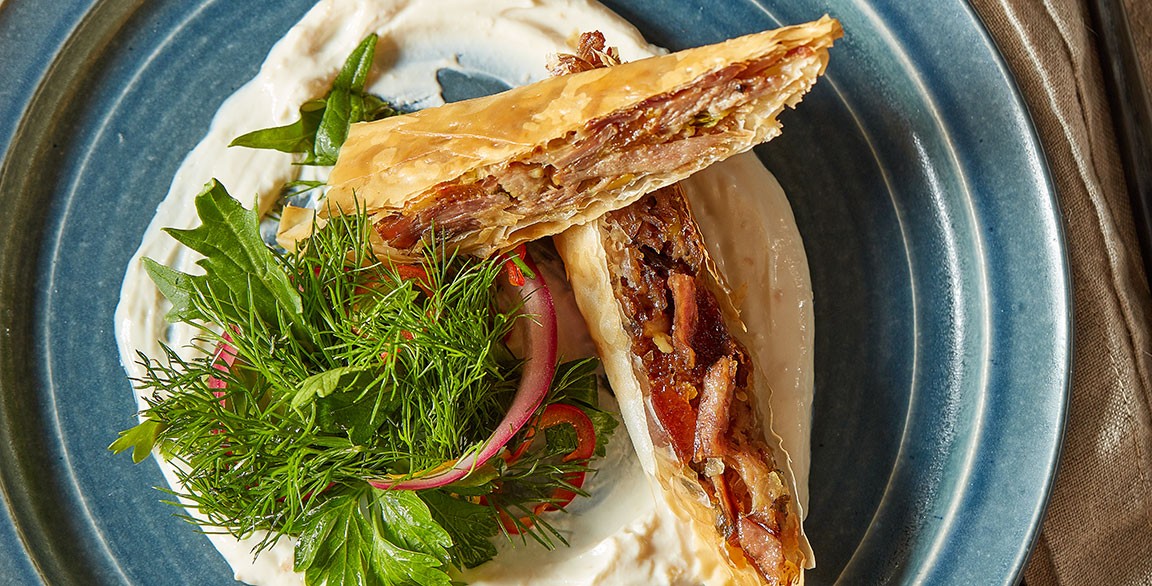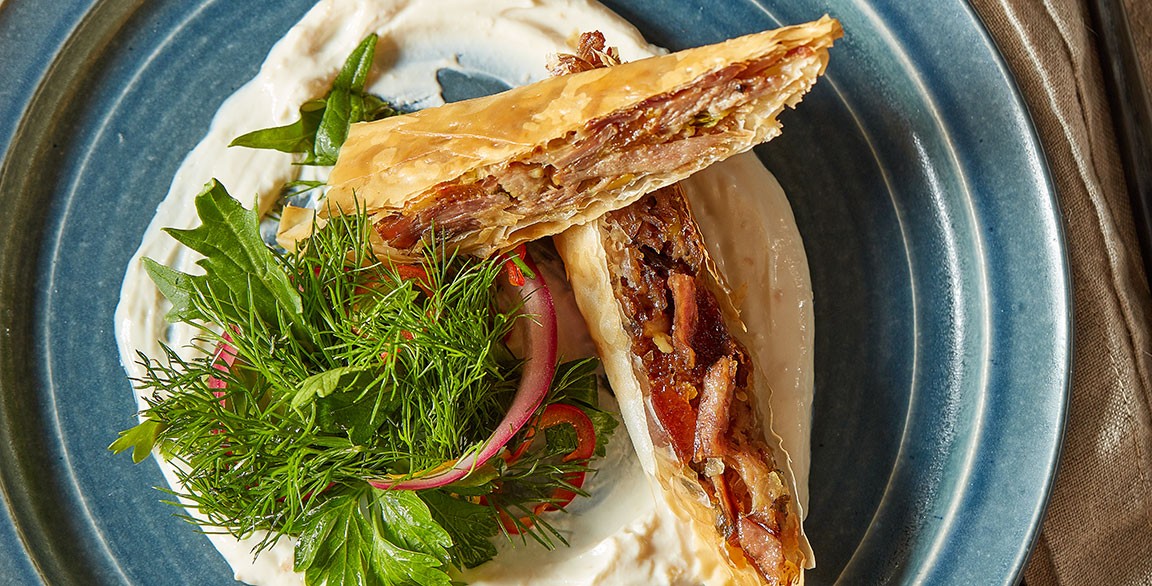 By Flavor & The Menu
March 8, 2021
Rustic and traditional, Greek kleftiko is a savory lamb dish, slow cooked in parchment paper with aromatic spices from the Eastern Mediterranean. Acclaimed chef George Pagonis, known for his deft touch with modern Greek cuisine, appreciates its storied—and coveted—place in Greek history. "'Kleftos' means 'thief' in Greek. It is said that during the Ottoman rule the Greeks would steal lambs from the Turks and cook them in underground ovens so they wouldn't get caught," he says.
Pagonis turns to Aussie lamb shoulder for his Lamb Kleftiko, relying on what he describes as "a great clean lamb flavor and nice color" from the Australian-sourced product. He also appreciates the math on his food cost, estimating $6.25 per serving.
Shoulder Season
He touts the versatility of this classic slow-cooked lamb braise, which is seen on Greek tables in many different ways, including as a traditional entrée or baked into a flaky phyllo pie. His version turns it into a refined small plate, served in tender, crispy phyllo cigars with a few signature flavor touches. "When I worked at Le Cirque, we made a lamb dish with apricots and pistachios, and they went really well together," he says. "Ever since then I like to pair those ingredients." He also incorporates feta for a tangy, creamy component and kefalograviera (a Gruyère-style cheese) for a melty one.
Find out more at trueaussiebeefandlamb.com