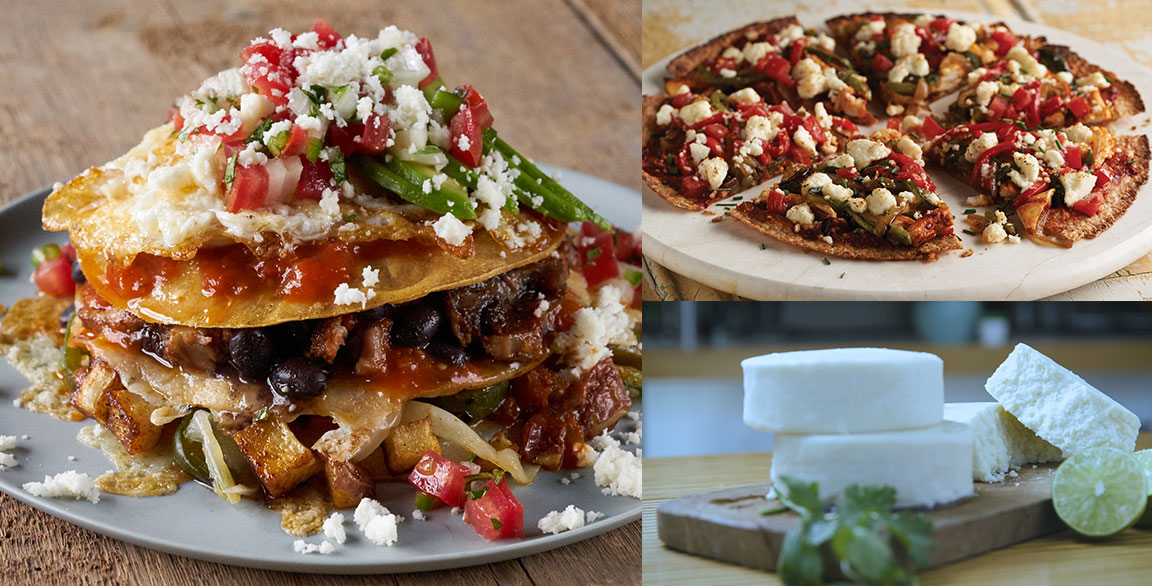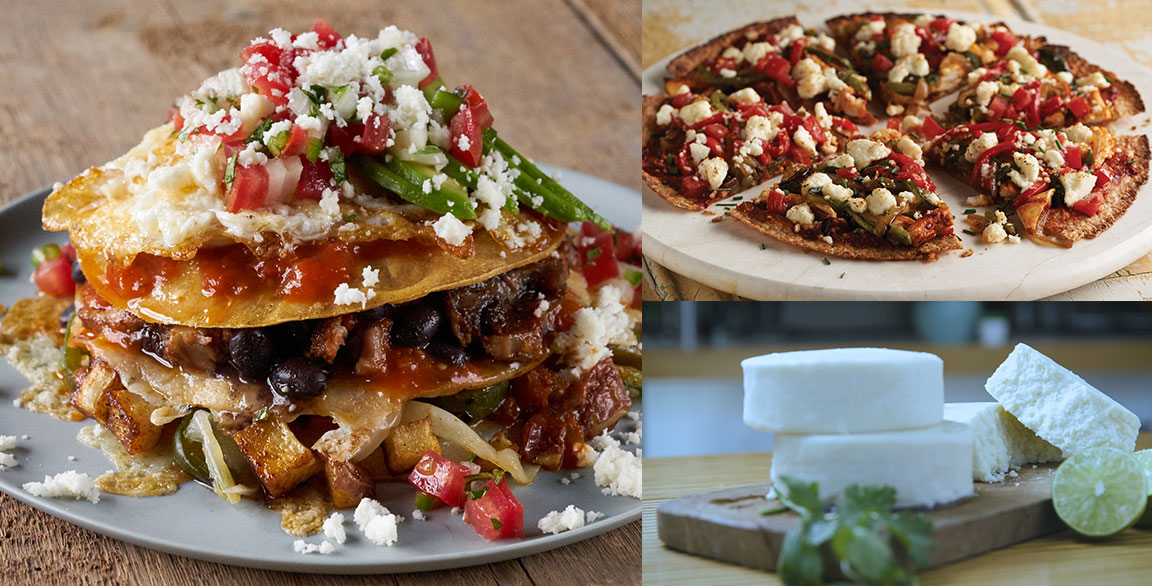 By Flavor & The Menu
July 22, 2021
Comfort foods understandably took center stage this past year. But now, as diners reemerge from their homes—and, more importantly, from their home kitchens—they're craving something a little different. Fresh, healthy foods with more exciting flavors yet with enough familiarity to continue to deliver the feel-good vibes they want and need.
Enter Cal-Mex, a regional cuisine that offers the best of both worlds. Though the "Mexican food" that Americans have been eating at taco stands all across this country can be predictable, that predictability can also feel comforting. And thanks to a handful of enthusiastic chefs with real respect for the significant regional diversity of Mexican cuisine, Americans are beginning to understand that Mexican cooking can reflect an endless variety of regional variations and creative interpretations. It's no wonder, then, that Cal-Mex, a dynamic reimagining of traditional Mexican cooking that features fresh California ingredients, is gaining share of voice in the current culinary conversation.
Just as Mexican chiles have advanced in the culinary imagination from jalapeños and habaneros to chipotles, pasillas, ghost peppers and more, the use of dairy has evolved in US-made Mexican dishes. Chefs have broadened their repertoires beyond the old-school smothered-in-melted-Jack approach to embrace a growing variety of Hispanic-style dairy products ranging from Oazaca and Cotija to Queso Fresco, Panela, Queso Blanco, Requeson, Asadero and crema.
"California's unmatched variety of Hispanic-style cheeses and dairy products is ideal for creating the special blend of innovation and tradition found in Cal-Mex presentations," says Jennifer Giambroni, VP of communications for the California Milk Advisory Board. "Half of America's top ten fastest growing cheeses are Hispanic-style cheeses, and California is the largest producer of this style of dairy products, delivering both authenticity and consistency."
At Socalo in Santa Monica, Calif., chefs Susan Feniger and Mary Sue Milliken are writing the next chapter in their legendary history of Cal-Mex innovation. The restaurant's name is itself a kind of Cal-Mex creation—a play on the Spanish word zocalo (town square) and "So Cal"—reflecting these groundbreaking chefs' commitment to presenting Mexican-inspired food made with the best and freshest California ingredients and ideas.
Take, for example, their signature cheese mix. Ever since they opened Border Grill in 1985, Feniger and Milliken have used a proprietary blend of three California Hispanic-style cheeses—Panela for milky richness and soft texture, Mexican-style Manchego for flavor and that gooey melt factor, and Cotija for a splash of salty flavor and savory depth—in a wide variety of menu applications.
For Vampiro Tacos, the most popular dish on Socalo's menu, a small portion of this cheese blend is placed directly onto a hot comal and immediately covered with a fresh corn tortilla. As the cheese melts and cooks, it fuses onto the tortilla and becomes crisp and richly caramelized, similar to a frico. The tortilla is flipped to lightly brown the other side and soften the tortilla, then transferred to a plate, crispy-cheese-side up, and topped with a taco filling, such as steak, shrimp or seasonal vegetables.
According to Chef Milliken, "We use a lot of cheeses and creams and milks from California because they're local and they're absolutely the tastiest. They're just incredibly luscious and milky, and they have melting properties that are incredible."
This same clever melted cheese technique is also used to make Socalo's signature burritos, in which the toasted cheese forms an inner "lining" for large flour tortillas that adds flavor and also keeps the tortillas fresh and soft, an important benefit for take-out and delivery.
Cal-Mex isn't limited to its California birthplace. At Alta Calidad in Brooklyn, chef Akhtar Nawab serves a creative take on the beloved quesadilla with his Pumpkin Blossom Reverse Quesadilla. Two tortillas are stuffed with pumpkin blossoms, serrano peppers and onions, and then browned in butter on a griddle. Unlike a traditional quesadilla, this unique dish has the cheese on the outside in the form of an espuma — a foam made with California Crema, Queso Oaxaca and Burrata — which is aerated in a syphon before being spread over the hot quesadilla.
"I lived in California when I was going to culinary school, which gave me an understanding that California ingredients are the best. I wanted to be part of that," says Nawab. "When I think of my restaurant Alta Calidad and its name's translation to 'high quality,' I think about using California dairy because I know it's going to be of the caliber and consistency that I want."
Real California Hispanic-style dairy continues to enrich the innovative flavors of Cal-Mex cuisine.
For more on Hispanic-style dairy and Cal-Mex recipe inspiration, visit Real California Milk.