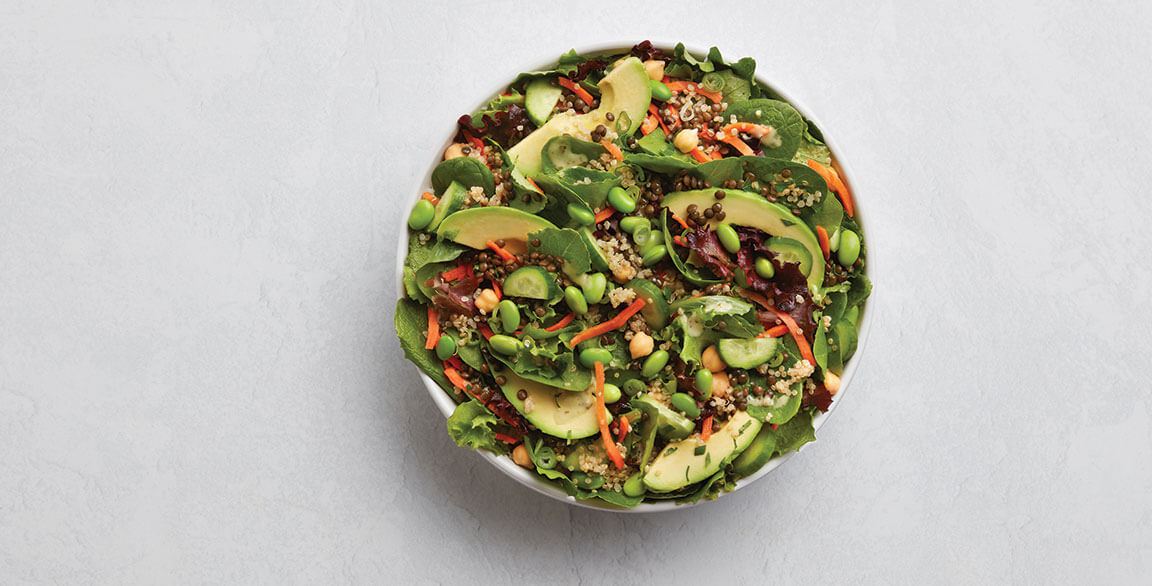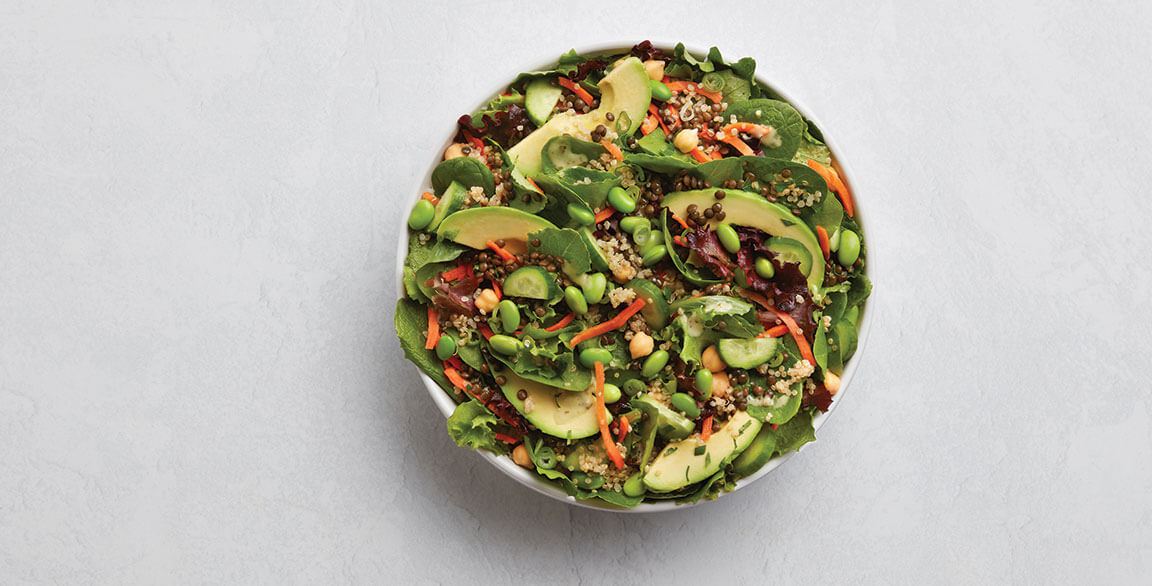 By Flavor & The Menu
July 21, 2021
The Be Well Salad delivers on the promise of its name with every mouthful, as it is loaded with plant-based proteins, garden vegetables, fresh herbs and creamy avocado, creating a well-balanced, nutrient-rich meal that is also big in flavor. MIXT, based in San Francisco, is known for its meticulously chef-crafted signature salads, and this one, developed by Director of Culinary Matt Colgan in collaboration with the California Avocado Commission, showcases California's best locally-sourced, seasonal ingredients. "The overall experience is one of satisfaction, nourishing both mind and body," says Colgan.
The luscious avocado is complemented perfectly by a zesty citrus juice-cilantro-jalapeño vinaigrette that coats the salad and enhances the flavors of the other ingredients, including chickpeas, quinoa, lentils, carrots, edamame, cucumbers, scallions and fresh herbs. "The salad is vegan and gluten-free, making it a great choice for many dietary preferences, but most MIXT guests order it because it is healthy and tasty," says Colgan.